Meet the Perdue Family Bundle – The meal solution I feel good about
When it comes to making dinner for my family I need two things: I need easy and I need to feel good about what I'm serving. Oh, and I need my kids to eat it without moaning and groaning, so I guess that's actually three things! That's where Perdue Farms Chicken comes in.
Everyone has heard of Perdue Chicken but I've recently learned Perdue Farms is so much more. We had the opportunity to try out the Perdue Family Bundle and I'm happy to report that it met all the requirements: easy, responsibly raised and happy kids. Winning all the way around!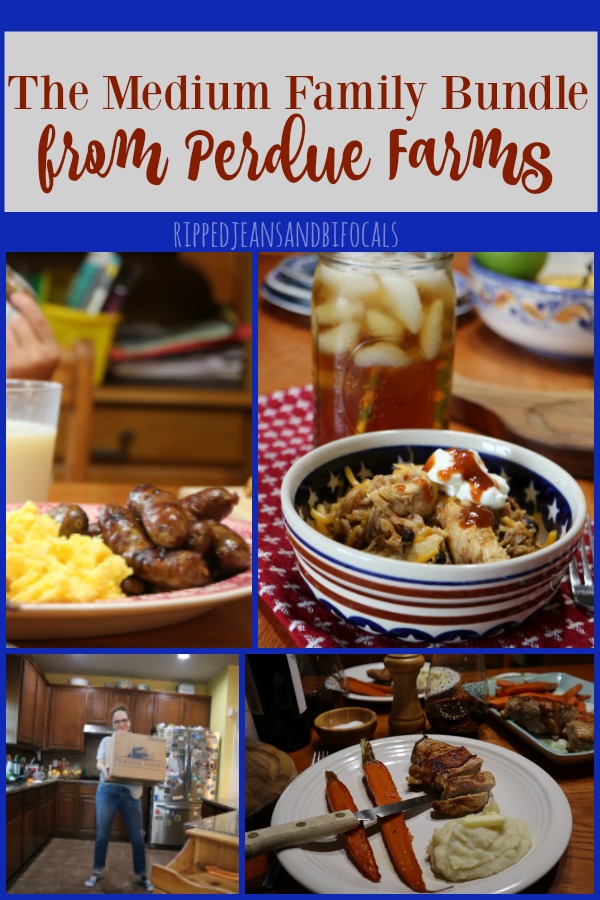 This post is sponsored by Perdue Farms. All opinions are my own. This post also contains affiliate links – if you shop from the links on my page, the seller pays me a commission – thank you!
This post has been updated 10/17/2020.
Meet the Perdue Family Bundle – The meal solution I feel good about
I'm thrilled to be partnered up with Perdue Farms to tell you all about their direct to consumer boxes. We can order chicken and other products delivered straight to our door. It's a great "fill your freezer" option.
Remember how all the grocery store shelves were bare earlier this year? By regularly stocking up on Perdue Farms, we managed to avoid that level of "How are we going to eat?" panic. Ordering Perdue Farms chicken makes me feel good to support responsibly raised chicken and it's conveniently shipped right to our door.
Meats are one thing I do not have to put on my grocery list anymore. This one little change in the way I shop has gone a long way toward simplifying my life. And don't we all need more simplicity?
Also, if you thought Perdue Farms was just chicken, you are not alone. But, you're also wrong. They have ethically raised beef and pork products, too.
Current Perdue Farms Offers
Keep scrolling to see some photos of some of the deliciousness you can get delivered to your door from Perdue Farms. Here are a couple of current offers I've snagged off their home page I think you might like:
October Party Pack
The October Party Pack includes:
One 1.6-lb. bag Perdue Grilled Chicken Breast Strips
One 1.6-lb. bag Perdue Honey BBQ-Style Boneless Chicken Wyngz
One 12-oz. package Niman Ranch Fat Tire Shredded Beef
Three 1.6-lb. bags Perdue Breaded Popcorn Chicken
One 1.6-lb. bag Perdue Buffalo-Style Boneless Chicken Wyngz
One 1.6-lb. bag Perdue Crispy Chicken Strips
You'll also get a free mystery bonus product with each order + shipping is free. All the chicken in our freezer is Perdue Farms chicken.
Best of Niman Ranch Bundle
The Best of Niman Ranch Bundle includes:
One 14-oz. package Niman Ranch Pulled Pork
Two 12-oz. packages Niman Ranch Beef Franks (contains 8 franks total)
One 1-lb. package Niman Ranch 80/20 Ground Beef
One 1-lb. package Niman Ranch Ground Pork
One 12-oz. package Niman Ranch Apple Gouda Sausage (contains 4 cooked sausages total)
One 12-oz. package Niman Ranch Applewood Smoked Uncured Bacon
Two 14-oz. Niman Ranch New York Strip Steaks
Two 13-oz. packages Niman Ranch Sea Salt and Cracked Black Pepper Pork Loin Chops (contains 4 chops total)
This would make a great gift for the holidays or for housewarming or just to stock your freezer with the makings for some really special meals.
Pet Treats
Did you know Perdue makes food for your pets, too? Check it out and order yours here.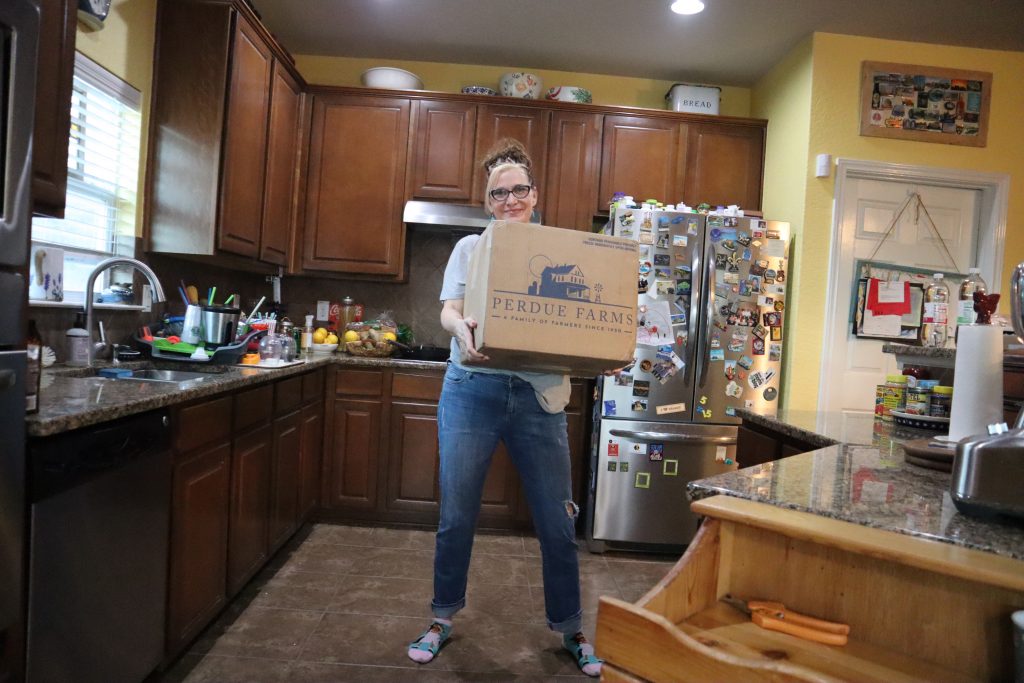 They offers a full line of premium protein products and brands, including Niman Ranch, Coleman Natural, Perdue Chicken, Perdue Harvestland, Panorama Meats, Spot Farms, Full Moon, and more.
Perdue Farms is the #1 supplier in the U.S. for Organic Chicken. That's something I feel really good about putting on my table. I've bought Perdue chicken a lot over the years because it's a name that means quality to me. Now that I'm more purposeful about what we eat and how our food is raised and processed, I'm an even bigger fan of Perdue Farms Chicken (and their other meats, too.)
Unboxing the Perdue Family Bundle
Check out our unboxing video here:
More about What's in the Box:
COLEMAN NATURAL® Uncured Hickory Smoked Bacon
This 12 ounce package is all-natural with no added nitrates, nitrites or antibiotics. We love our weekend breakfasts and this bacon was a hit.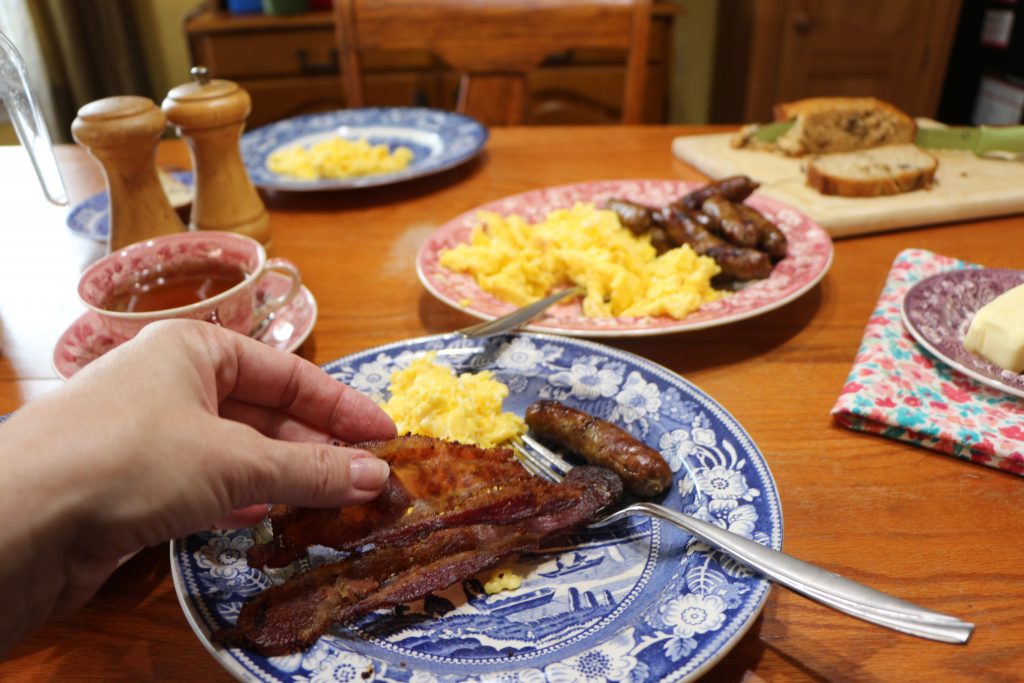 Related post: How to make perfect oven bacon.
PERDUE ® Panko Breaded Dino Nuggets
This 27 ounce resealable bag contains 100% All-Natural Chicken with no preservatives or fillers, and no hormones or added steroids.
My kids loved them because they were fun dinosaur shaped but you know what? These taste really good. I am not the biggest chicken nugget fan but these I can get excited about.
My husband and I eat these for lunch sometimes when our kids aren't home. They're that good.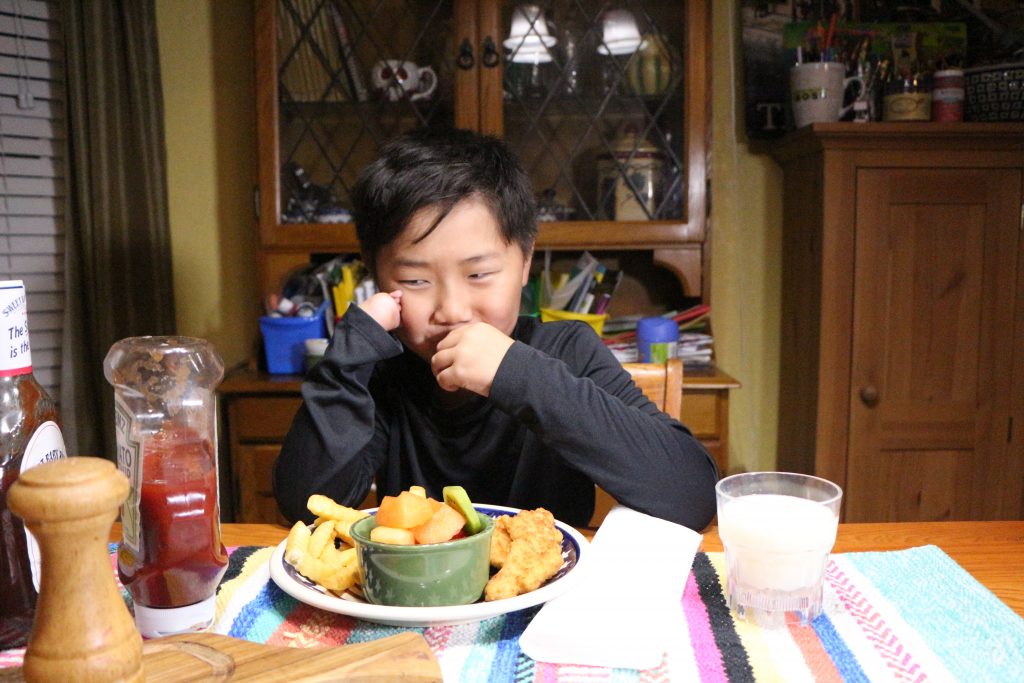 These are fully cooked and so easy to get on the table in a jiffy.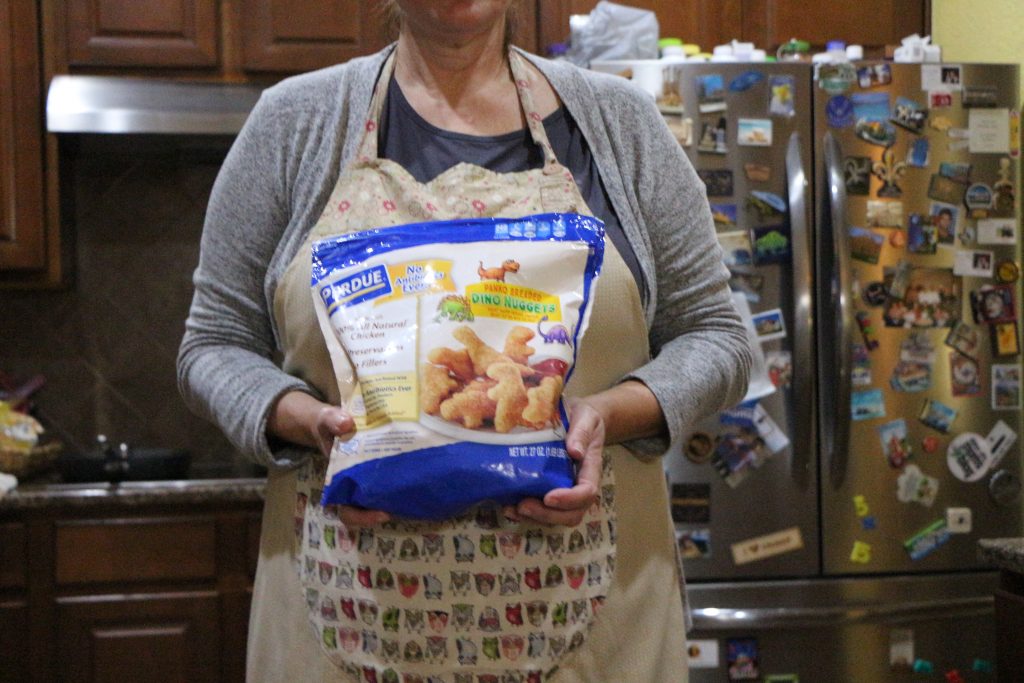 PERDUE ® Harvestland ® Boneless Skinless Chicken Breast Tenderloins, Individually Wrapped
There are 4-5 Pouches Per Box. This Perdue Farms chicken is 99% Fat Free with no salt added and quick thawing time. These are the ultimate in convenience and perfect for those "I don't know what we're having for dinner" nights.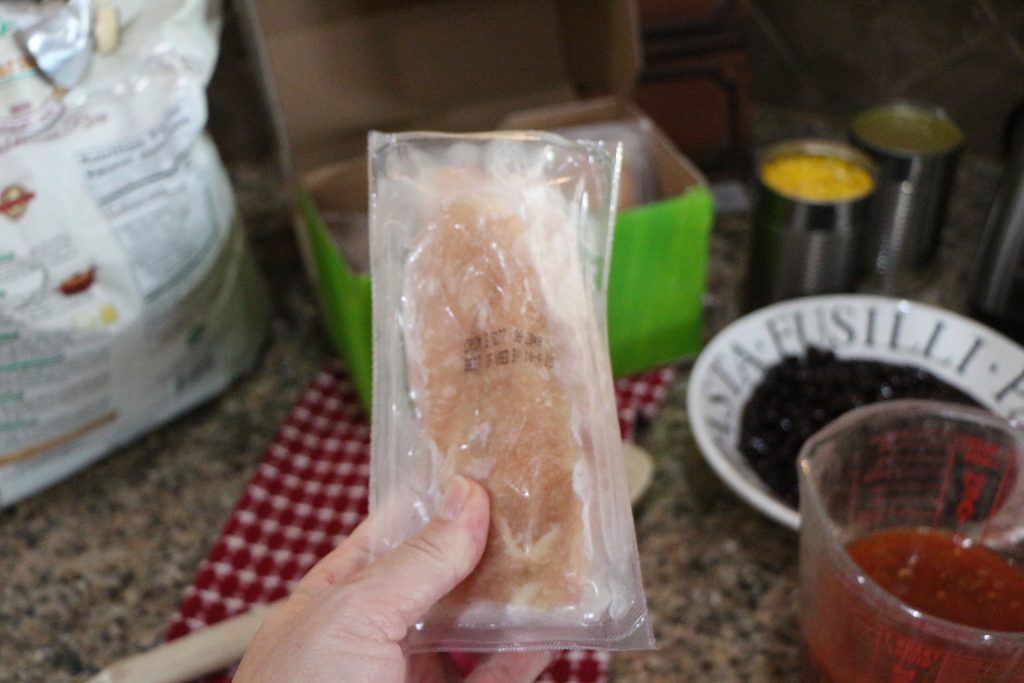 Even though these thaw quickly, our favorite trick is to put them in my pressure cooker frozen with broth or water, taco seasoning, black beans, salsa, corn, and uncooked rice.
Cook for 20 minutes and do a quick release. Remove the chicken and shred with two forks. Add back to the rice mixture. Top with your favorite taco toppings for a fast weeknight meal.
You can also do this with thawed Perdue Farms chicken – just reduce the cook time by about five minutes. Me? I never remember to take stuff out of the freezer in time!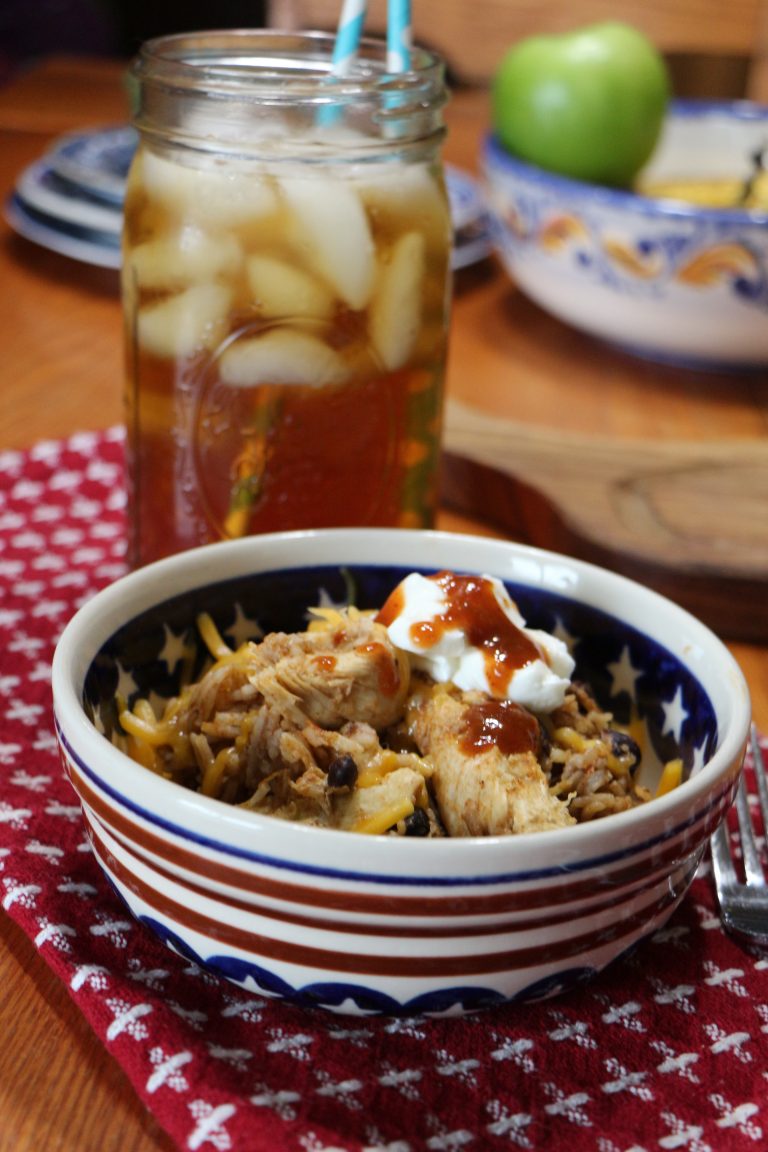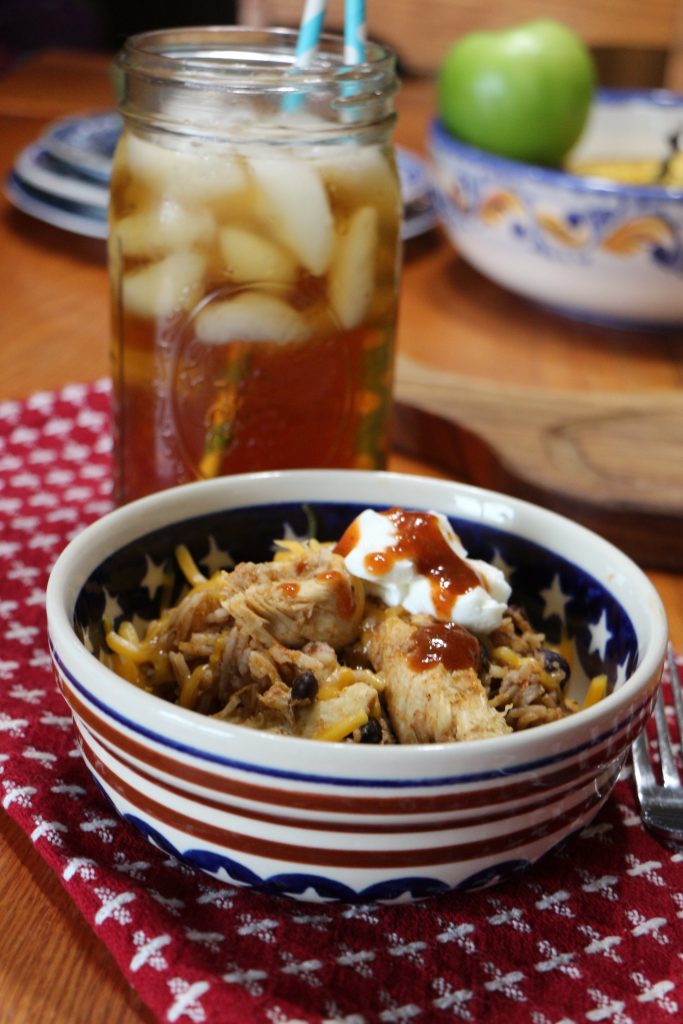 Niman Ranch Uncured Bacon Wrapped With Rosemary Pork Chops
I think everyone needs that meal that looks like they went to a lot of trouble that's actually really easy. These uncured, bacon wrapped with rosemary pork chops are it for me. Remove from the package, cook and serve – that's it!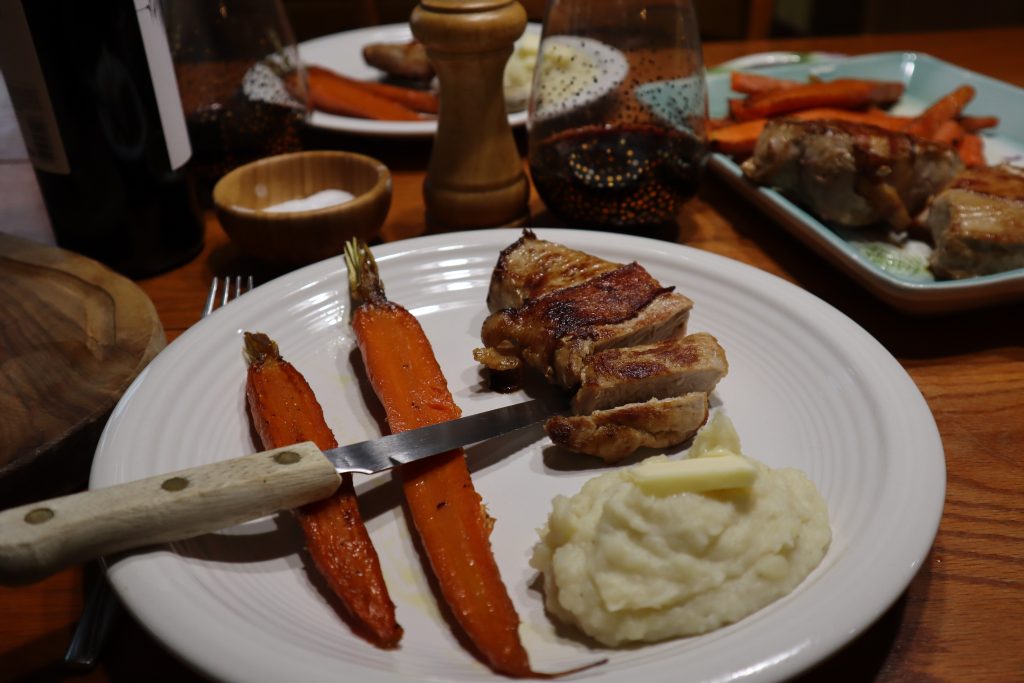 They're also nitrate, nitrite, and gluten free.
Niman Ranch Uncured Pork Breakfast Sausage
I saved the best for last. My family loved everything in our Perdue Family Bundle but the Niman Ranch uncured pork breakfast sausage was our favorite.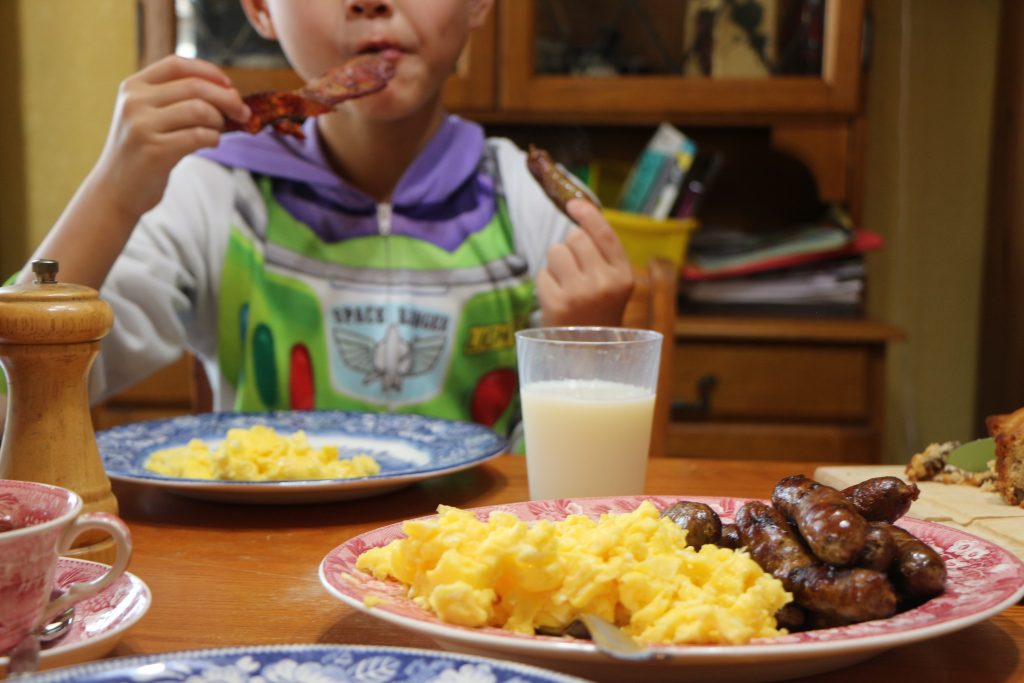 I love a savory breakfast or brunch and these sausages, made with a perfect blend of traditional spices and just a touch of sugar, are our new favorite. I found them just a touch spicy.
The package contains 12 fully cooked sausages. They're gluten free and contain no nitrates or nitrites.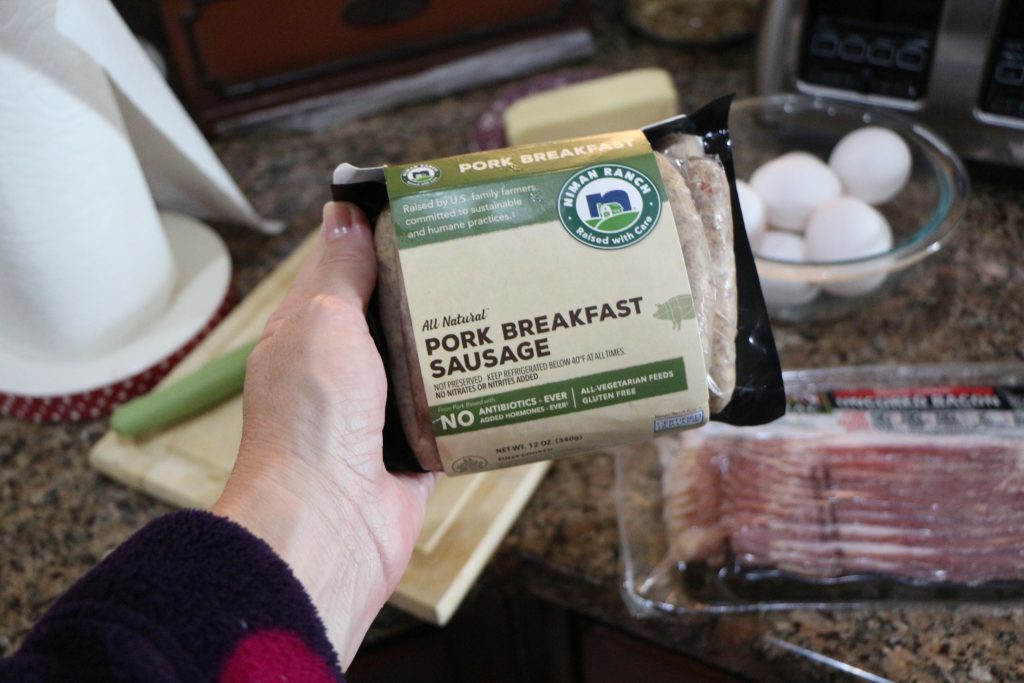 Raising Food Responsibly – Why it's Important to Me
I ask more questions about how our food is sourced that I used to. I used to purchase, cook, and serve based on taste and convenience, without regard to where food was coming from or how ethically it was farmed/raised. Those days are gone because I care what I'm feeding my family and because I don't have to sacrifice taste or convenience (this Perdue Family Bundle could not be easier or more convenient.)
The pork in the Perdue Family Bundle is sourced from farms that believe in a crate-free environment. Animals are fed an all-vegetarian diet and are not given added growth promotants, hormones or antibiotics.
The Perdue Farms chicken is hatched, raised, and harvested from farms here in the USA and fed an all-vegetarian diet with no animal by-products. Also, no added hormones, steroids, or antibiotics.
I know it might be uncomfortable to think about what our food was before it became food but it's important, both for our health and for the health of our environment. Buying from farmers who are committed to ethical practices, sustainability and raising the best quality food? That's a choice I'm happy to make and Perdue Farms makes it easy. It's an easy choice for me and one I feel good about.
And, my kids just know I'm putting good food in front of them.
More about the Perdue Family Bundle:
Retails for $64.95, which is a 17% bundle discount
For every bundle shipping, Perdue Farms will donate to the Arbor Day Foundation
Shipping boxes are designed with sustainability in mind. They're made of 100 percent recyclable cardboard and insulated with eco-friendly packaging that's biodegradable and compostable
You'll receive a reusable and recyclable grocery bag with your Perdue Family Bundle
You'll also receive a pollinator seed packed in every box. Perdue Farms couldn't produce their food without bees and butterflies. Plant the seeds to create your own pollinator habitat (I love this part!)
Order now and receive 10% off your first order plus a free mystery gift with every order.
You don't just get a box of delicious meals solutions, you're supporting a company that supports sustainability and they're passing on ways to keep that going to you.
Place your order with my affiliate link now:
First time customers receive 10% off and all orders will include a free mystery gift + a seed packet. Grab yours here.
These are products we've been really happy with. I think you'll like them, too.
Learn more about Perdue Farms
Visit their website, follow them on Facebook, Twitter, Instagram, and Pinterest.