It's September in Texas and it's still pretty hot…we're still doing simple meals or using the crockpot….stuff that doesn't heat up the kitchen too much, you know?
Do you like breakfast for dinner.  I hear they're calling it "brinner" nowadays.  Whatever.  You wanna eat eggs at night, just do it.  Don't make up a new name to call your evening meal, okay?  Life is confusing enough.
Maybe you're looking for a quick idea for "meatless Monday".  We do meatless Monday at our house about 50 percent of the time.  I am not very good at remembering.  I have no issues eating stuff that used to have a face, but I like low meat meals and while I love a good steak, I dabble in vegetarian cooking.
You might be scratching your head and wondering why you're actually reading a recipe for scrambled eggs…doesn't everyone know how to make that? Cooking 101, right?  But I'm here to tell you, people…there's a difference between scrambled eggs and kick ass scrambled eggs.  Going the extra mile when cracking some eggs in a pan and slapping them around with a spatulator is worth it.
Ingredients for four portions:
8 large eggs  – PRO TIP:  let your eggs sit for 30 minutes at room temp before cracking
2 ounces softened cream cheese
2 tablespoons butter.  Not the fake stuff, buttah (that's my Paula Dean imitation)
1 tablespoon dry seasoning of your choice (I prefer freeze dried chives or onion powder, but you can use whatever flavors you like)
Salt and pepper to taste (I use fresh ground and coarse sea salt)
How-to:
Crack eggs in a bowl…I feel like I'm insulting your intelligence, here…
Mix dry seasoning with softened cream cheese
Use an electric mixer and beat the eggs on medium for 1 minute.  The mixture will be frothy.   Add salt and pepper.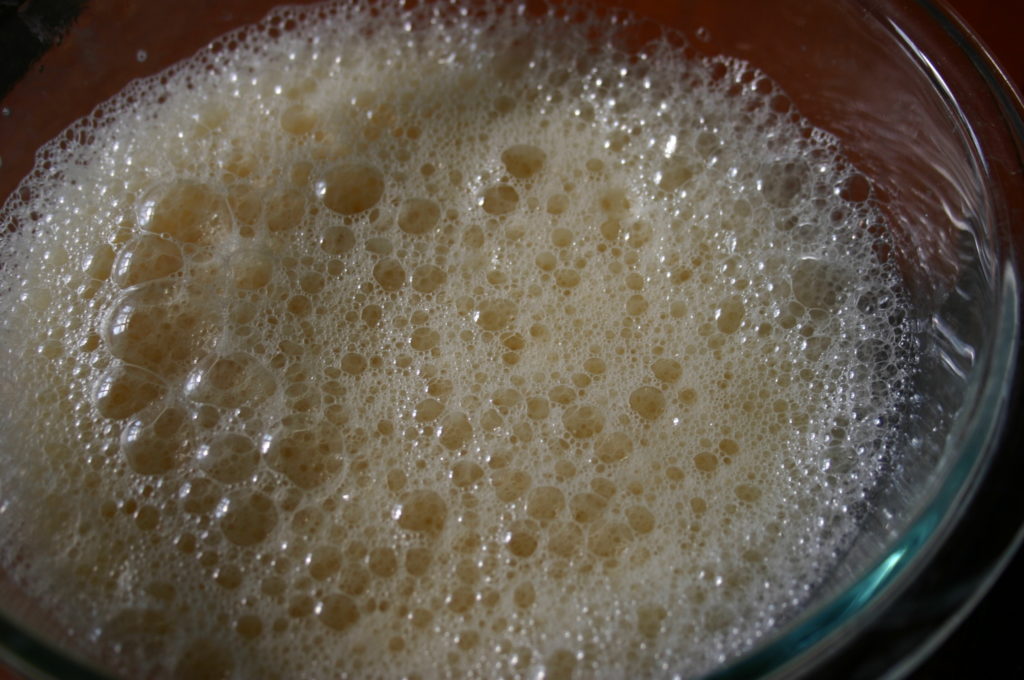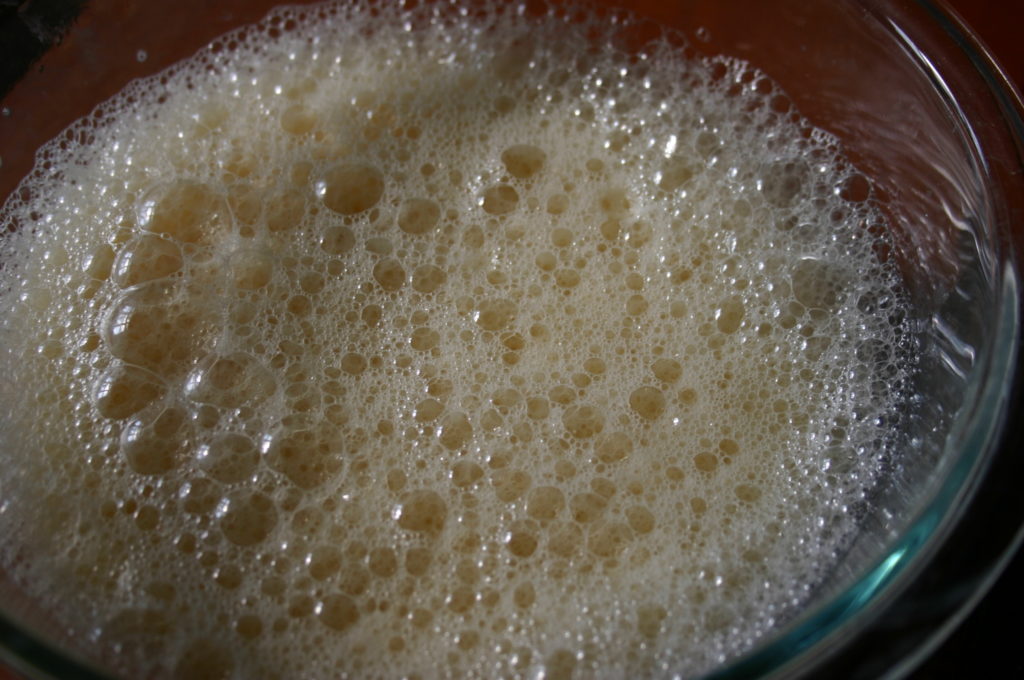 Mix in the cream cheese seasoning mixture and blend on medium for 1-2 minutes
Heat the butter in a nonstick skillet over medium low heat
Add the egg mixture and stir continuously until the eggs are…well, scrambled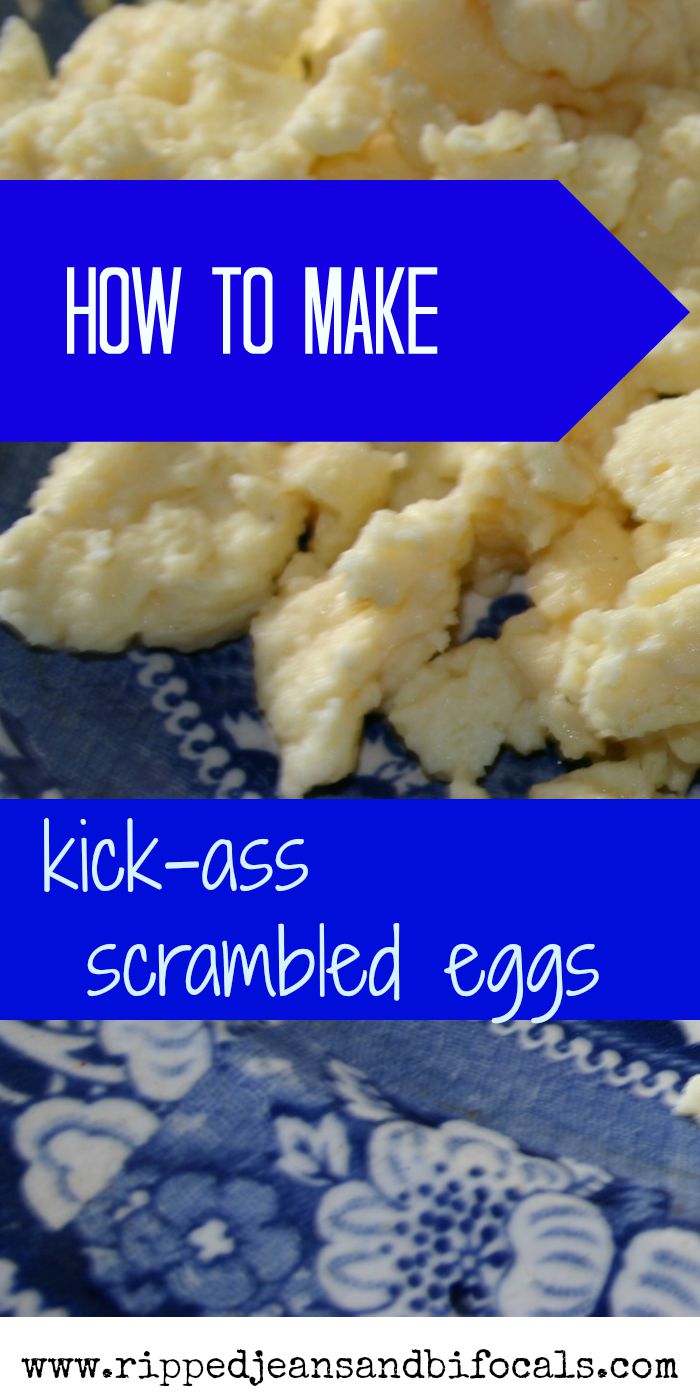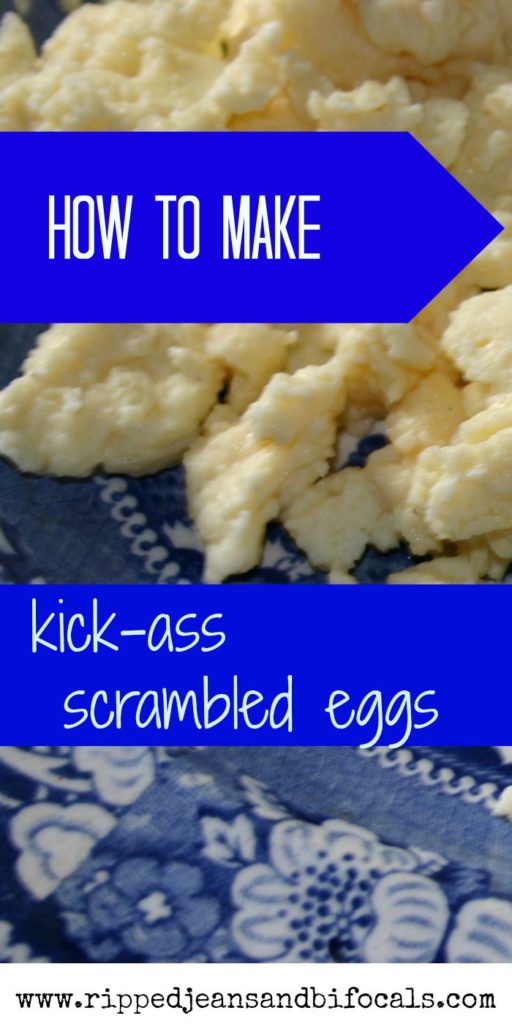 The trick is to keep that spatula moving.  Don't let the eggs set. The combination of the real butter, the extra mixing (using the electric mixer makes a difference so whip the crap out of those bad boys) and the extra something-something makes a huge difference.  You can't really taste the cream cheese but the eggs are richer.  My kids call them "special eggs" because I make them when I have a few extra minutes.  If you want to impress your family or are having guests for breakfast or brunch, these extra little steps are well worth the time.  Enjoy!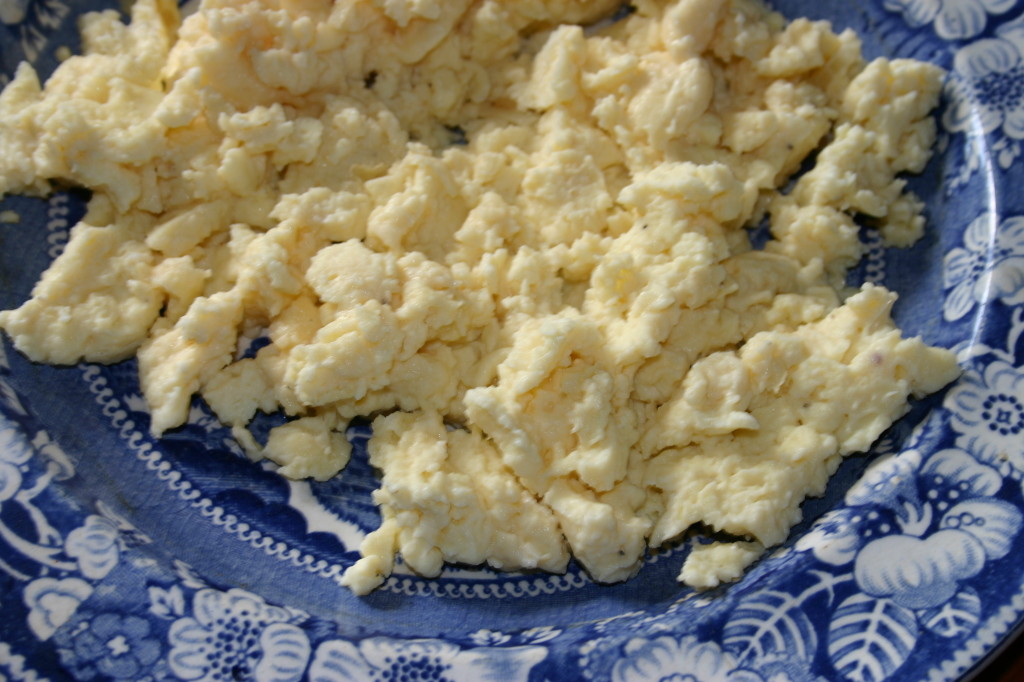 If you've enjoyed reading this you might like my Breakfast Ideas for Families board on Pinterest!  You can also follow me on Facebook!
Follow Ripped Jeans and Bifocals's board Breakfast ideas for families on Pinterest.
Click the button below to vote for me once daily! Thanks for reading!