Happy 2016!  This is gonna be a short one because…well, because it's January first and I have stuff do do, like eat black eyed peas, take Tylenol and wonder why I thought that "just one more" was such a really good idea. Well, it seemed a good idea at the time.
So, it's 2016 and a brand new year! I hope 2015 was good to you and that 2016 is your best year yet.
So, I think 2016 is the year you need to get on Periscope with me. Periscope is an app you can download from the iTunes Store or the Google Play Store. If you have a Twitter account, you can probably sign in with Twitter but you don't have to have Twitter to get Periscope.
You can read a couple of my past blog posts about Periscope here and here, but to get a good idea of what Periscope is REALLY about, check out my scope from yesterday:
If you're interested in the January Challenge, here are the prompts: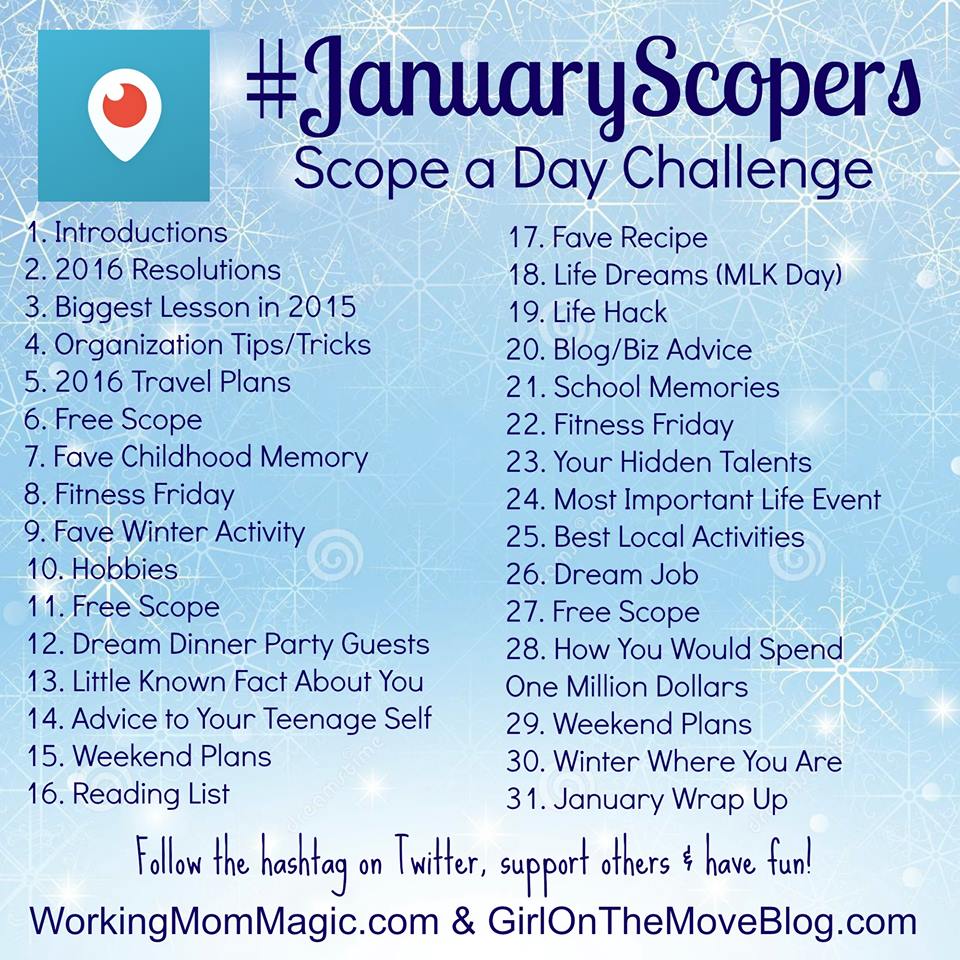 Don't feel like you have to hit this every day of the month…I never have. My plans to scope today went down the drain when I decided not to come out from under the afghan, leave the couch or put real clothes on. It was that kind of day. On a side note, I watched Episode I, Episode II and Episode III of Star Wars. And when I say watched, I mean I snoozed a little through each of them and was held hostage through the last half of Episode III by a kid who'd fallen asleep on my lap. It was kind of nice to be lazy but most of my regulars know I'm not a huge Star Wars fan.
So, come try it out! If you think the prompts don't fit your life or your presence on social media, just know I've also been guilty of bending the prompts to fit what's happening in my world that I want to share. This is about what's happening in YOUR world and that's what makes it so much fun.
Come join the fun! My handle is @JillinIL, you know, like Jill in Illinois. I'm actually Jill in Texas but that's a long story.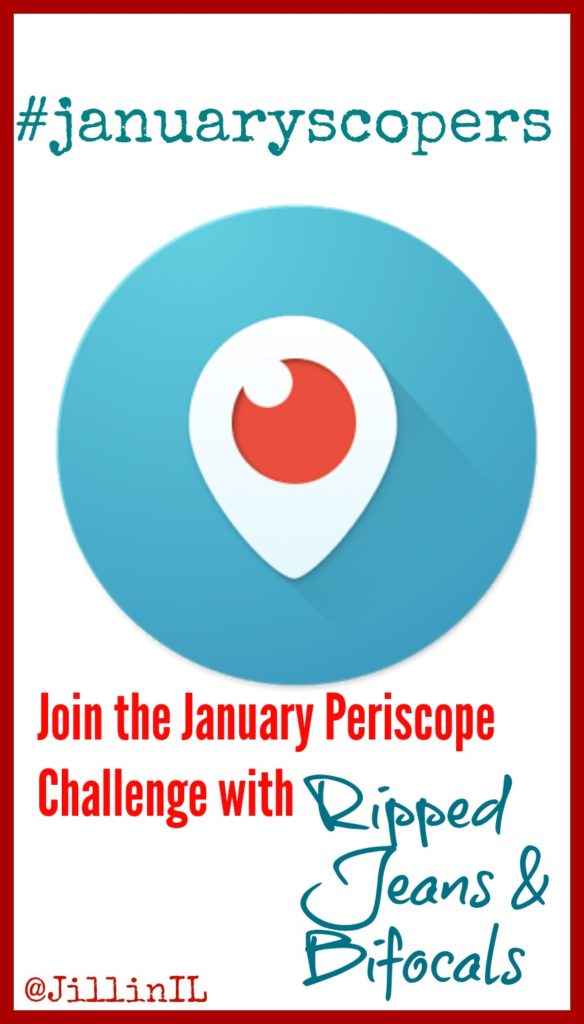 Follow me on Facebook and Pinterest, too!  Thanks for reading…and see ya on Periscope!
Follow Ripped Jeans and Bifocals's board Social Media Ideas on Pinterest.