Girl Power is the new Black – Interview with Trinh Tran, Avengers Infinity War Producer #InfinityWarBluRay
(This post may contain affiliate links. Read my full disclosure.)
I like to call myself a Marvel superfan. Even though I came late to the party, I am here now and there's nothing I love more than having a discussion about all things Marvel. The nuances of the different characters and what we think might happen in future Marvel Cinematic Universe (MCU) movies is a popular dinner table conversation topic at our house. When I found out that I would get the opportunity to have an interview with Trinh Tran, executive producer for Avengers: Infinity War (and a whole slew of other MCU credits to her name) I got to work writing out questions, the first one obviously being "WHHHHHHHHHHHHYYYYY?" Just kidding. Kind of. I was invited by Disney and Marvel Studios to attend the red carpet premier of Disney's Christopher Robin. We took a little detour from Christopher Robin to spend the morning dedicated to Marvel, which equated to something comparable to heaven for me.
Girl Power is the New Black – Interview with Trinh Tran, Avengers: Infinity War Executive Producer #InfinityWarBluRay
[Tweet "Girl power is the new black – Interview w/ Trinh Tran, executive producer of Avengers: Infinity War #InfinityWarBluray #AvengersInfinityWar"]
We spent the morning at Madame Tussaud's Hollywood, which is a fun way to get up close and personal with celebrities. They have a Marvel Superheros 4-D exhibit, among the other cool stuff in Madame Tussaud's you can explore, that includes lifelike wax figures of some of your favorite Marvel characters, interactive exhibits and a 4-D movie. The 4-D movie theater was (appropriately) our location for interviewing Trinh Tran.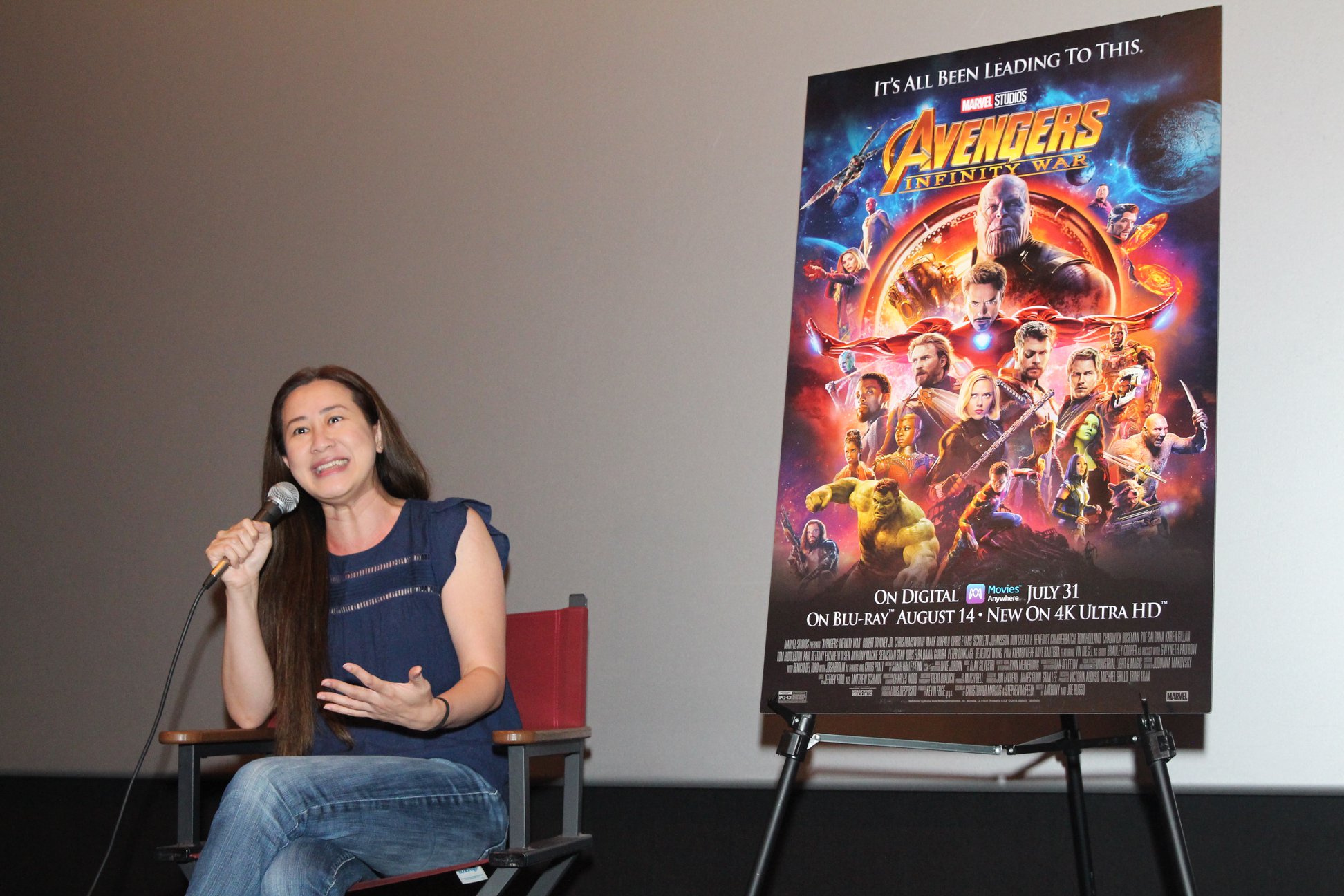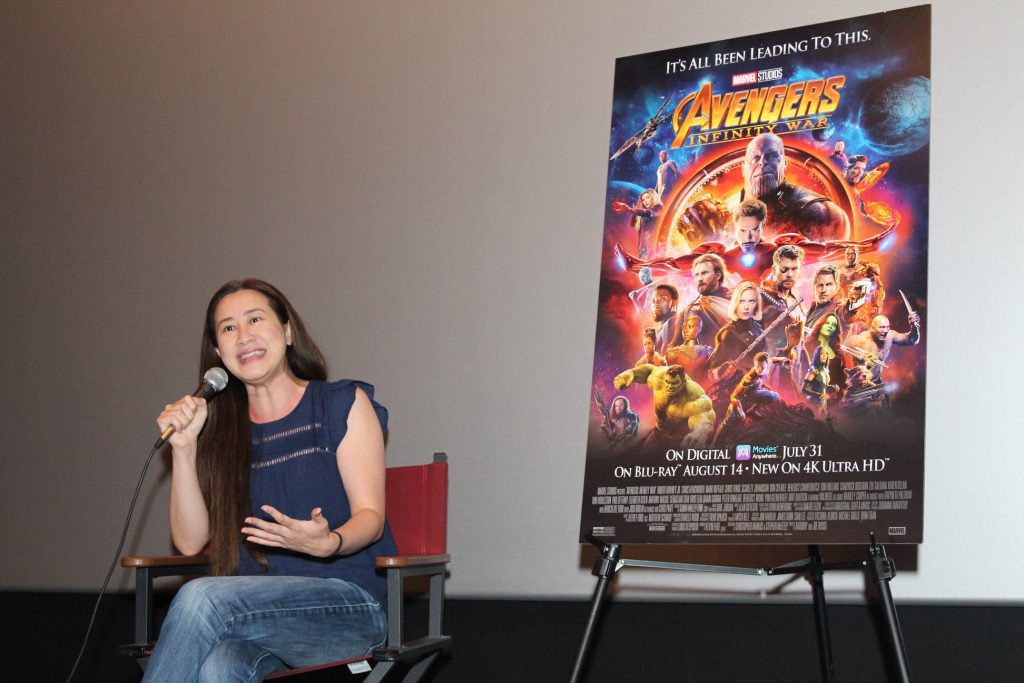 Can I just say that I'm stoked to see females in power positions in the film industry? With fierce and talented women like Tran and Victoria Alonso in leadership positions behind the camera at Marvel Studios and the evolution of female superheros within the MCU…all the girl power makes me ridiculously happy. Little girls can aspire to have film careers on either side of the camera and, as a mom to little boys, I love seeing them grow up with the affirmation that "yes, girls can" all over the place. Girl power is the new black.
But back to Trinh Tran.
Although I wanted to ask her "WHHHHHHHHHHHHYYYYY?" I phrased my question a little bit differently. I was curious to know what reactions she's been exposed to from the public, as I know a lot of people were emotional about "their" superheros dying. Or vanishing. I still have hope.
Tran admitted to avoiding the public for quite some time because she was nervous about how people were going to respond to the ending. Spoilers here – and if you haven't seen Avengers: Infinity War by now, I don't have a ton of sympathy for you if you're mad about me revealing the ending. After gaining the Mind Stone, Thanos snaps his fingers and wipes out half of existence, including Black Panther, Peter Quill AKA Star-Lord (SOB), Dr. Strange, Peter Parker (DOUBLE SOB) and more. People definitely have strong reactions to their favorite superheros being turned to dust. I wanted to hear Tran's take on any fan reactions she'd witnessed.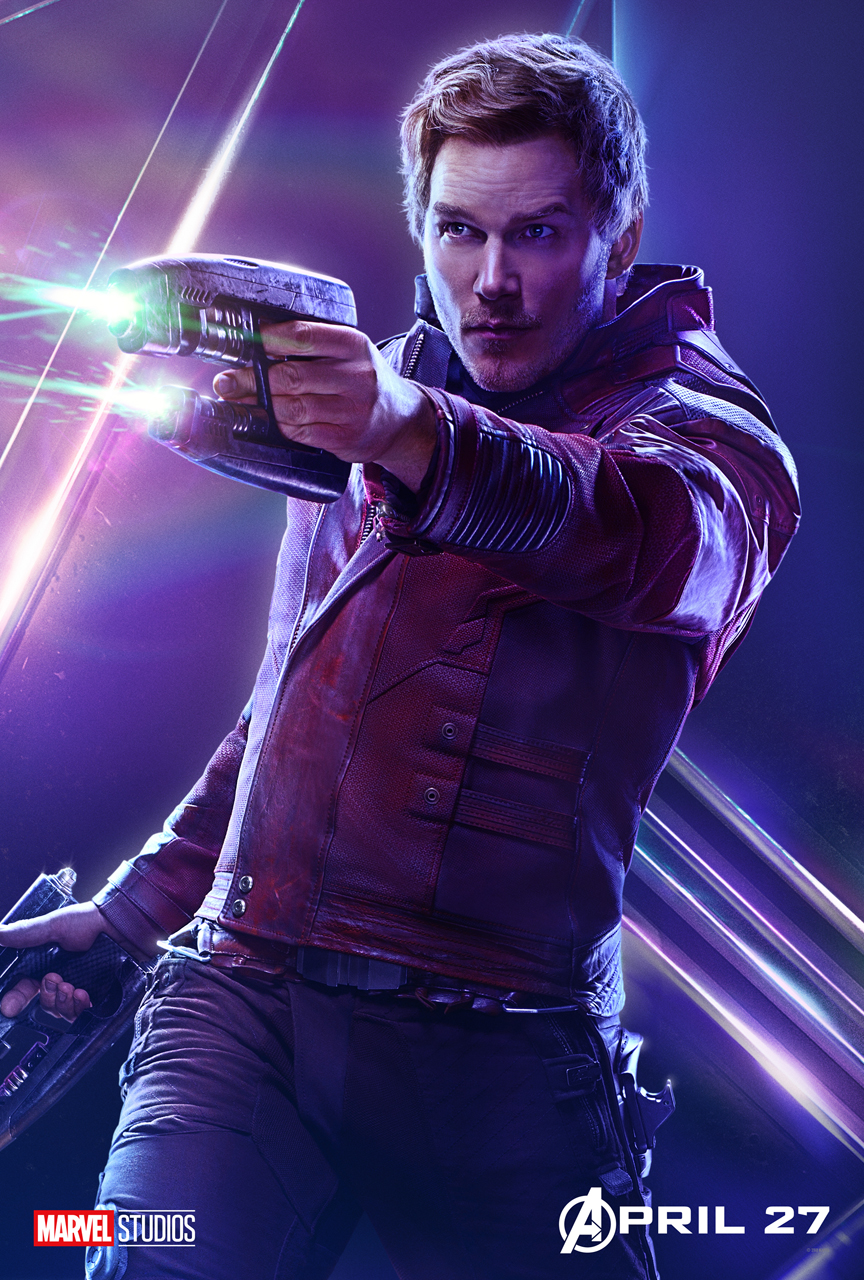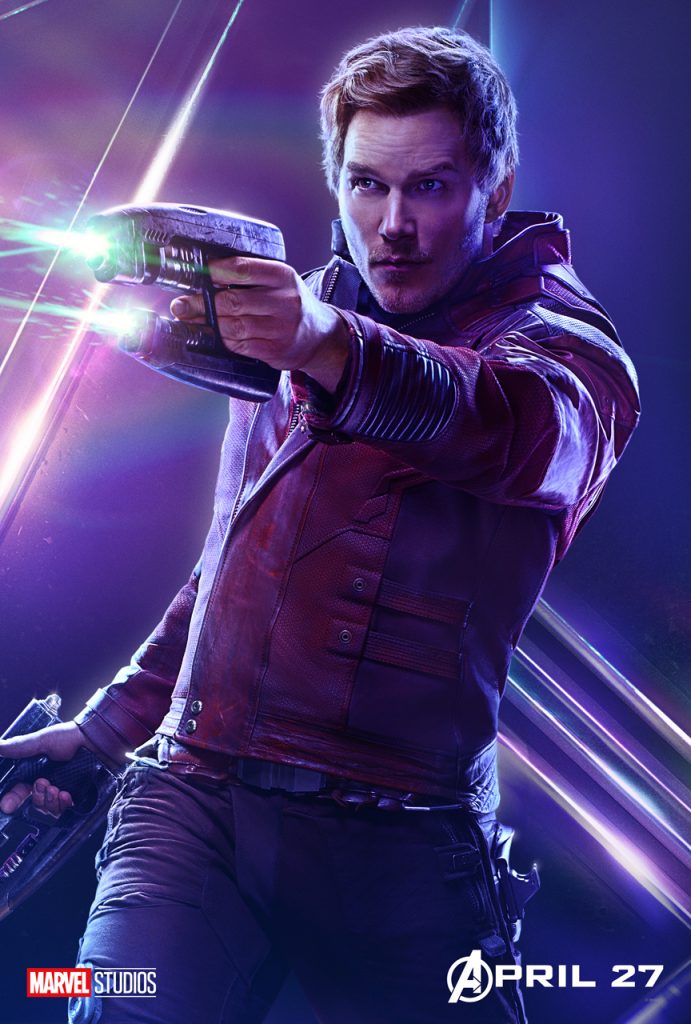 She admitted that it "felt weird" to be able to talk about the ending because for the longest time, she couldn't. With production and post-production press tours, the cast and crew weren't allowed to leak any spoilers for two years – and Marvel did an awesome job at keeping the ending a secret.
"Everybody's just embracing it [the ending] which is really shocking and great because you know, a lot of fan favorites didn't make it, didn't survive the ending. I think the shock is that the bad guy won." 
I am not sure if I am embracing the ending but yes, the shock of evil prevailing over good – at least this time – left a lot of Marvel fans in a state of shock. Quill is one of my favorites and although I'm definitely eager for what Marvel has to show us next, killing him off is not something I can be on board with. I still have hope! I know I keep saying that…maybe to keep the little glimmer of "maybe he's just hanging out in the quantum realm or something" alive.
One of the most interesting questions asked of Tran during the interview was this one:
"How did you decide who survives?"
"It was pretty difficult," admits Tran. "Sitting in the story meeting we really had to make the decision of who we want to survive so that we could tell the next story and we sat there and we boarded out, brainstormed, we'd hash it out every single day, trying to figure out how this was going to connect to Avengers 4 and we wanted to be able to tell a story. I can't get into it much because I don't want to spoil anything but there's a specific reason why some of these people survive."
How's that for a teaser? My mind is now working 100 miles a minute on trying to analyze that comment. I have some idea of why Tony Stark survives but I'm not sure about the rest.
We all know that shooting for Avengers 4 begun immediately after Infinity War wrapped so lots more for Marvel fans to speculate on, right?
Tran admits to being upset about losing Peter Parker. "It was pretty emotional to see him go through it," she tells us. "He was Tony Stark's protege and he was so young…I was pretty heartbroken when we decided he had to go."
What are some of the biggest challenges of shooting two movies like this back to back?
Tran mentions the extended time away from home and the logistics of getting the cast together. There are SO MANY Hollywood powerhouses in Avengers: Infinity War and you know they're all busy people. Tran speculates this is the biggest cast of major stars Hollywood has ever assembled and I bet she's right.
"The amount of talent we have…to be able to actually bring them all together, even to shoot one scene, was pretty challenging but we have the best people," Tran shares with us. "Some of these crew members we've worked with since Winter Soldier so we have this trust that everybody is going to be able to figure out a way to make that happen and we were able to pull it off and make a great movie."
And they did.
Trinh Tran's thoughts on working with Victoria Alonso
And, can I just say that I'm so happy to see these action-packed blockbuster, very un-chick flicky movies kicking some major box office butt?
"She is amazing. She's one of the Top 3 at Marvel and I actually used to be her assistant for a period of time and she is so supportive. Marvel's so wonderful because everybody's very supportive and positive and really try to nurture your career." Tran goes on to talk about how Alonso has been supportive since day one and how she advocates bringing more women into the film industry.
When I was a little girl, I knew plenty of other little girls who wanted to be actresses or singers. I don't know any little girls who wanted to be directors and producers. I love that we now have these powerful women who can inspire little girls who want to make movies and albums. I love that we're giving girls so many options today.
Avengers: Infinity War also shone a bright light on the female superheros and how powerful they are. In the fight scene toward the end of Avengers Infinity War, Black Widow, Scarlet Witch, and Okeye battle Proxmia Midnight and they are every bit as badass as Thor, Steve Rogers or any of the other guys in the MCU lineup. It was a very strong, symbolic scene for me and a very important scene in the movie overall.
Tran shared with us that she always knew she wanted to work in film. She said her parents were skeptical of her choice because they knew the film industry was male-dominated and they were worried about a minority woman's chances of success.
" It really just pushing through all that and going, 'you know, I want to do what I am and I am going to do my best. I'm going to work hard and surround myself with positive people."
And she has.
On her favorite Marvel character
Tran talks about the evolution of Gamora in Avengers: Infinity War. She had quite a few scenes with Thanos that gave us some insight into their dynamic and back story, making her a very important character in the storyline.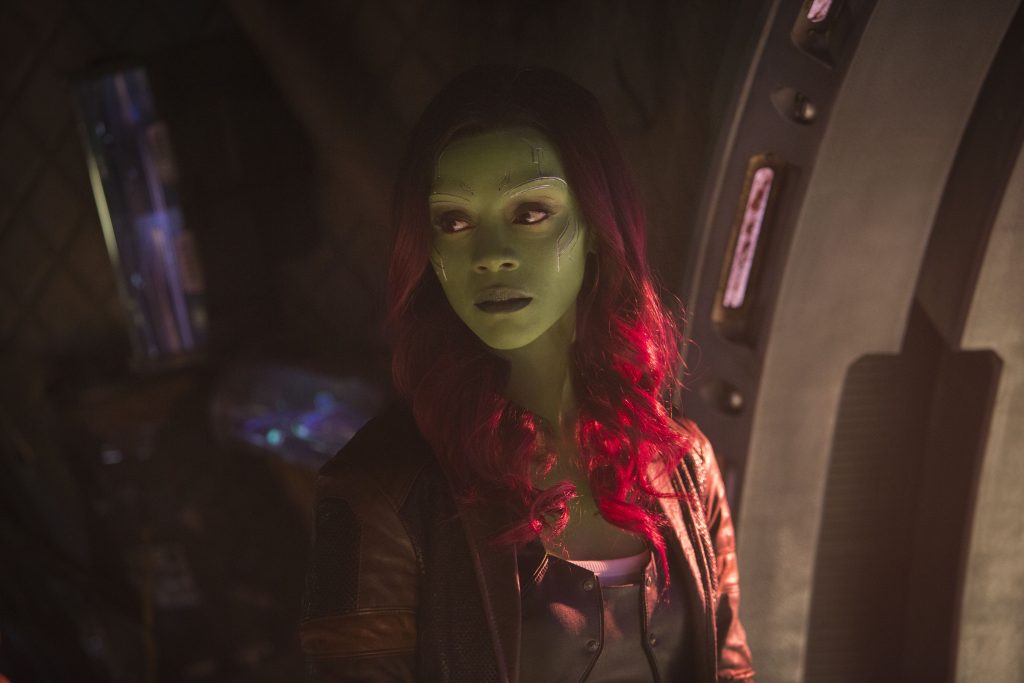 "I think she really shines in this one and I didn't really get to see as much of that from Guardians of the Galaxy 1 and 2, and we really wanted to give her a prominent role next to Thanos."
Tran goes on to say that her favorite character is Captain Marvel, the title character in a not-yet-released MCU film. Next year is going to be another awesome year at the movies, for sure.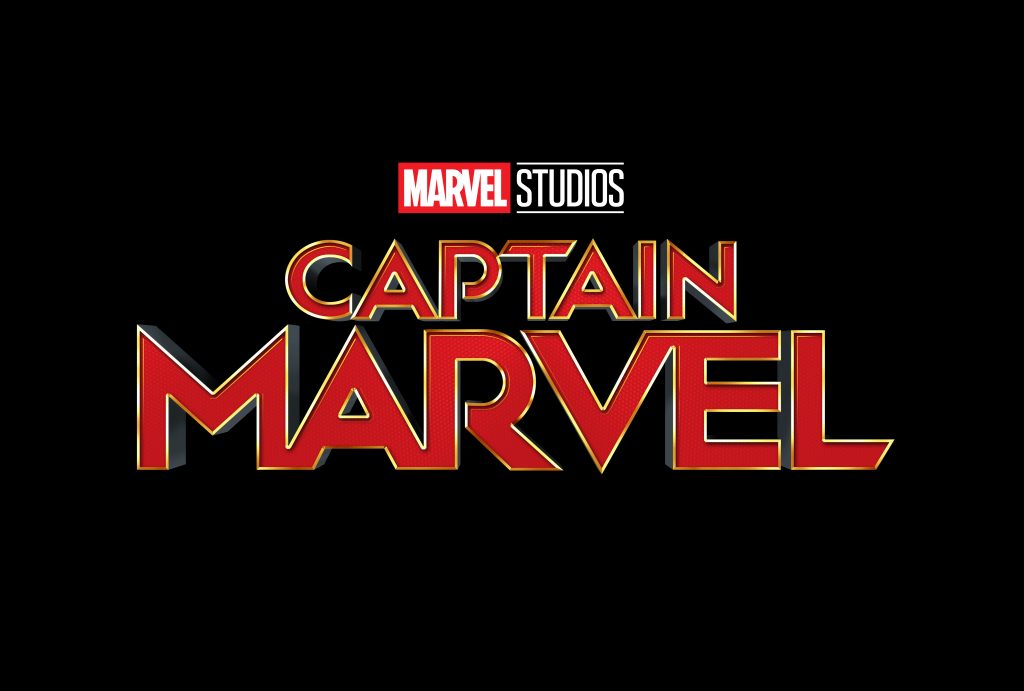 "I'm looking forward to her movie and I think it's about time," says Tran. "And you know, it's only because she's so strong and what's so important is that she embodies leadership and we got to have more of that especially female [leadership] so I'm looking forward to March when this movie comes out."
SO. AM. I.
Even though I am still heartbroken about the outcome of Avengers: Infinity War, I love the way Trinh Tran shared the logic behind making a movie where the good guys don't always save the day.
"We really wanted to tell a different story which is why Thanos was such a prominent character," says Tran.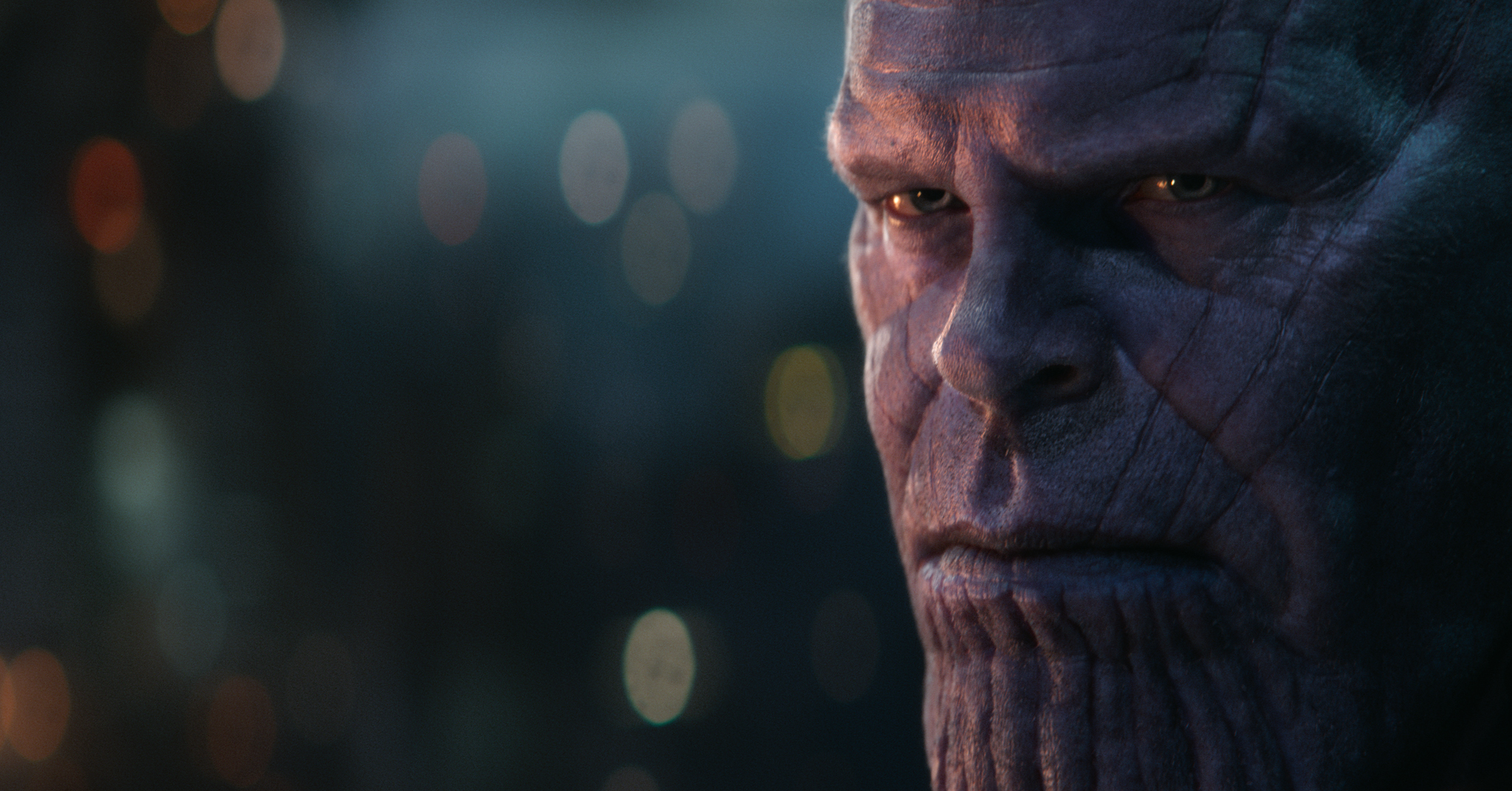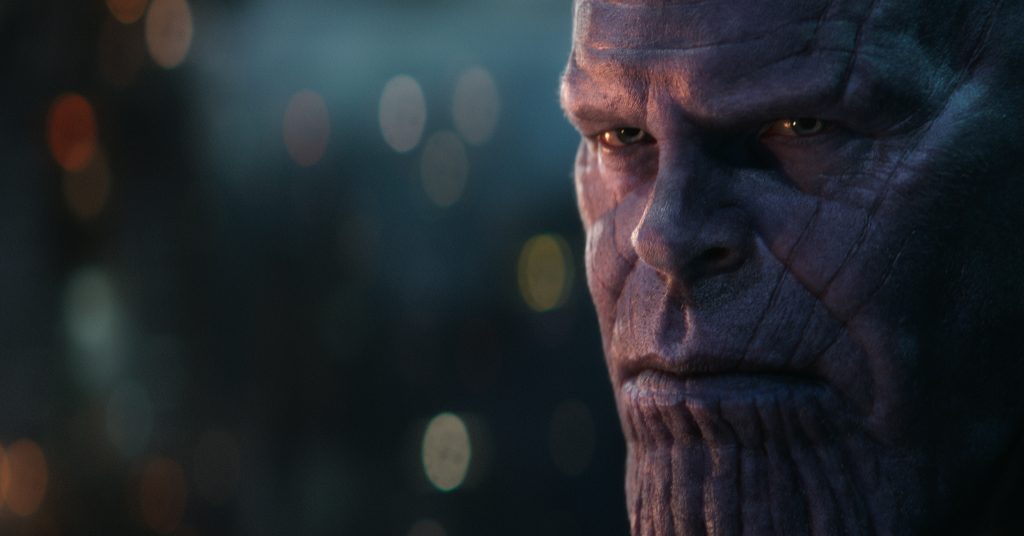 Even though Thanos is clearly the bad guy, the producers wanted to capture how he thought he was doing the right thing for humanity.
"He feels that with limited resources out there, we're going to head [in] that direction. And what he's doing is absolutely wrong but his belief, he feels so strongly about…we we wanted that conversation… people always assume that the heroes are going to win…we wanted to challenge that. We wanted to say, you know what, it's OK, sometimes it doesn't happen but they are still Super Heroes."
Thanks for the awesome insight into the world of Marvel, Trinh!
One of the bloggers in our group called this movie "the iconic movie of this generation" and that's a spot on way to describe it. It was an absolute privilege to be able to get a peek behind the curtain.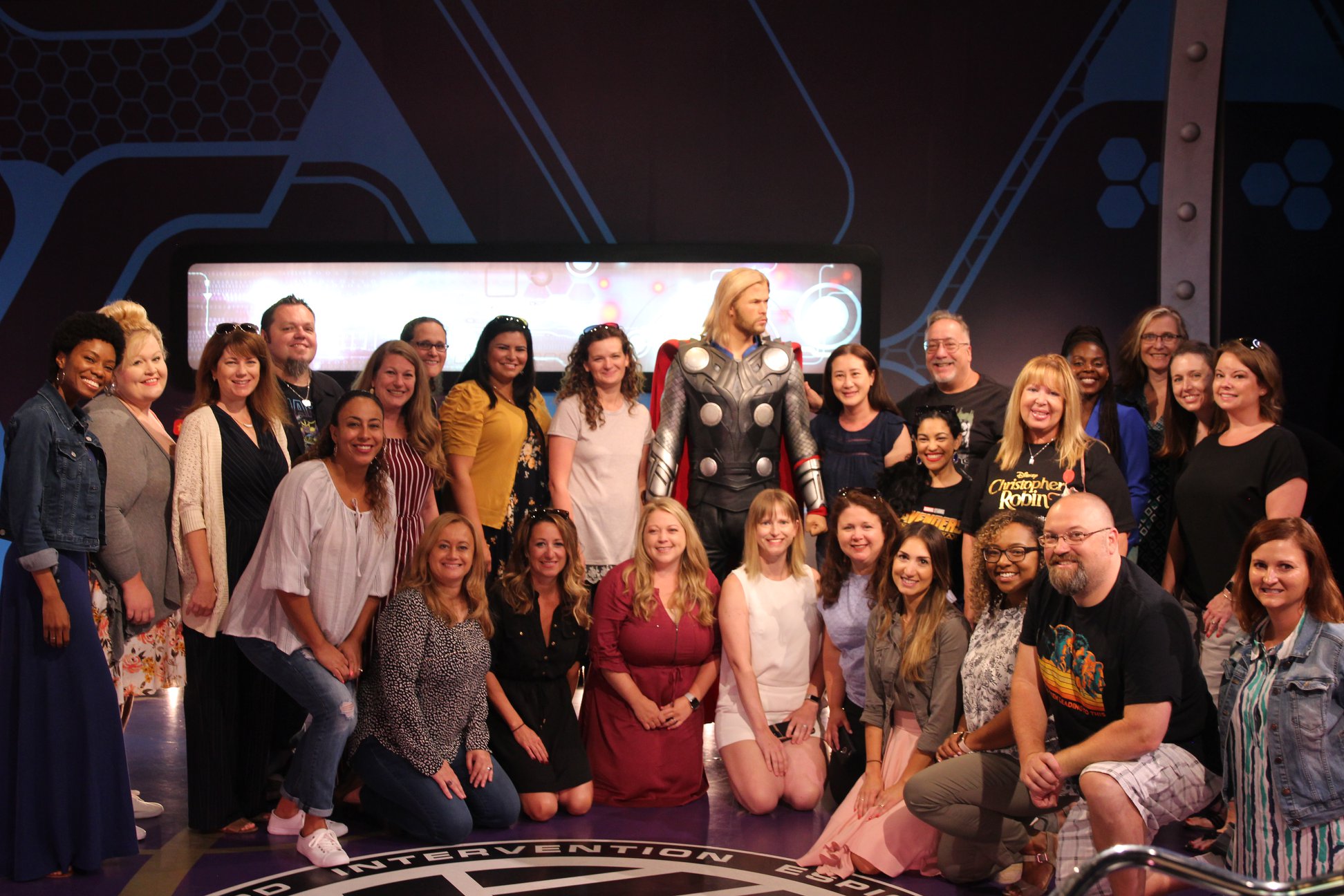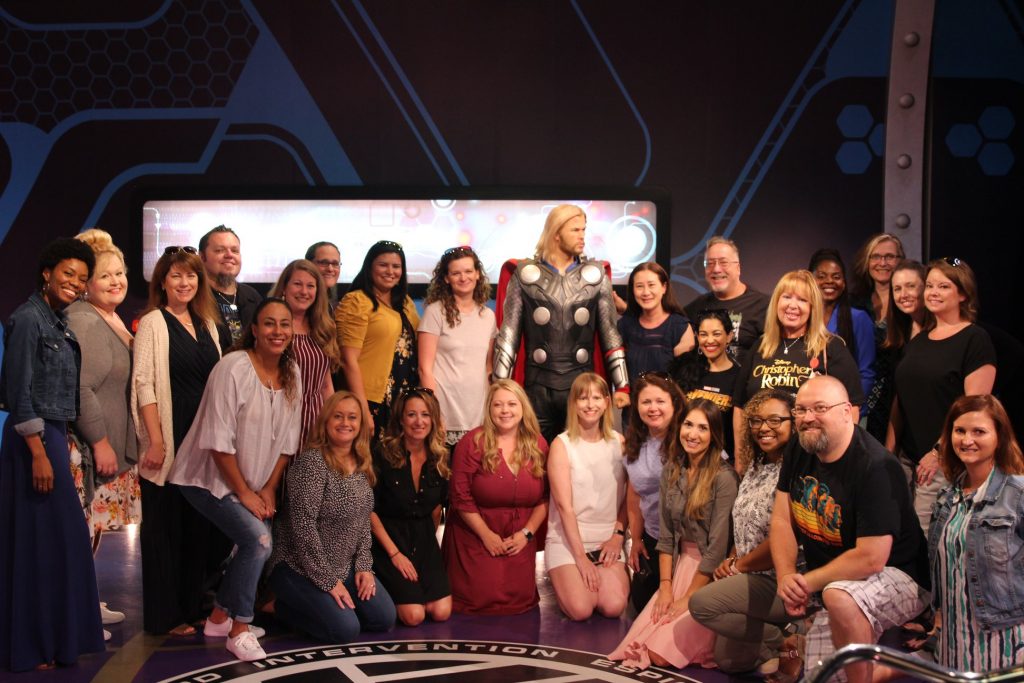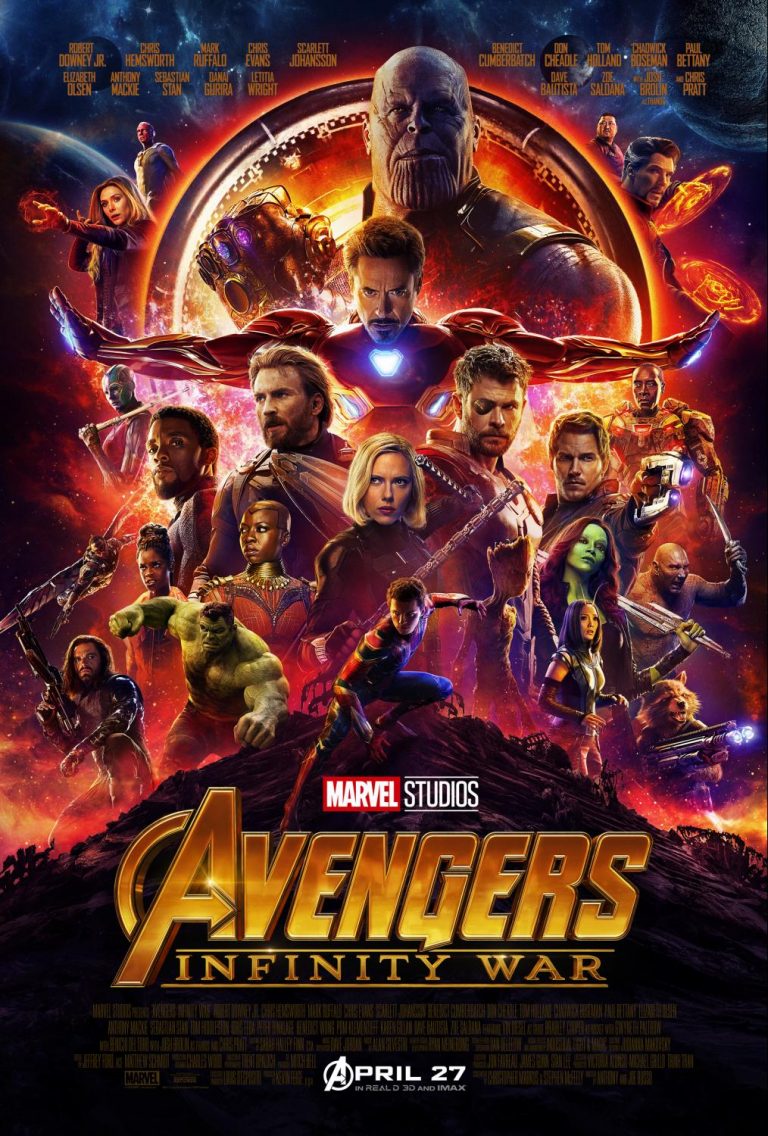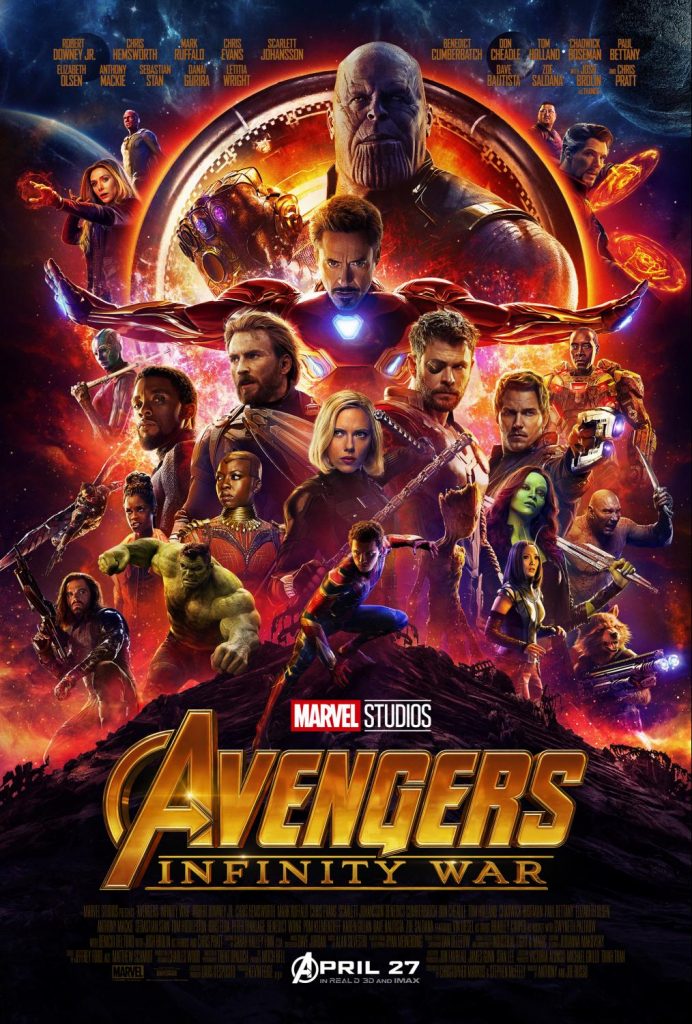 More about Avengers Infinity War:
Avengers Infinity War hit theaters on April 27th.
If you need more Avengers: Infinity War in your life (and who doesn't) the movie is now available digitally and will be available on Blu-Ray on August 14th. The disc contains over two-hours of bonus material and there is some AWESOME stuff on there. More about that next week (check back here!) but mark August 14th on your calendar (if you don't typically download movies from a digital source) and get your hands on a copy of this movie.
Follow along on Social Media:
Like AVENGERS on Facebook: https://www.facebook.com/avengers
Follow AVENGERS on Twitter: https://twitter.com/avengers  
Follow AVENGERS on Instagram: https://www.instagram.com/avengers/ 
You might also like:
That time I met Peggy Carter – Interview with Hayley Atwell
How to watch the Marvel Cinematic Universe