Interview with an adult adoptee
I didn't write this to spark controversy but the subject and the way I've approached it may bring it on anyway.  Other viewpoints in the comments are welcome.  Here we go.
I recently wrote an article about stupid stuff people ask about my adopted kids.  You can check it out here or here.  Through writing this I connected with Marielle, an adult adoptee that identified with the checkout line comments from the "kid in the cart" perspective.
Sometimes I worry if we're doing enough to preserve our children's Asian heritage. Sometimes I worry we're doing too much.  We celebrate Chinese New Year.  We bust out traditional silk outfits, year of the "so and so" bling, red envelopes with lucky money and of course, yummy dumplings (frozen section, not gonna lie).   I'm researching ideas for celebrating the Moon Festival (okay, let's be real, I've been on Pintrest a few times).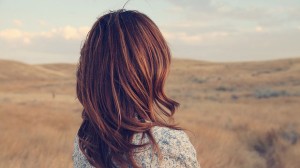 Are we doing this right?  Will our kids think we didn't make enough effort or call us lame for trying too hard?  As much as I want to give a nod to my children's heritage, these extra holidays are overwhelming.  But I feel like a failure if I don't make an effort.
Marielle offered to give the adult adoptee perspective.  A large part of my blog audience (does it make me sound cool to say blog audience?) are adoptive parents and I hope they find this as enlightening as I did.  My questions are in bold below and I'll add thoughts at the end.
Marielle is a Korean adoptee who spent a few years teaching English in Asia after college.  She writes about travel culture and life at This Flooded Sky.
Describe the details of your adoption: I was adopted from South Korea when I was a few months old by a white American couple with two other adopted Korean children.
If I could describe how I feel about my adoption in one word, it would be:  blasé.
The worst part about being adopted is:  dealing with strangers' curiosity because, while I don't feel different, I look different.
What is the most upsetting or outright stupidest adoption question or comment you've received?  Oh, it's sad that narrowing it down to one is hard.  But I think the worst are anything to do with my family.  "Do you want to find your real family?" or, "Are they your real siblings?"  My family is my family, end of story.  There's no need for qualifiers like "real" or "adoptive."  Wait, you meant my biological family?  That's personal, and not a question to ask lightly.
The oddest experiences are when  foreigners in America express confusion about why I was adopted by American parents.  I honestly never know how to answer those – do I really need to explain that sometimes children are orphaned/given up?  And then raised by adoptive families?  Tried that once.  They told me they felt so sorry for me.  Awkward.    
What does it feel like to be part of a transracial family?  It feels completely normal.  I see myself as part of my family first, "Asian" when I happen to notice my surroundings (I was one of a handful of Asian kids in a high school of 2,000), "adopted" when people decide satisfying their curiosity is more important than manners. 
What (if anything) did your parents do to keep your ethnicity/heritage alive?   Nothing, and I liked it that way.  Culture comes from your parents, and mine did a great job of passing on their German-Irish-Polish-American culture.  My siblings and I grew up making homemade sauerkraut, halupki, jam, spaghetti sauce, etc.  When I was around nine, I met a priest who had been a missionary in South Korea.  He tried to teach me some Korean phrases, just because I was Korean – but it felt wrong, and I wasn't receptive.  My parents did meet and keep in touch with other adoptive parents in my area, so when I was a child, I had regular contact with other kids who looked like me; this naturally fell out as we got older and made our own friends.    
How do you/did you feel about your birth family?  Have you ever tried to find them?  When I was young – like 4-6 – I was pretty curious, and would ask my parents a lot of questions, about where I was born or about my biological mother.  This was partially because I wanted to know, and partially because I wanted to catch them in a lie – with three adopted children from Korea, sometimes they got the information confused!  But after that, I had a long period of disinterest until I decided to teach English in South Korea after college and had to look up my adoption papers.  Currently, I'm not interested in initiating a search.  Someday, though, I might like to write a letter and thank her.  Then again, I might not.
What connections do you maintain with your birth country?  I worked in Korea for two years and keep in vague touch with my co-workers, foreign and Korean, but not actively.  My permanent resident visa expired, and I probably won't renew it since it's not necessary for tourism.  I still have some Korean language books I might study for fun – but because I have this weird love affair with grammar, not because I want to learn the language of my ancestral homeland.
Does your family celebrate your adoption day (sometimes referred to as Family Day or Gotcha Day)?    Yes, my parents call it my Airplane Day.  I always saw it as something natural to celebrate.  And of course, as a kid I loved it because I got a little gift. 
As an adoptive parent, the "rescue an orphan/save a child" makes me uncomfortable.  What's your take?  It's awful to see the high profile celebrity adoptions.  But the "rescue an orphan" doesn't necessarily offend me – it really depends on the attitude of the person who says it.  I'm of the opinion that it's better for any orphan to have a family, and in some countries, domestic adoptions might not be strong possibility due to the economy or the cultural views on adoption.  But once you adopt that child, stop referring to her as an orphan you saved or your adopted child.  Just be a family.    
What do you think of "donate to help us bring (insert child's name) home from China/Uganda/Bulgaria" fundraisers?    I've actually never read about fundraisers like these, so here are my random thoughts.  Wording like that [above] makes me cringe, but the bottom line is that adoption is expensive and some people might need to find alternate funding.  Especially since some international adoption programs require adoptive parents to visit the host country. 
Are you more or less likely to come to parenthood through adoption? Overall, not influenced at present (My adoptee status also does not affect my pro-choice stance on abortion).  However, if my [future] husband and I were unable to become parents naturally, I would be more likely to turn to adoption as a second choice rather than artificial insemination/surrogacy. 
If you could tell the next generation of adoptive parents one thing, what would it be? I've read a lot of adoption articles on the theme of how adoption is "inherently traumatic" or how you must maintain ties with the adopted child's culture.  Don't buy into it blindly.  If there are cultural activities in your area, let your child try them.  But if she doesn't like it, don't force the issue.  Maybe she'll end up regretting it when she's an adult – but that's her cross to bear, she could learn the stuff on her own time, and forcing a kid to do something never ends well.  Pass on your own culture.  Don't let people who haven't experienced adoption influence how you raise your children.  That being said – if you are adopting children, and not infants, you have to find your own balance, and it'll be different in each situation.
If you could pass on any advice to an adopted child struggling with cultural identity issues or birth parent angst, what would that be?  There's no pressure to find your biological family if you're not interested.  Knowing about your "heritage" won't change who you are.  You might like learning about it, you might not.  You might be interested in a completely different culture – I always used to want to be a French interpreter – and that's awesome.  Maybe you'll have issues with your parents – who doesn't, growing up?  But at the end of the day, your identity is what you make of it.    
Other thoughts?  I was adopted from South Korea and ended up living there for two years because it was easy to get a permanent resident visa.  It never felt like home.  I did become more comfortable the longer I lived there, to the point where I think of it as my foreign home – but that's not what people mean when they talk about "homecoming" to adoptees.  Moving from a predominantly white town to homogeneous East Asia was also definitely shocking.      
I had read on forums that it's better to not mention you're an adoptee, but I found that it was difficult not to disclose.  Adoption is still very hushed and viewed negatively.  One of the Korean teachers at my school had been trying to have a child for years, but told me that adoption wasn't an option because "you never know what you'll get."  If I tried lying and saying I was born in America, Koreans would ask where my parents were born, then where my grandparents were born.  If I tried saying I was a gyopo (overseas Korean), they wanted to know why I didn't speak the language, and would ask if my parents knew Korean, or my grandparents. . .you get the idea.  So then I would confess that I was adopted.  Native Koreans, especially my elementary and middle school students, would get this look.  I imagine it's like people from rural America meeting a drag queen in the flesh.  You know they exist, and you have this image of what they'll look like, but you've probably never seen one in person.  The adults were still super nice about it, though, complimenting me on my "Korean face."  Just surprised.
---
I know Marielle's words only represent one person's perspective.  There are plenty of adoptees that will swear we're doing our children harm if we don't move to a city with a Mandarin immersion Kindergarten.  That our kids will hate us later if we skip out on one Chinese New Year celebration.  That our kids will be in therapy as adults if we use "Gotcha Day" to describe the day they joined our family.  I've read some of these perspectives and while they're enlightening, I've found myself second-guessing my parenting because there are adoptees out there who are angry about their beginnings, their present or life in general.
Marielle's perspective centered me.  What works for my family is probably going to draw criticism from someone out there, but right now, I am in charge of deciding what works for us.  We aren't going to get everything right all the time and I probably need to come to grips with the fact that yes, we will screw some of this stuff up and have to backtrack or make adjustments as our kids grow, change and form opinions.
We call Gotcha Day Gotcha Day.  If it bugs my kids when they're older, we'll stop.  We do a very low-key observance of the day as something important to our family.  We're still figuring out what works.  We don't have much in the way of cultural immersion available (and if someone wants to critique me for not driving my kids 2 hours each way so they can sing Chinese songs on Saturday, have at it).  We'll encourage our kids to participate as opportunities come up but they will be responsible for determining their own interests at some point.
We've nixed public wear of the "one less orphan" and "I heart adoption" tee shirts.  I'm with Marielle: channel Queen Elsa, let it go, and let your child the child just be your child, not a "former orphan" you're marketing.  Kids in transracial families stand out enough.  Slapping an "I love orphans" tee shirt on them probably isn't in their best interest, now or later.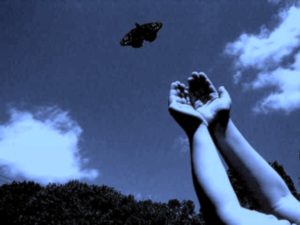 Will my children be blasé about their adoptions on down the line?  Will they experience hurt and loss? Something in between?  I don't know.  The best I can do is to keep an open mind and an open heart and know when to change course when that's needed.
Diversity makes the world interesting.  Imagine how dull things would bet if we all looked at life the same way.   I have my hands full enough with my own family to spend too much energy on how analyzing how other families are going about things.
If you have enjoyed Marielle's perspective, you can read more of her work on Twitter.