I stood in the baby aisle of Target. I realized I was crying. Quiet tears fell down my face.
I was alone and feeling reminiscent of pregnancy hormones. But I'm not pregnant.
I bought the sweetest baby shoes a few months back. I'm dreaming of nurseries. We're texting each other baby name ideas. But I'm not pregnant.
I'm clinging tightly to my too-close-to-five year-old and thinking of what a good big brother he'll be. He talks of a baby sister and twins and having a baby at his house. But I'm not pregnant.
As we built our home, scriptures were prayed over and carefully written on the studs in a room that was created with a baby in mind. But I'm not pregnant.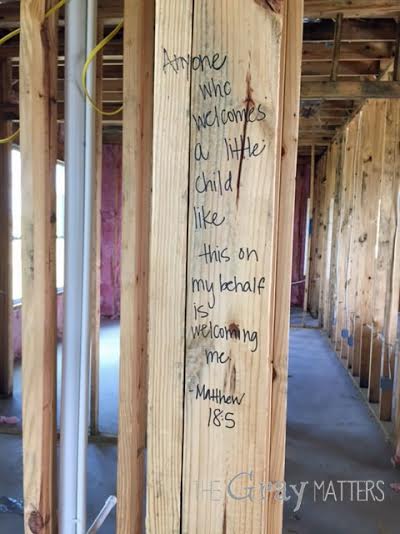 When I was pregnant, it was visible, something people could see. The longing, waiting, and hoping for a baby's arrival was explained by a bump in my shirt. While we wait to adopt, only a few know about it, and even fewer really get it. There is no outward,physical explanation for my feelings. I don't even understand it most days.
Why not just have another biological child? Why not be grateful for the child you have?
These questions and more—they are part of this journey. They sometimes sting, but they help more than they hurt. They help us lean in and understand this call on our hearts. Maybe there will be a time we'll have another biological child, but for now, that is not how we feel led to expand our family. We are so grateful for the child we have, and it feels selfish that I am longing for another when there are families we know who have none. I have to believe, though, that part of this longing, this desire to have this child home, is part of how God is helping us be ready to welcome our child info our family. He has placed it on our hearts for a reason, and He is making the way for our family to grow.
He already has our child picked for our family; no matter how or when they get there, they were always meant to be ours. Biology doesn't make us a family, but our hearts do.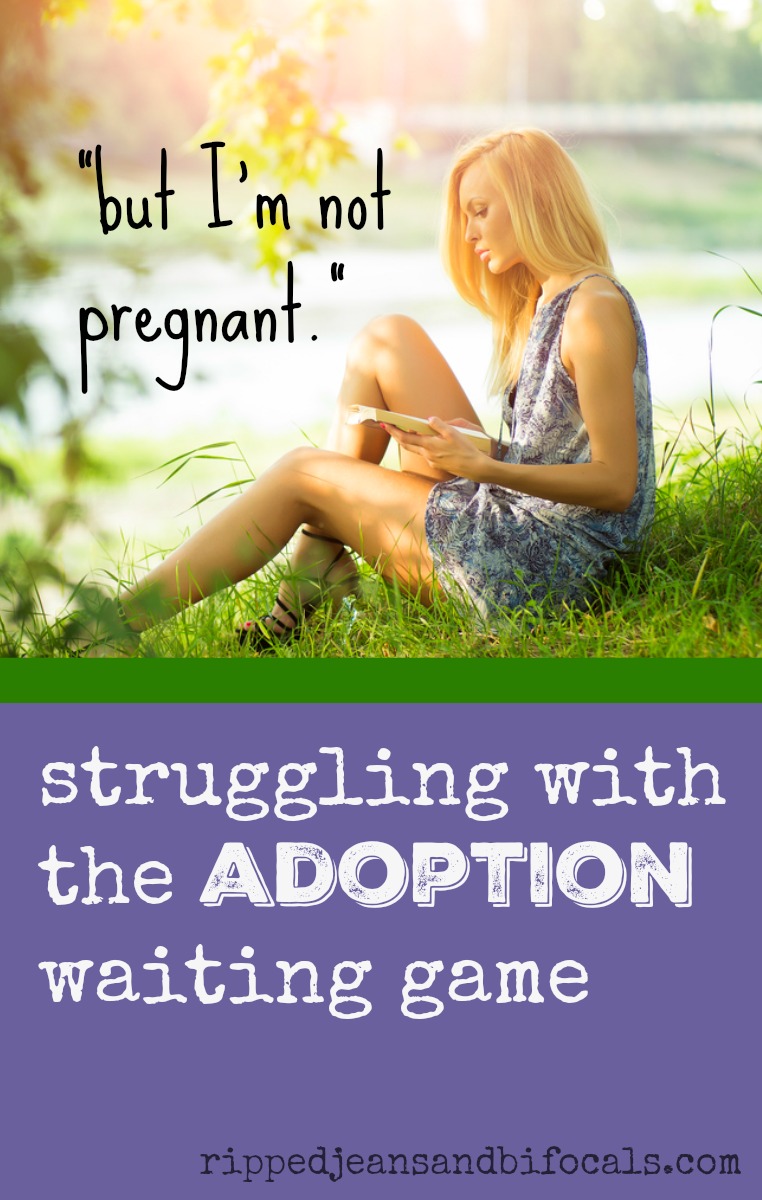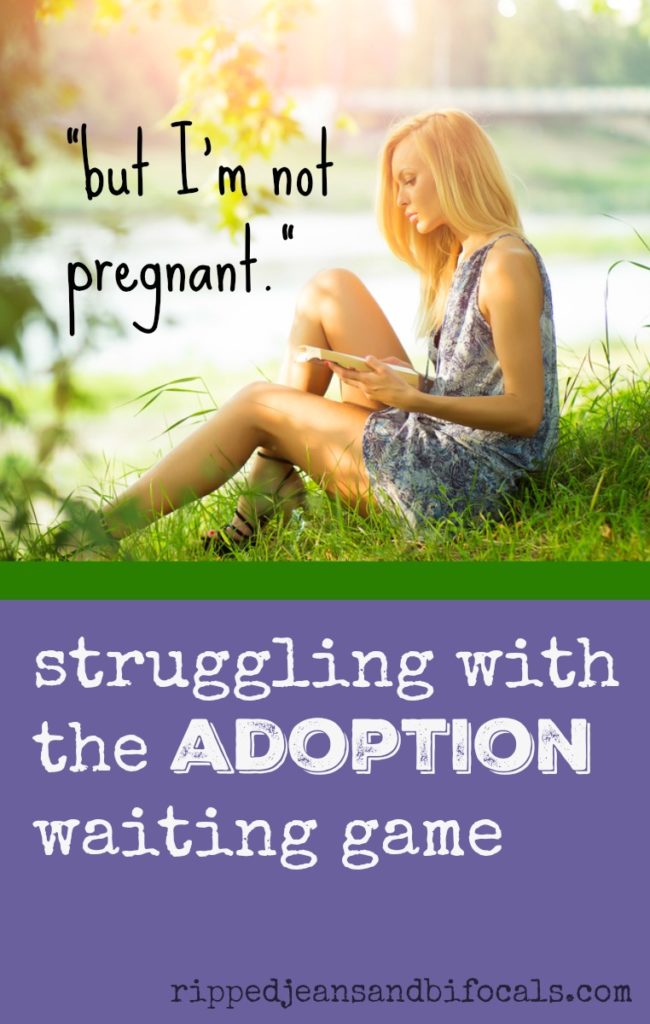 This waiting game is so different even from waiting to get pregnant. When trying to get pregnant, there is a sense of pseudo-control. There is a 28-day cycle that it operates around that at least lets you know where you are in the game. Of course, it's a completely false sense, but it's a sense nonetheless.
So, for now, what we know is we're here: praying, wishing, and expecting a baby. But I'm not pregnant.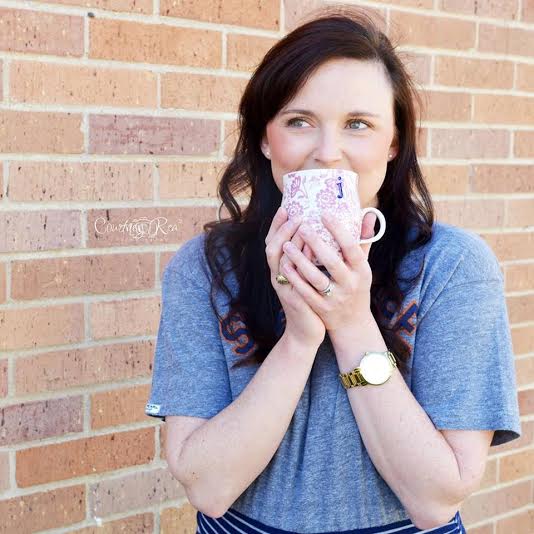 Jolie Gray is a wife and mother striving to live every day loving Jesus and sharing His grace with others. She enjoys writing, reading, and coffee–all the coffee. You can find her on Facebook, Instagram, her blog, or in the nearest Target.