2015 could be my year to rule. I'm picturing myself on the campaign trail. I'm super good at kissing babies and making up bullshit, so I'm in there, right? I'm already writing my acceptance speech and picking out my outfit for the big day where I get to put my hand on the Bible and solemnly swear. I know…I have a lot of practice swearing, but solemnly, people. Solemnly.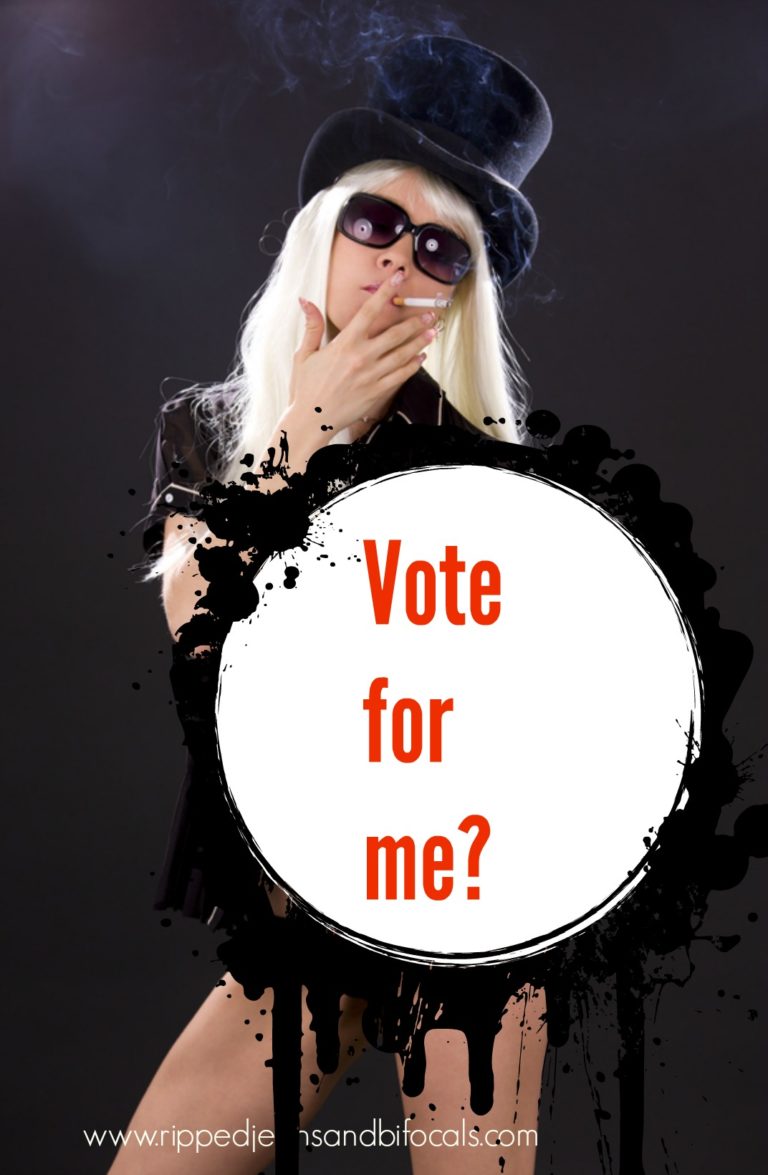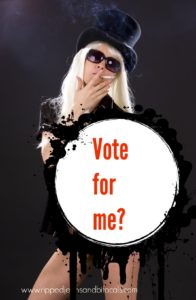 Before we go any further, I gotta take care of some housekeeping and let you know there are affiliate links in this post. That means there are pretty pictures you can click on that will take you to Amazon.  If you buy what I've recommended, I make a crap-ton of money…or six cents on the dollar or something like that.
Okay, so back to being president. For those of you people who are all into reality and stuff, I do realize  2015 is not a presidential election year. My television viewing might be limited to Downton Abbey and whatever is on Disney Junior, but I do have a basic understanding of what's going on in the world around me. I'm not talking about being president of the United States…puhleeze. I've got my sights set on a much more important position:
Head Bitch of the PTA.
I'm in it to win it like Yzerman. And you'd better be getting either a Red Wings or a Kid Rock reference, there, otherwise I can't possibly have you on my campaign team, m'kay? So here's Steve.  He plays hockey, yadda yadda.
[Tweet "It's not a question of whether I am ready for the PTA…is the PTA ready for ME?]
Back to me.  My kids are starting Kindergarten in 2015. I believe in jumping off the deep end. No baby steps, no volunteering for alternate room mother. That's for sissies. Ima gonna be HBCIC of the PTA and here are some things that will be cool at my school…if I'm elected, and stuff.
Just for fun…what do you think of these for my coronation?  Er…swearing in or whatever?  I probably watch too much Downton Abbey, eh?  I can't really picture Lady Mary wearing these and droppin' it low singing "all about the boots, 'bout the boots."  Anyhoo…
K…back to the PTA.  Here are the rules under my reign:
1. Yoga pants are in. Leggings passed off as pants and exposed bra straps are out. Violators will be dealt with harshly.
(Chevrons are allowed provided you start referring to it as zigzag. Like, immediately. I'm paying attention, people. Your cell phone covers and your reusable grocery bags aren't safe.  I'll find you. It's a zigzag, people. Say it with me.)
2. Wine will flow at the school carnival. Or the spring fling or fall frolic or whatever you call it. It. Will. Flow.
3. The phrases "what's up, bitches" and "huzzah" will be acceptable and encouraged at PTA meetings and anywhere on school grounds reasonably out of the earshot of little ears. I have a pretty loose definition of "reasonably."
[Tweet "phrases like "what's up bitches" and "huzzah" will be acceptable at PTA meetings]
4. Room mothers will have to undergo a battery of psychological testing (a battery is a lot, people.) Power-hungry-I-need-to-be-in-charge-of-shit-outside-of-hamburger-versus-tuna-helper bitches will be weeded out. Unless they're down with the whole zigzag thing and ply me with really good wine. Then…well, still probably no.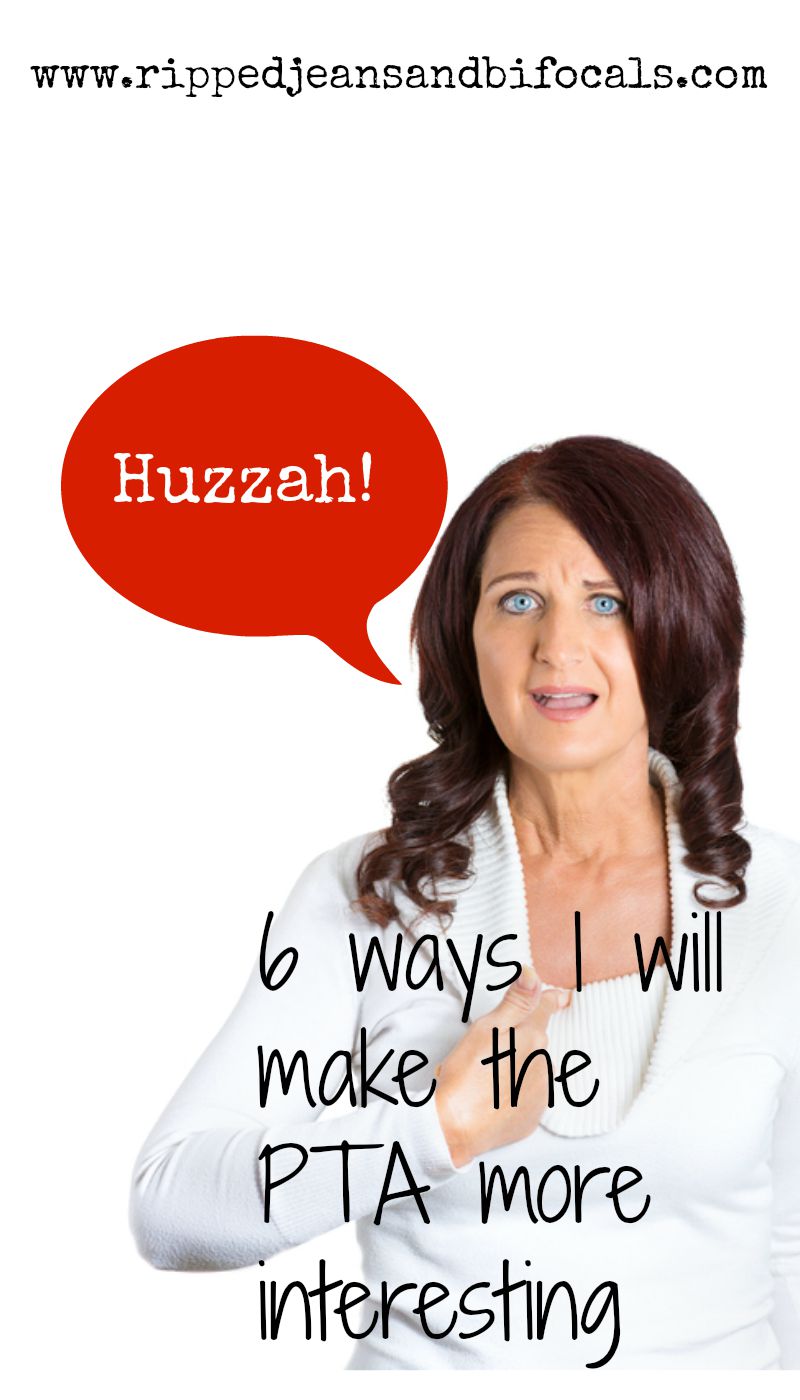 5. This book will be required reading.  Click on the picture (do it, do it) so I can earn enough to upgrade to the Venti on my next trip to you-know-where.  Seriously, this book is amazeballs. I think I raised my fist and shouted "whoo hoo" at least once per chapter and people…and I'm not really a "whoo hoo" girl. It's really a great book to read when you're doing colonoscopy prep if that applies to you…just throwing that out there.
But seriously – I want to be this woman's PTA bitch. Reading this made me realize that women like me can successfully navigate the waters of the PTA (if appropriately fortified and stuff.) It's a great read but maybe not if you take yourself super seriously and have a stick up your wazoo.
6. If elected, we're going to have to come to some sort of agreement on school fundraising. A begging moratorium if you will. I started getting tree-killing "your school needs your help" literature in my kids' backpacks less than a week after they started pre-K. Pre-K, people. I live in a good school district, but apparently my tax dollars don't go toward funding the appropriate class gift for the teacher's cousin's mechanic's birthday.
Ready or not, PTA…here I come.  Huzzah, bitches!  Oh, and vote for me!
If you've enjoyed reading this post, please follow my Facebook page and check out my Back-to-School Pinterest board for more ideas! Thank you for reading!
Follow Ripped Jeans and Bifocals's board Back to school on Pinterest.