Today's guest is Elizabeth Oates and I'm really excited to show her off on Ripped Jeans & Bifocals.  I love everything about this guest posting series but what I love most is the diversity of the talented women that responded to my "hey, you wanna be on my blog" shout out.
Elizabeth Oates is passionate about her faith, marriage, and children. She offers a blog series called "Marriage Mondays" and also wrote a book for teens called, "Dealing with Divorce." Elizabeth welcomes you to join her as she pursues restoration daily at www.elizabethoates.com.
I wish I would have known . . . what I wanted to be when I grew up. I think in the back of my mind I knew I wanted to pursue a career in writing. Unfortunately, I listened to the voices of sensibility and predictability instead of talent and passion.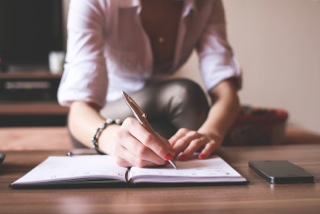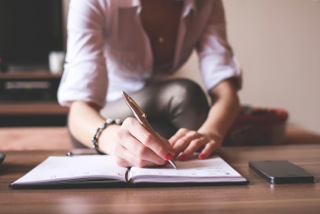 I grew up in a single parent home, and my hard-working mom made it very clear that women don't have the luxury of chasing their dreams. We work hard. We earn degrees. We make money so we don't rely on men.
She encouraged me to pursue a business degree even though I could barely balance my checkbook. "You can always get a job with a business degree," she said. And she was right, except when you suck at business. Praise the Lord for today's online checking!
During my senior year in college my English professor emailed and asked if I would babysit his kids (sounds creepy, but it was fairly common in our tightknit college town). "You are an excellent writer and I am sure excellent with children as well," he wrote.
"Um, I'm not sure about your correlation, but if you're offering a paying gig, sign me up!" I replied.
What I couldn't believe was why a teacher waited until my senior year of college—SENIOR YEAR OF COLLEGE—to tell me I was a gifted writer. OK, maybe he didn't use the word "gifted," but writers take liberties. I digress.
At that moment I wanted to shake the computer and yell, "Why didn't someone tell me this sooner!!!" But I'm not one for causing a scene. Clearly.
I remember sitting in my chair—after my internal, momentary mental breakdown—and thinking, "If just one person had encouraged me, believed in me, supported me along the way, then I could have pursued writing." Yet, on my own, I lacked the courage. And now it was too late.
I dutifully graduated with a business degree despite almost failing my accounting and finance classes. I spent many years trying to fit my wordsmith brain into spreadsheets, data analysis, and market research. I worked in a job I hated and botched. It really is a wonder I didn't sit across the boardroom table and hear those two little Donald Trump words, "You're fired!"
With encouragement from my husband, I finally decided to go back to school and pursue my first love . . . writing. Today I am finally writing full-time, yet I also feel like I am frantically making up for all the time I lost.
Every day I battle against feelings of regret and the consequences of wasted years. I try to remember that life is a journey, and maybe all those days spent on financial reports and strategy meetings were beneficial in some warped, life-lesson, character-building, sort-of-way.
So I press on toward the goal of writing and publishing. When the alarm goes off at 5:00 a.m. I turn on my computer and know it is time to write, some days with joy, some days out of obedience. Yet every day, I write because I long to be a light in a dark world. And that, my friends, is always what I wanted to be when I grew up.
Connect with Elizabeth on Facebook, Twitter, Pintrest, or Instagram.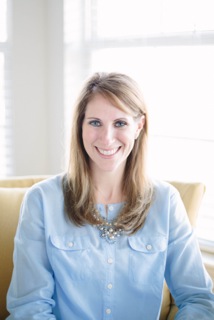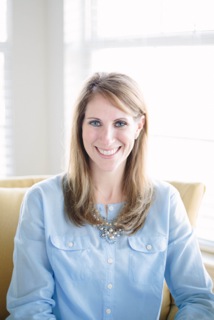 "I wish I would have known" is a series featuring awesome women from around the blogosphere.  If you missed one, here's your chance to catch up!
What I wish I would have known about body image by Denise G.
I wish I would have known fitness is a marathon, not a sprint, by Rachael Novello
I wish I would have known how opiates would affect my family
I wish I would have known I'd miss 3AM wakeups by Toni Hammer