No, I don't love my "mom bod" but that's not stopping me from having fun this summer…
There's been a lot of chatter in the news lately about the "dad bod." Male celebrities, once hard-bodied studs, are now in their forties. They're parents. They have love handles and man boobs. And guess what? They're still confident. These not-so-perfect celebrity dads rock what they've got while they enjoy themselves on vacation and do normal stuff, like play with their kids at the beach and eat ice cream.
This is also the time of year when the internet is plastered with body image articles. 'Tis the season for bathing suits…and bathing suit anxiety, right? At least it is for me. I would rather have a root canal or get a pap smear than try on suits at Target. Who's with me?
Did you know I am a contributor for Alamo City Moms Blog?  To read the rest of this article, please click HERE.  My viewpoint might surprise you.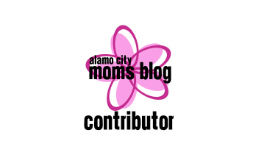 If you've enjoyed this post, please follow me on Facebook.
Click the button below to vote for me once daily! Thanks for reading!