I am not ready for this whole back to school thing. I never am, for a variety of reasons. I'm not ready in the "not ready because I'm not organized" sense and I'm not ready in the "I'm just not ready for summer to be over yet" sense. Last week, I saw our school's supply list as part of a display at a local retailer and my thought was "Noooo. Not yet." But back to school is coming, regardless of whether I want it to or whether I'm ready for it. I am, however, excited to tell you about Crayola's Thank a Teacher campaign, and what it can mean for your family and your school.
This post was written in partnership with Crayola. All opinions are mine.
Here's your chance to "Thank a Teacher" and win prizes (for you AND your school!)
Despite the fact that we're not ready for back to school just yet, my kids have mentioned missing their teachers several times since school let out in early June. My boys (both entering the third grade this fall) won the teacher lottery last year. I know recognizing teachers for their hard work peaks during Teacher Appreciation Week in May, right before school breaks for the Christmas holidays and at the end of the year when students and parents are most likely to thank teachers for their contributions during the year. We kind of slacked on the end-of-year thank a teacher this year. I actually pulled my kids out of school two days early to for our summer travels and it was really a hectic time for us.
So here's my chance to make up for it and to let my kids' teachers know that we know they're awesome.
Create a thank you card for your favorite teacher using your favorite Crayola products – we used these markers and crayons, but there are so many awesome, colorful crayola products you can use – and upload it here.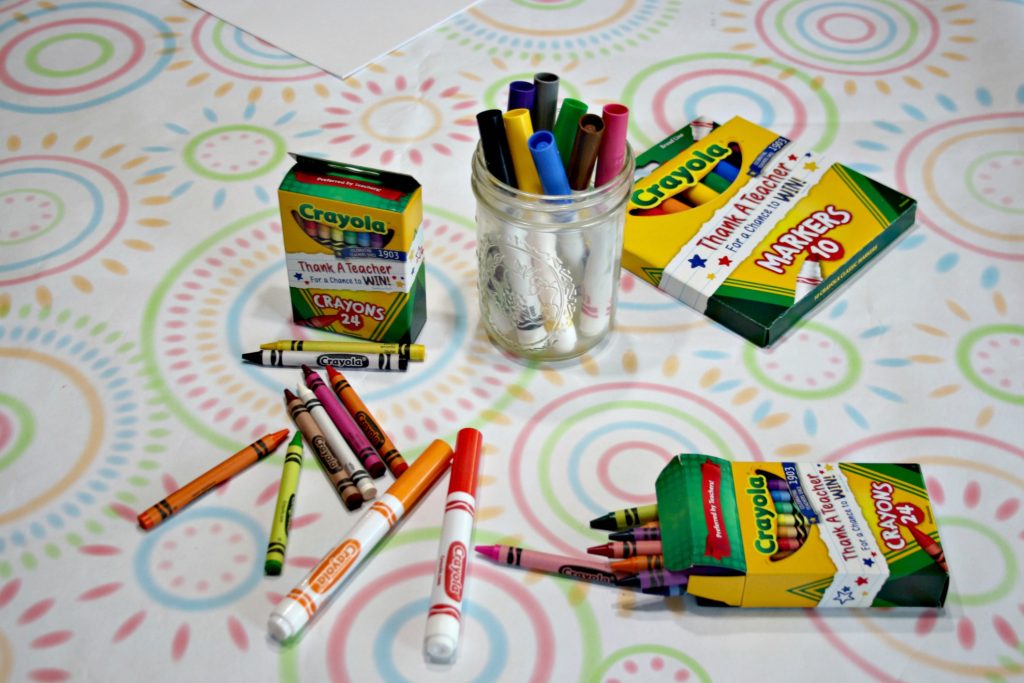 You can win one of 10 grand prize packs, inclusive of:
$10,000 classroom makeover for the teacher
One year supply of Crayola products for the school
$1,000 scholarship for the student
$1,000 gift card for both the teacher and school
Free CreatEd seminar for the school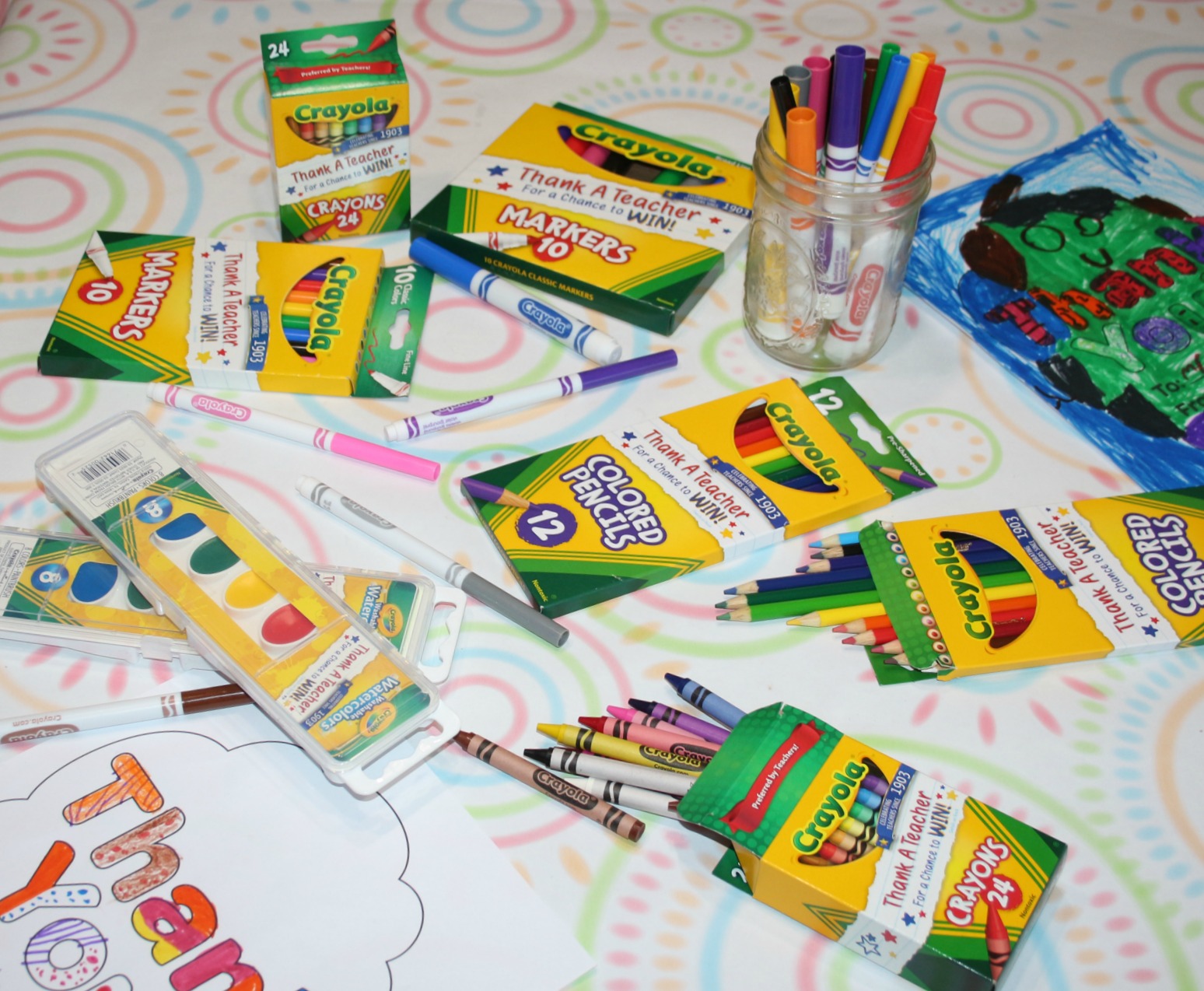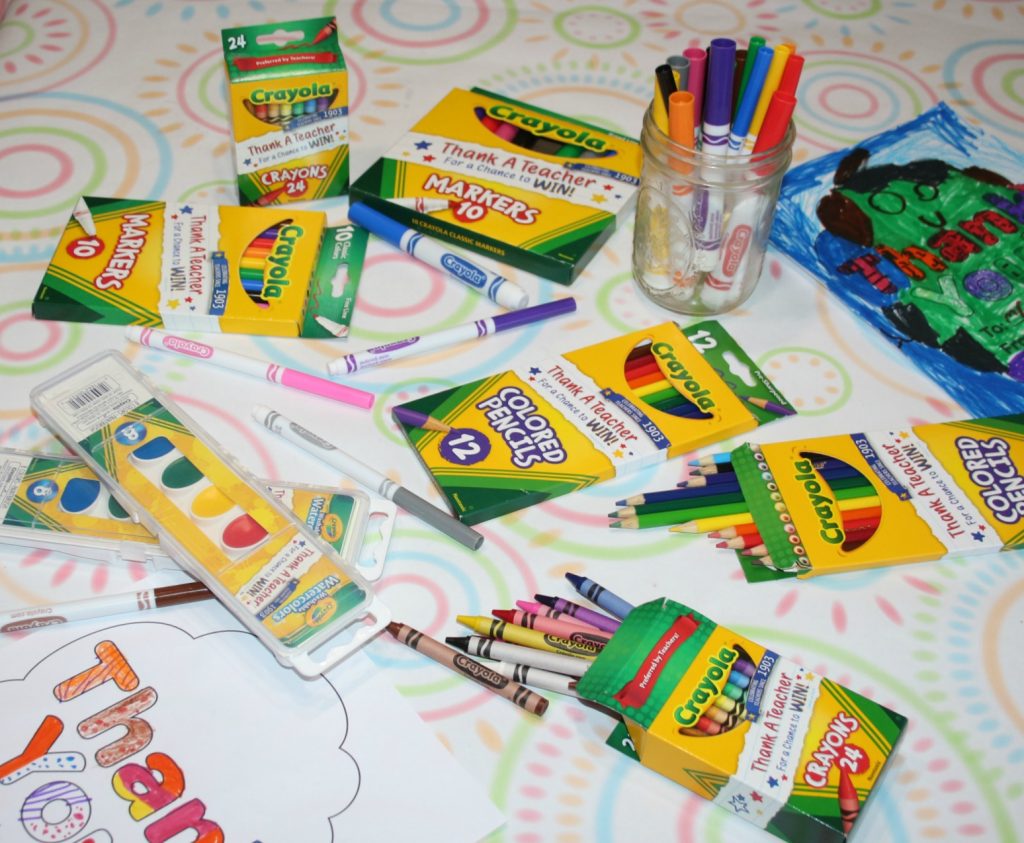 In addition to the grand prizes, one lucky entrant will have his or her thank you note featured on a special pack of Crayola crayons this holiday. In addition, a weekly sweepstakes will run concurrently with the contest, offering entrants a chance to win $500 gift cards for themselves and their teachers.  The contest and sweepstakes will run through August 25, 2018.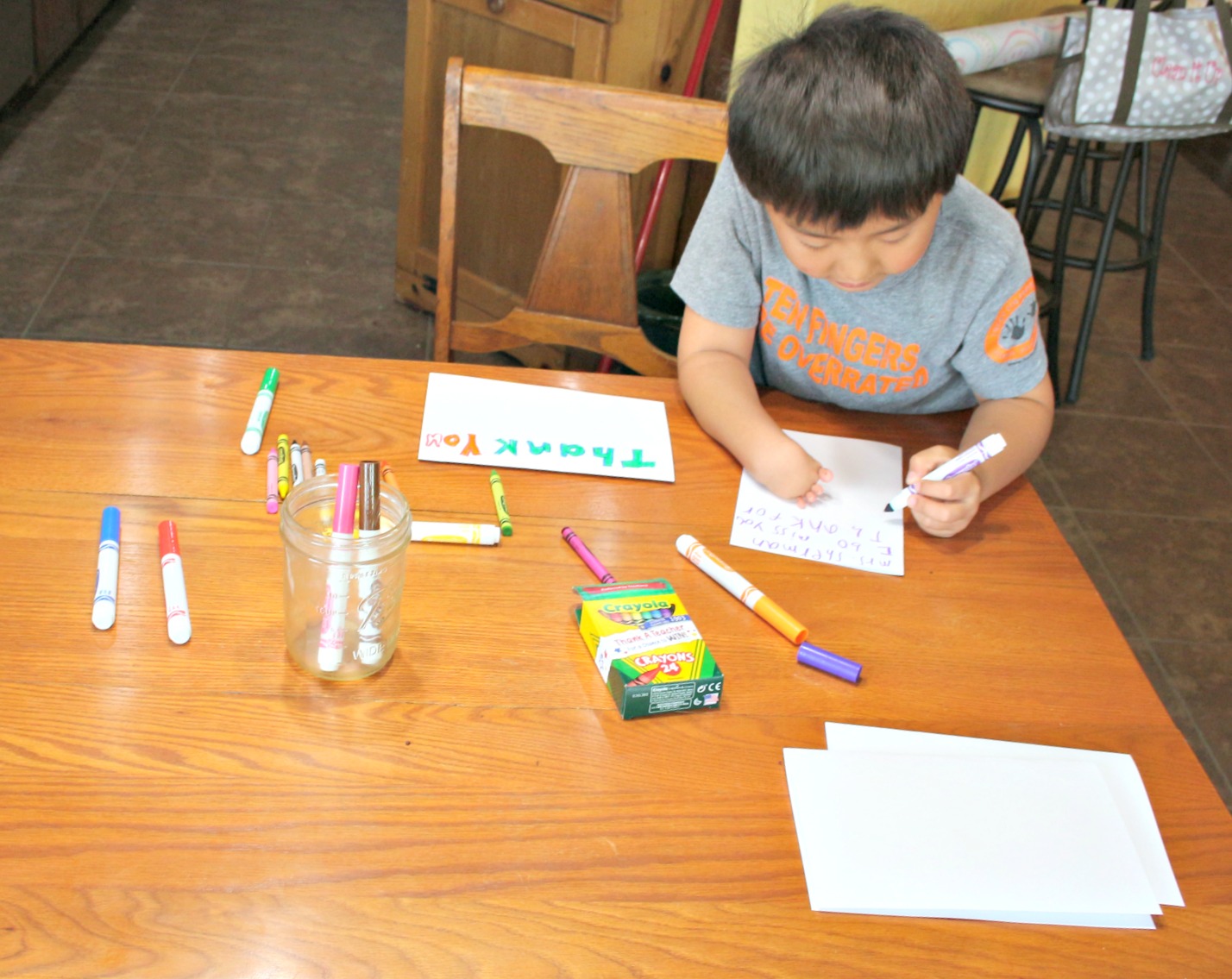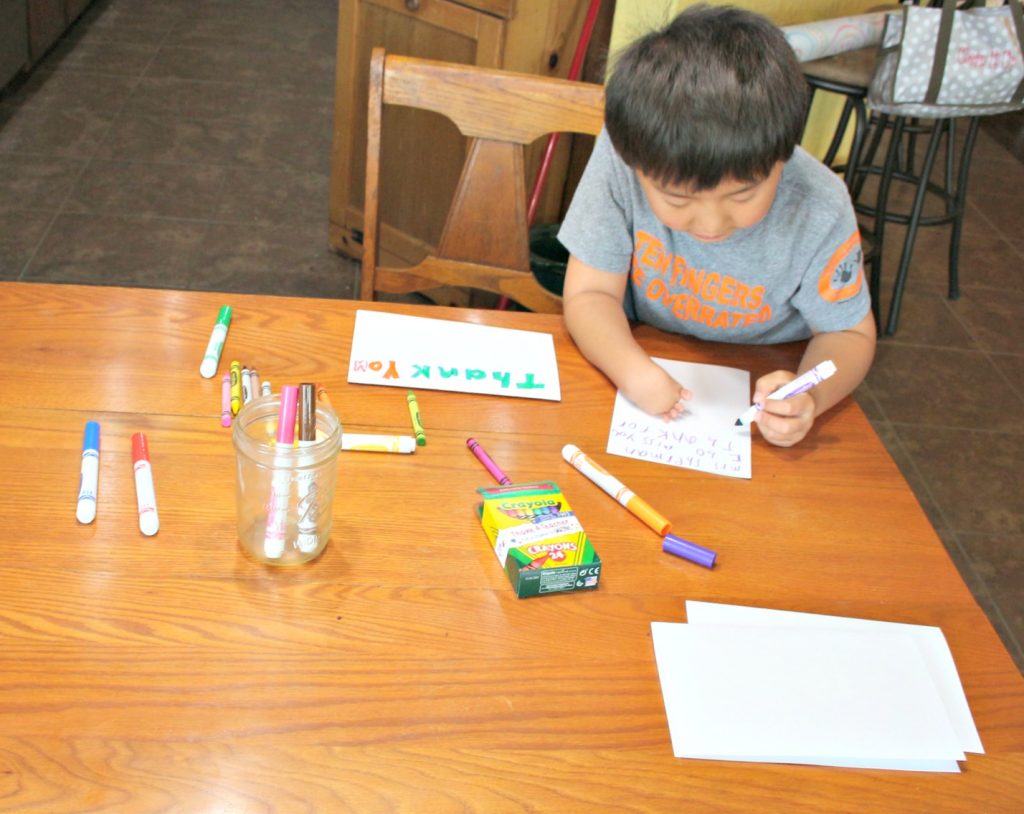 This is a great way to score some awesome goodies for you, your favorite hard-working teacher, and your school. It's also a great way to flex your creativity this summer. You can download the template from the Crayola website or make your own thank you card. Have fun with it, be colorful, and as always, don't worry so much about staying in the lines. Heck, I am lucky if my kids can keep their crayons and markers on the paper (which is why I'm so glad Crayola products are washable.)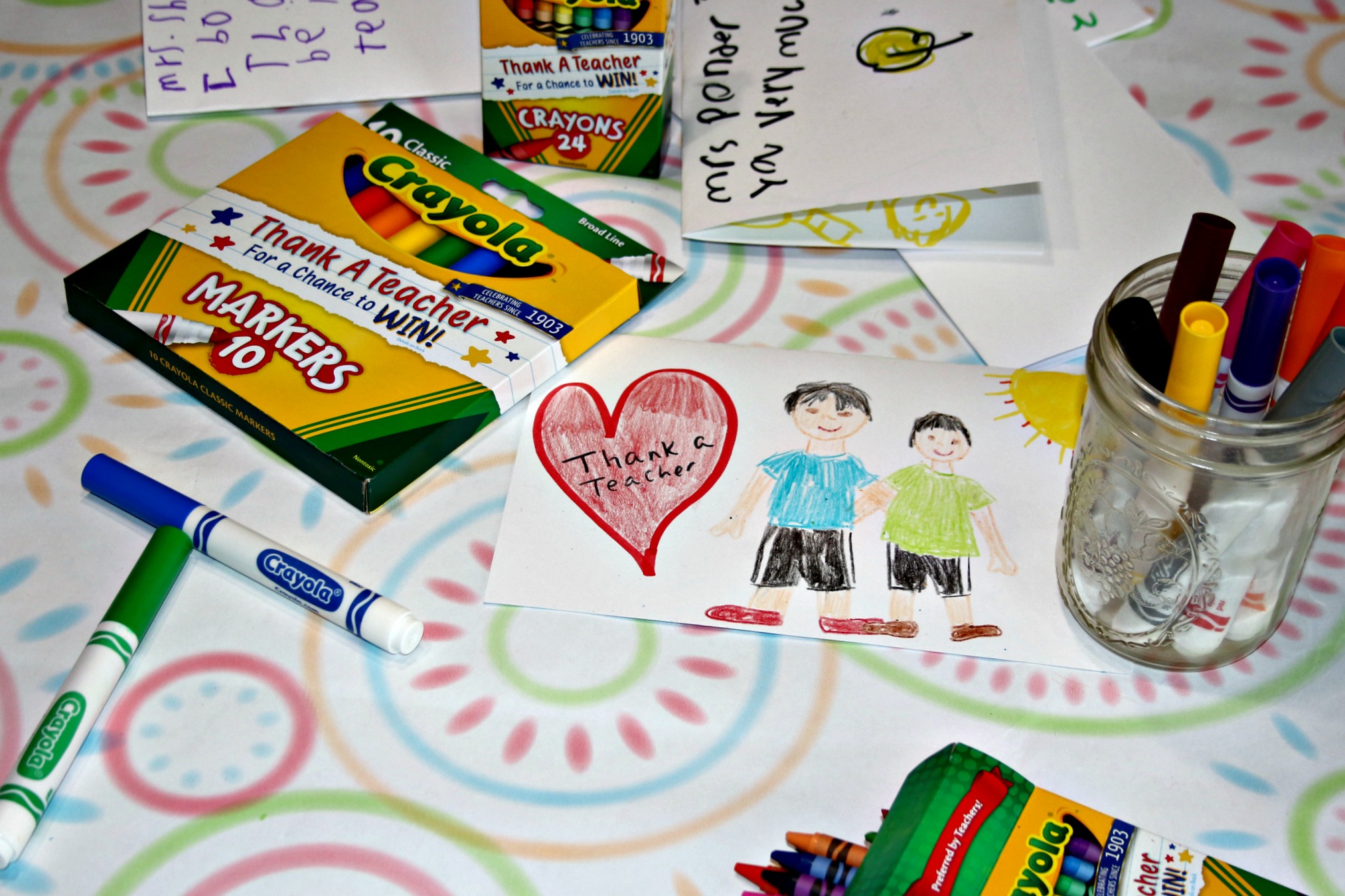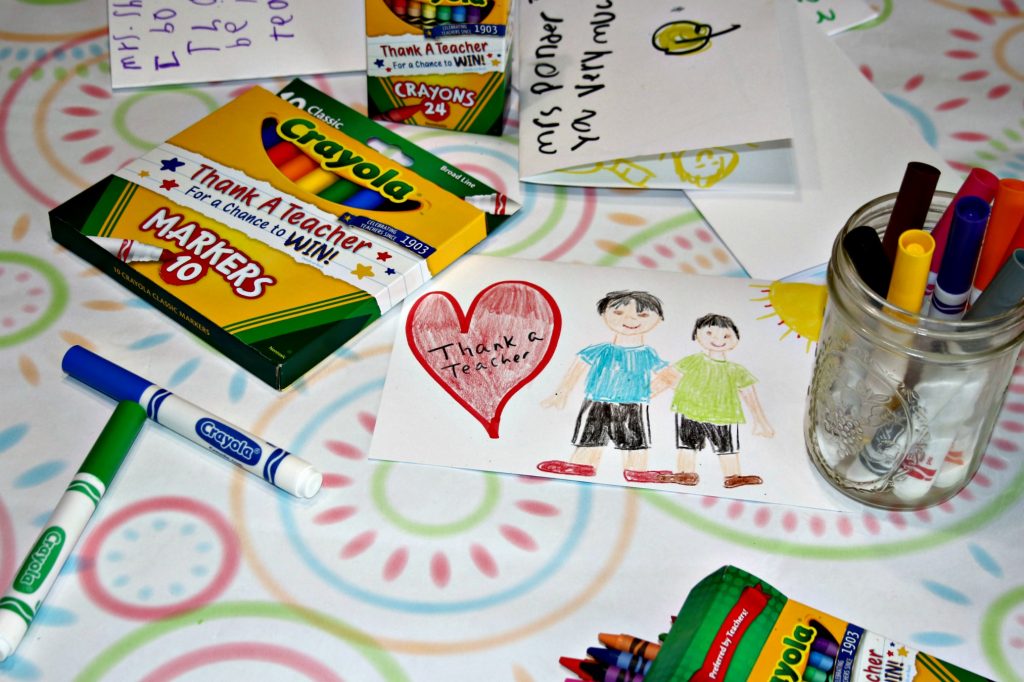 I might not be ready for back to school but getting creative and doing something that doesn't involve being glued to a screen with my kids is a great way to enjoy summer.
Don't forget to enter the contest!
You might also like:
Ultimate list of easy weeknight meals
45 pork tenderloin recipes that will save dinner time