Fun Looks for Fall and Winter Travel
I love traveling and I do a lot of it. I've gotten pretty good at packing and selecting the best, easiest, most comfortable clothes to take with me, wherever I might be going. Once upon a time, I was that person who took two checked bags (two full checked bags) plus a carry-on for a week-long trip. Frequent traveling has caused me to pare it down a LOT. I travel with one carry on bag and one backpack, no matter where I'm going or for how long. If it doesn't fit in this one bag, then I force myself to re-evaluate whether or not I really need to take it, and the answer has always been no. Today, I'm excited to share some fun looks for fall and winter travel. These clothes are easy to pack, easy to care for, flexible and stylish. They've been my go-to fall and winter travel staples and things I've worn a LOT here on the home front.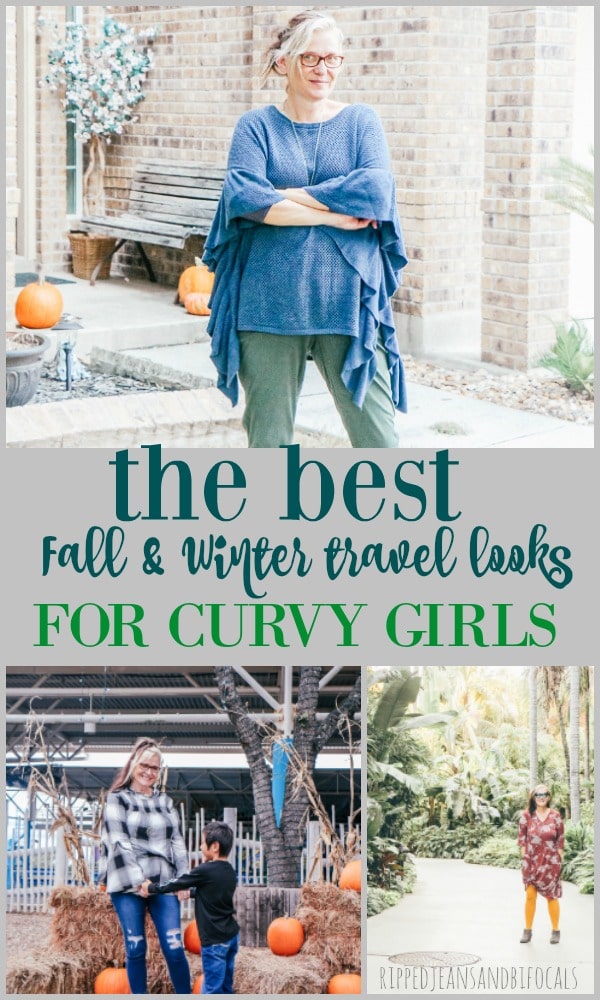 I was gifted clothing and accessory items from Lane Bryant and Catherine's. All opinions are mine.
Plaid smocked yoke bell sleeved top from Lane Bryant
This top comes in black and white plaid and a maroon plaid. I've got it in black. I am a big fan of the bell-sleeved look but I've never bought anything with bell sleeves because I thought the sleeves would be impractical. I mean…who wants sleeves that drag in your pasta sauce?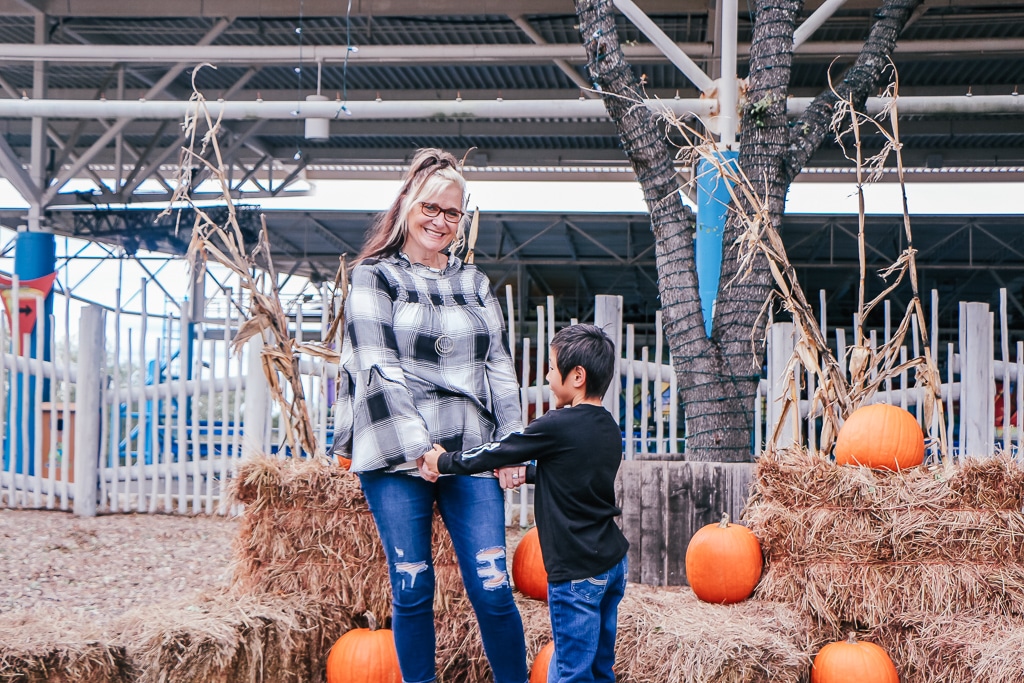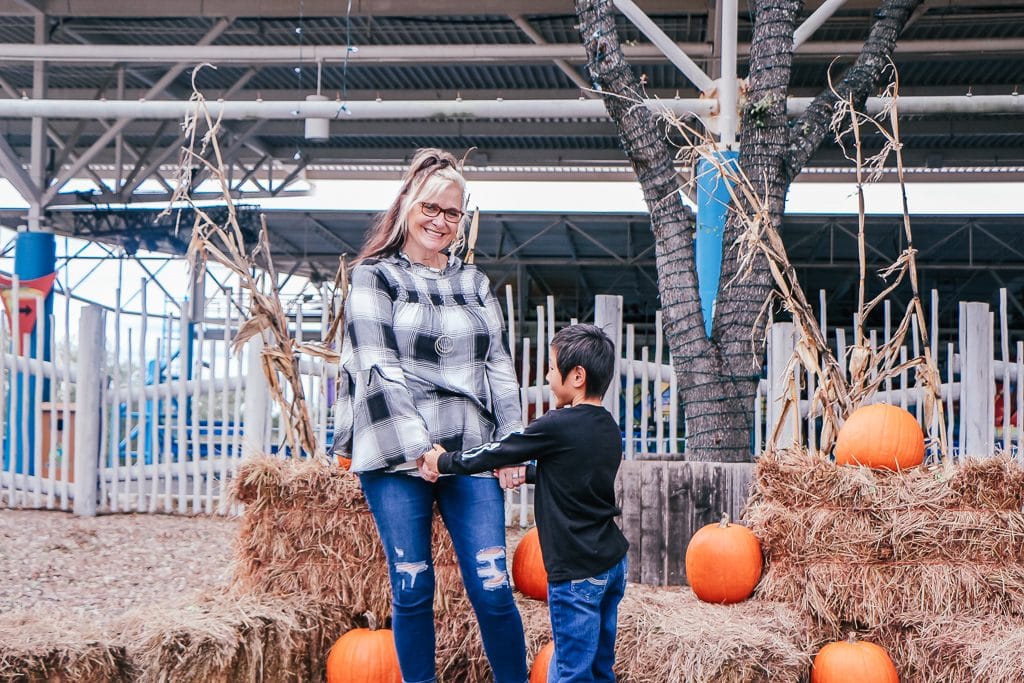 This top doesn't do that. I've worn it out to dinner a couple of times…even once to a buffet where I had to fill not only my plate but my two kids' plates. The pattern is great for fall and winter…because who doesn't love cozy plaid…but it's nice and light so you can wear it as a first layer or in a warmer climate, like where I live. I love fall pieces that aren't heavy and this has become my favorite shirt. Plus, it's long enough to wear with leggings because it covers your behind.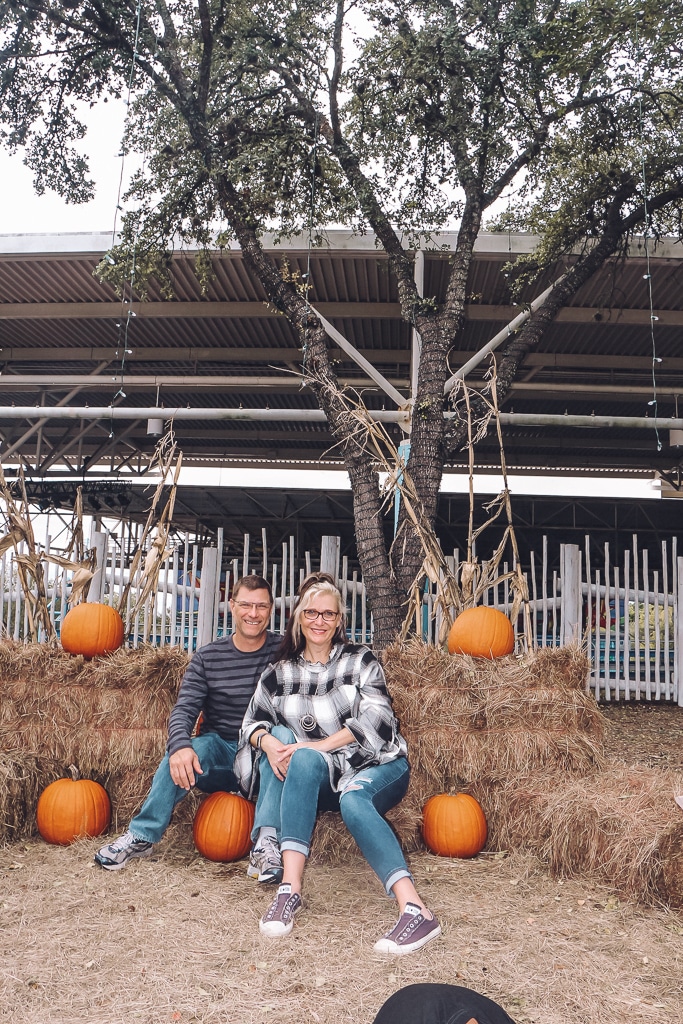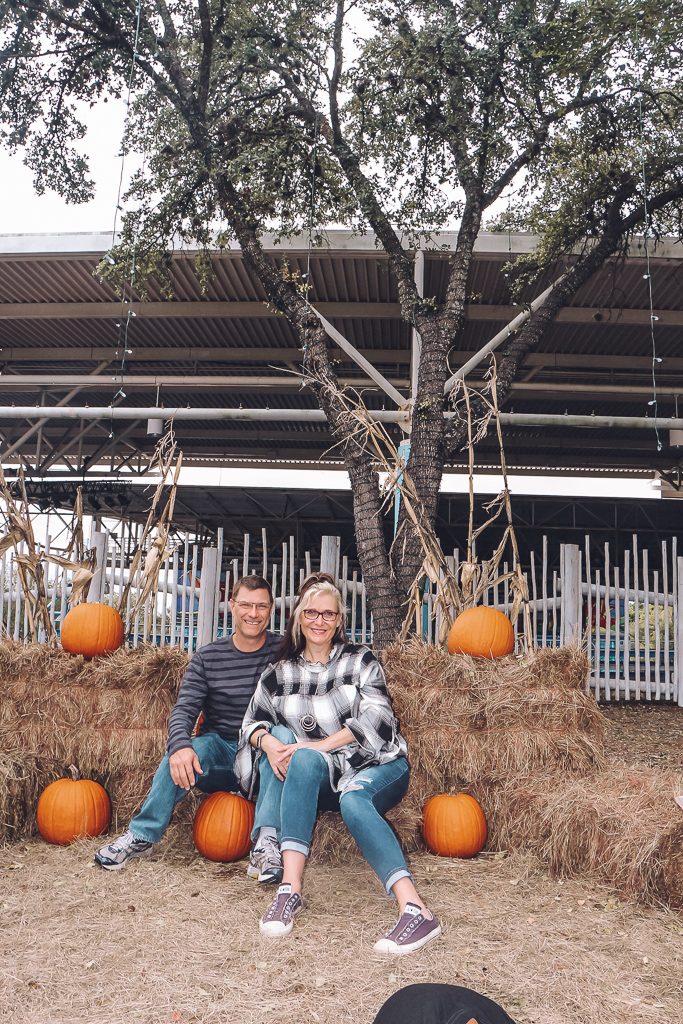 Paisley A-Line Midi Dress with Pockets from Catherine's
"It was a great dress but I didn't love the pockets" said no one ever. If I love a dress that doesn't have pockets, I have to think twice about whether I really want it. This dress is the absolute perfect travel dress. It's light and it does not wrinkle. You could literally roll it up in a ball and shove it inside one of your shoes (ask me how I know this) and it will look great when you get to where you're going.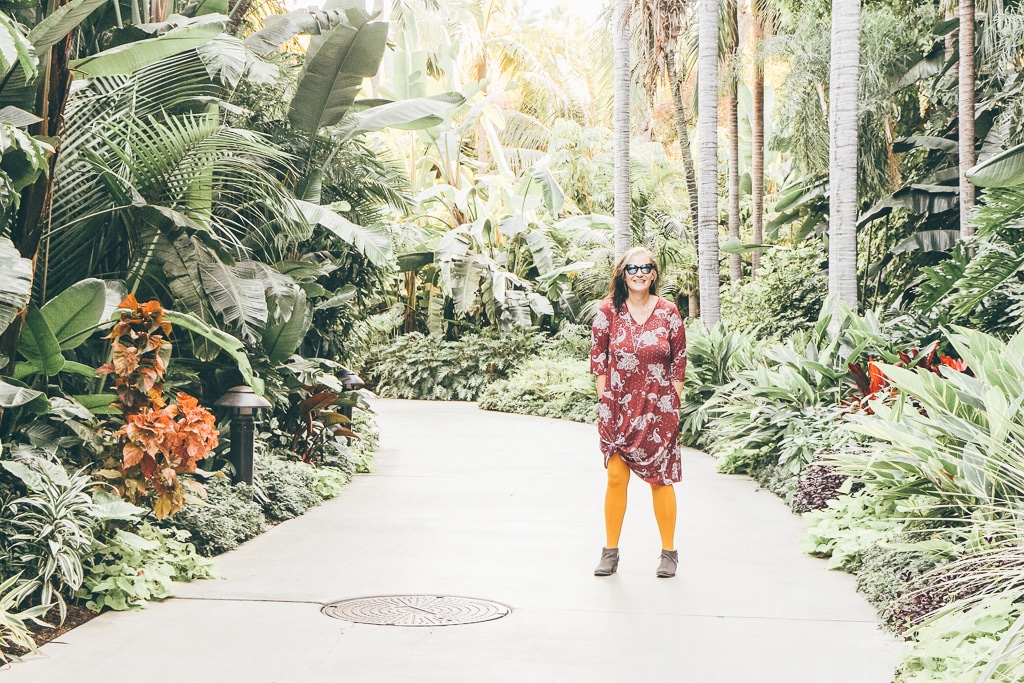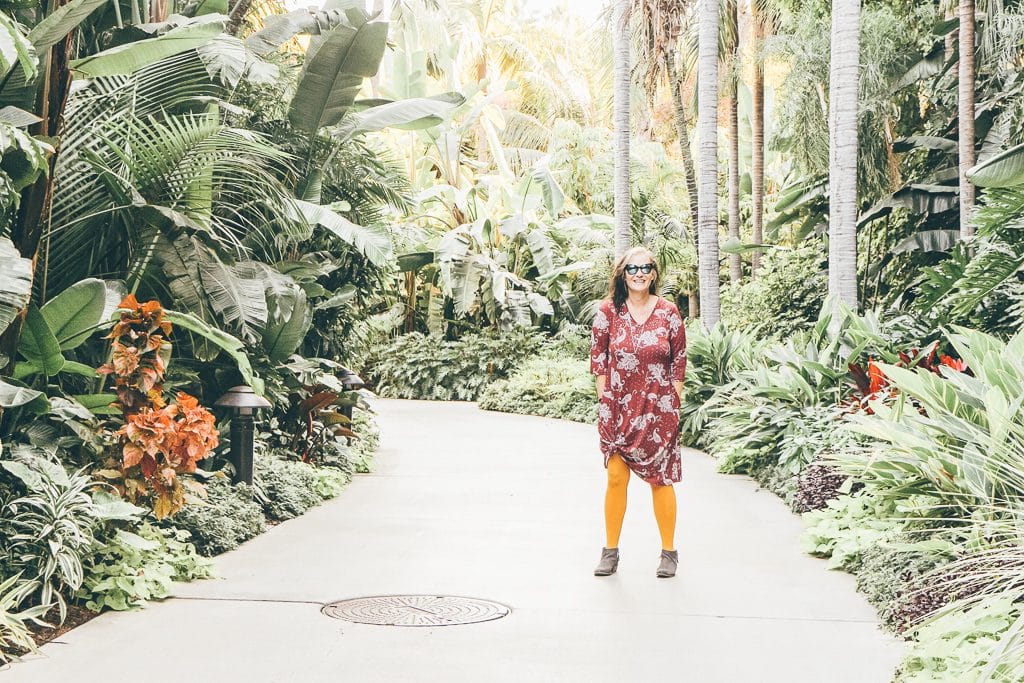 In the picture above, I've paired it with tights and booties and knotted one side of the hemline, just for fun. It's hard to see but the dress has some sparkly detail on it, so if you want to dress it up, you could throw on some sparkling sandals and a shiny evening bag and be ready for a night on the town. Although not its intended use, I have actually used this dress as a bathing suit cover up. It's so light, easy to pack and easy to throw on over a swimsuit that I just couldn't resist throwing this one on poolside.
The best airplane outfit ever from Catherine's
The majority of the flights I've taken this year have left before 6:00 a.m., which means getting up in the middle of the night to go to the airport. While its really super tempting to just sleep in sweats and call it good, I usually have to look at least somewhat put together when I get where I'm going.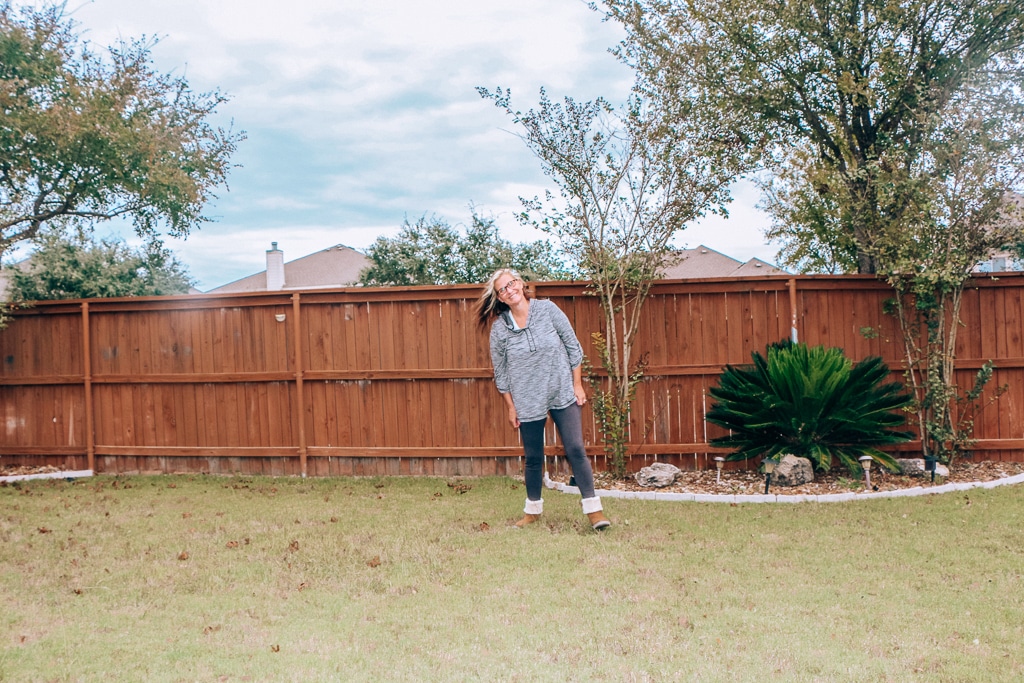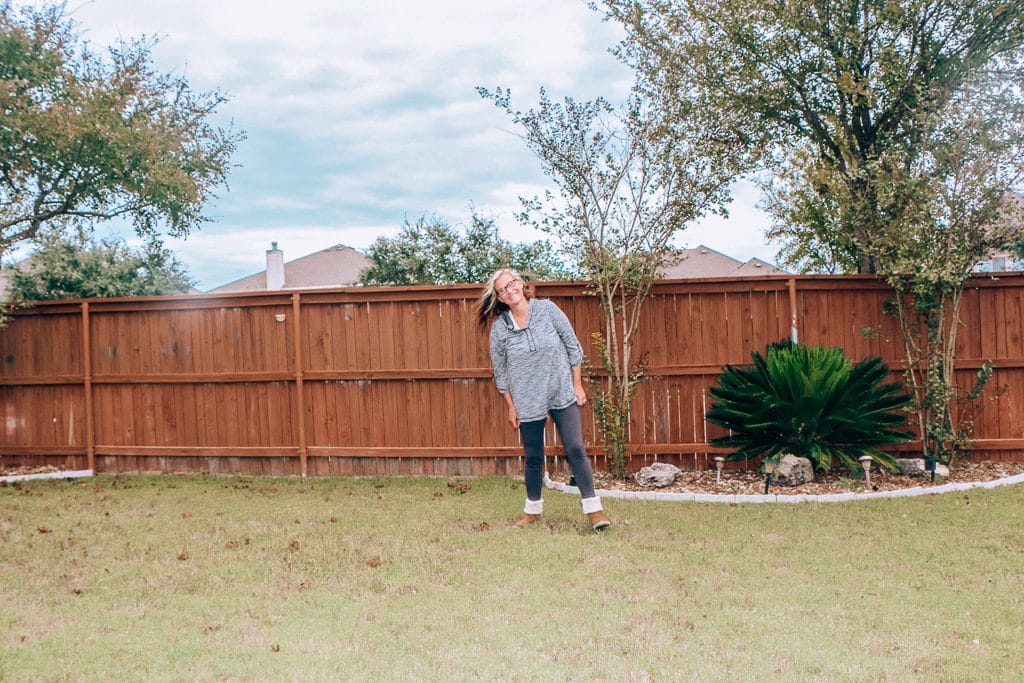 This soft active legging and French Terry pullover make THE BEST travel outfit ever and would work well even in the summer, with a tank or tee underneath because I'm always cold on the plane, aren't you? These leggings are sturdy with a really nice, wide waistband. I hate a thin legging and this is nice, thick fabric without feeling too bulky. The pullover is cute (also comes in purple) and manages to be comfy and loose without being shapeless. This is also my go-to mom outfit during the fall…I won't tell you how many times I've worn it, but enough to make the other moms at school pickup wonder if I change my clothes…which I do. These pieces are very easy care, and of course, are so easy to travel with because they are wrinkle free.
Ruffle Poncho Sweater
I love this sweater…it's perfect for fall and winter travel because it is so versatile and because you can wear it with absolutely everything. Jeans, skirts, a little black dress, pajamas. Not kidding on that last one, I wear it over my nightgown when the hotel room gets chilly because who has room in their suitcase for a bathrobe?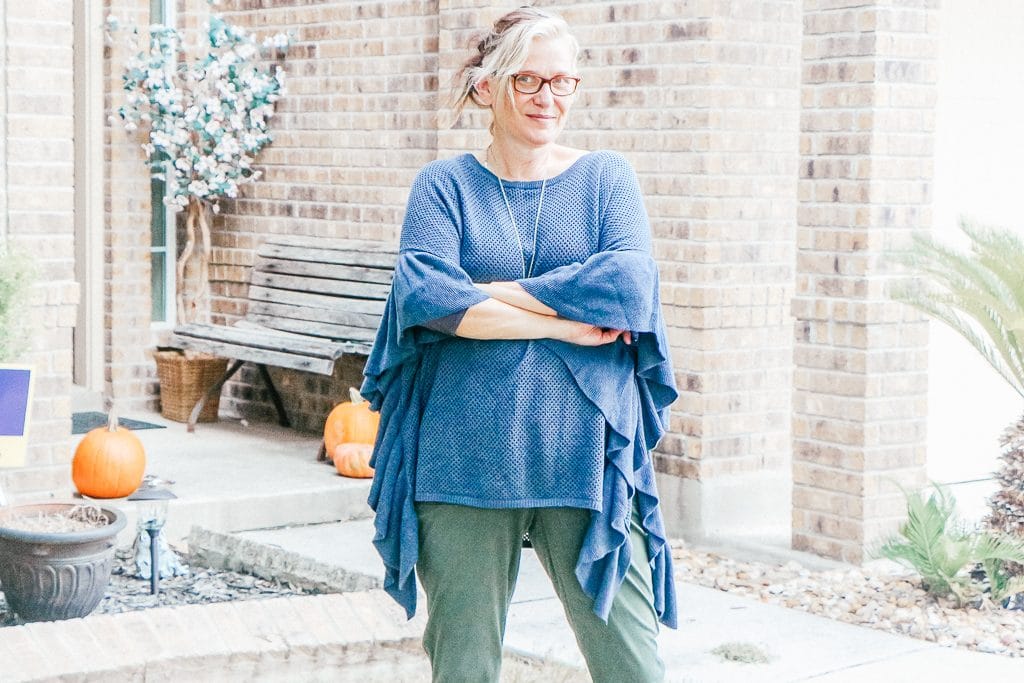 This ruffle poncho sweater also comes in a delicious pink that reminds me of cotton candy. This fits between a size 14 and a size 20. I'm between a 14 and a 16 right now and it's plenty roomy without being shapeless.  I've paired it here with the Lane Bryant utility skinny pant in forest night. I love the green as a neutral (also comes in deep eggplant) and although I'm a fan of this pant dressed down, you can easily dress it up with strappy shoes and a fancier top or sweater. This pant is soft and comfy but I think it runs a bit small…either that or I've been eating way too many cookies. I do love a plus-size skinny pant that manages to have some shape and this one doesn't disappoint.
If you are a plus size or curvy girl, I encourage you to check out Lane Bryant and Catherine's for some awesome plus size fashion. I'm absolutely crazy about these fall and winter pieces but they've got some awesome finds for whatever season we are in. Whether you're looking for travel clothes, casual clothes or something more upscale, these sites and their brick and mortar stores have some fun fashion that feels good.
And don't forget the accessories!
This 2-tone nested circle necklace has been my go-to piece to pack in my suitcase.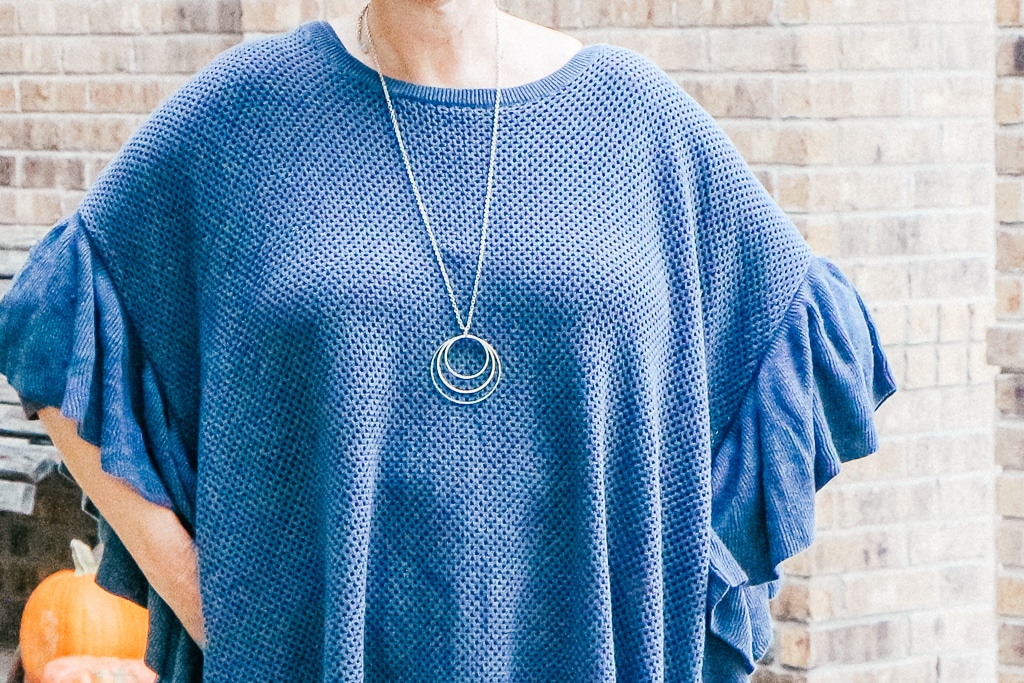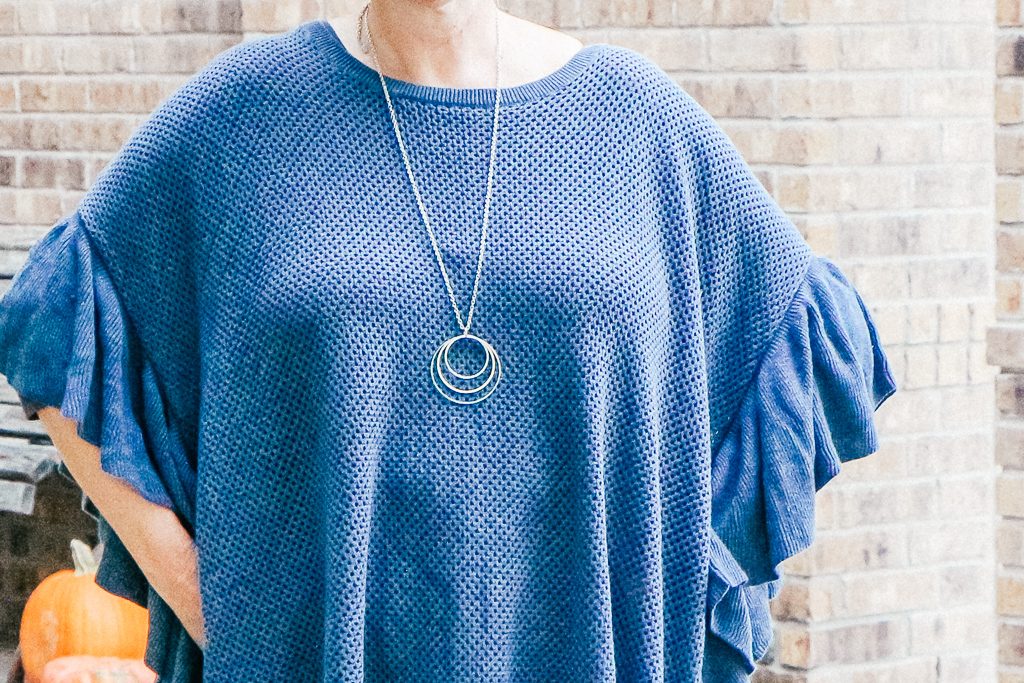 I love accessories since I tend to choose very basic clothes in pretty plain colors…the paisley dress is pretty far outside of my normal comfort zone…but when you're traveling, accessories tend to weigh you down or bulk up your suitcase. I love a simple piece that looks good with everything and this necklace is it. It's two-tone so I can wear it with gold or silver earrings and it's casual enough to throw on with jeans and a tee and smart enough to pair with a cocktail dress.
Looking for more ideas for travel clothes (or work clothes or just because clothes)? Check out Lane Bryant and Catherine's for more fashion inspiration. These are the clothes I'm traveling in and living in this fall and they make me feel good about myself.