How to have a fun, fall family nature walk
#advertisement I received compensation from Dr. Scholl's® to write this post. All opinions are entirely my own. #CustomFitRelief #DrScholls
This is the time of year when people are making fall, family bucket lists and crossing things off. I live in San Antonio and fall feels a lot like summer. While we're not yet enjoying sweater weather or fall foliage, we are embracing fall.
Despite temperatures in the high eighties (yes, really!) we are having fun with our fall bucket list. One of our picks was to "go on a fall nature walk."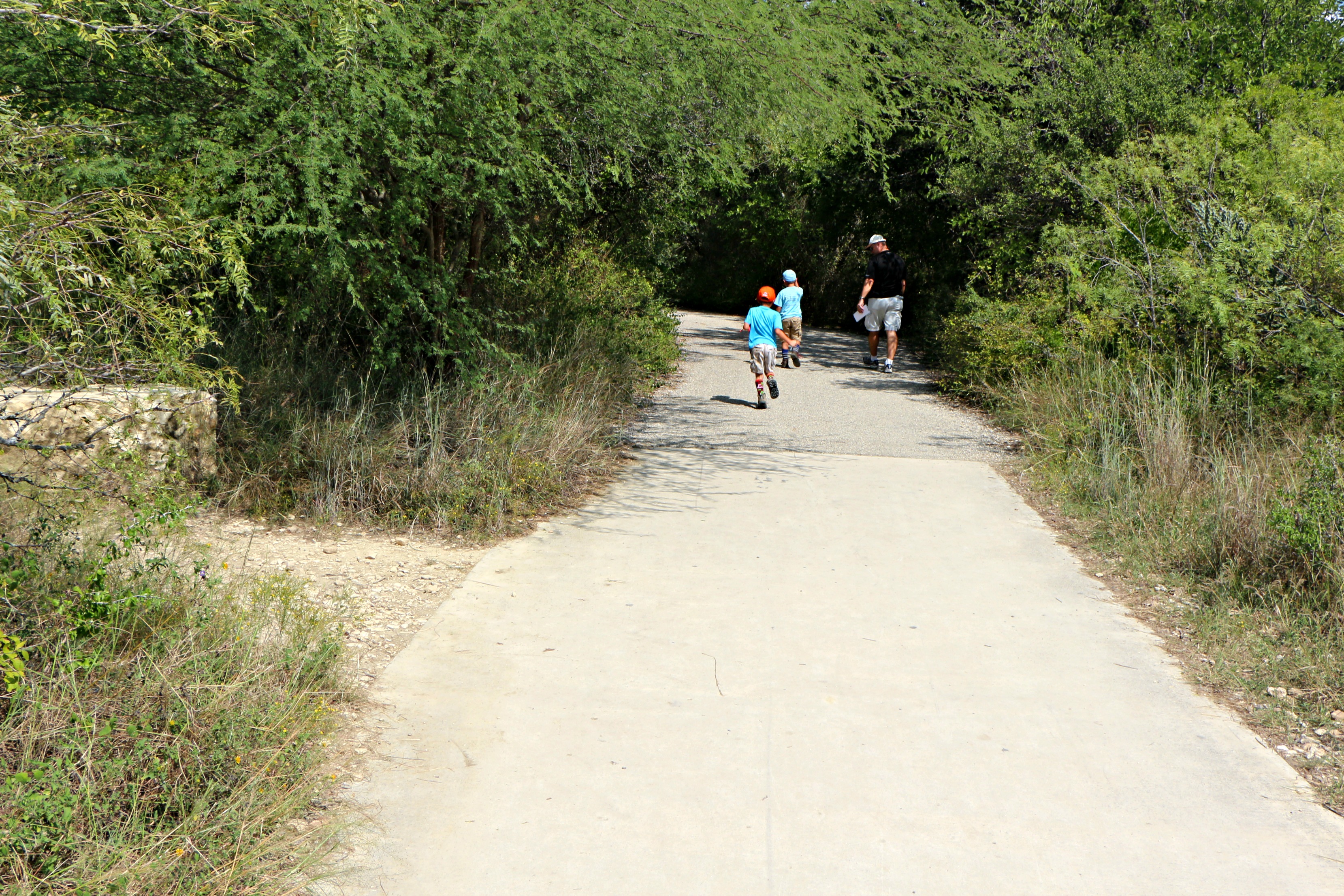 We got tired of waiting for the temperatures to dip, so we set out on a humid and sunny afternoon. We've lived in San Antonio for more than three years and we've been driving by Comanche Park in Northeast San Antonio for three years. We always say "we should stop there and check it out." Finally, we did!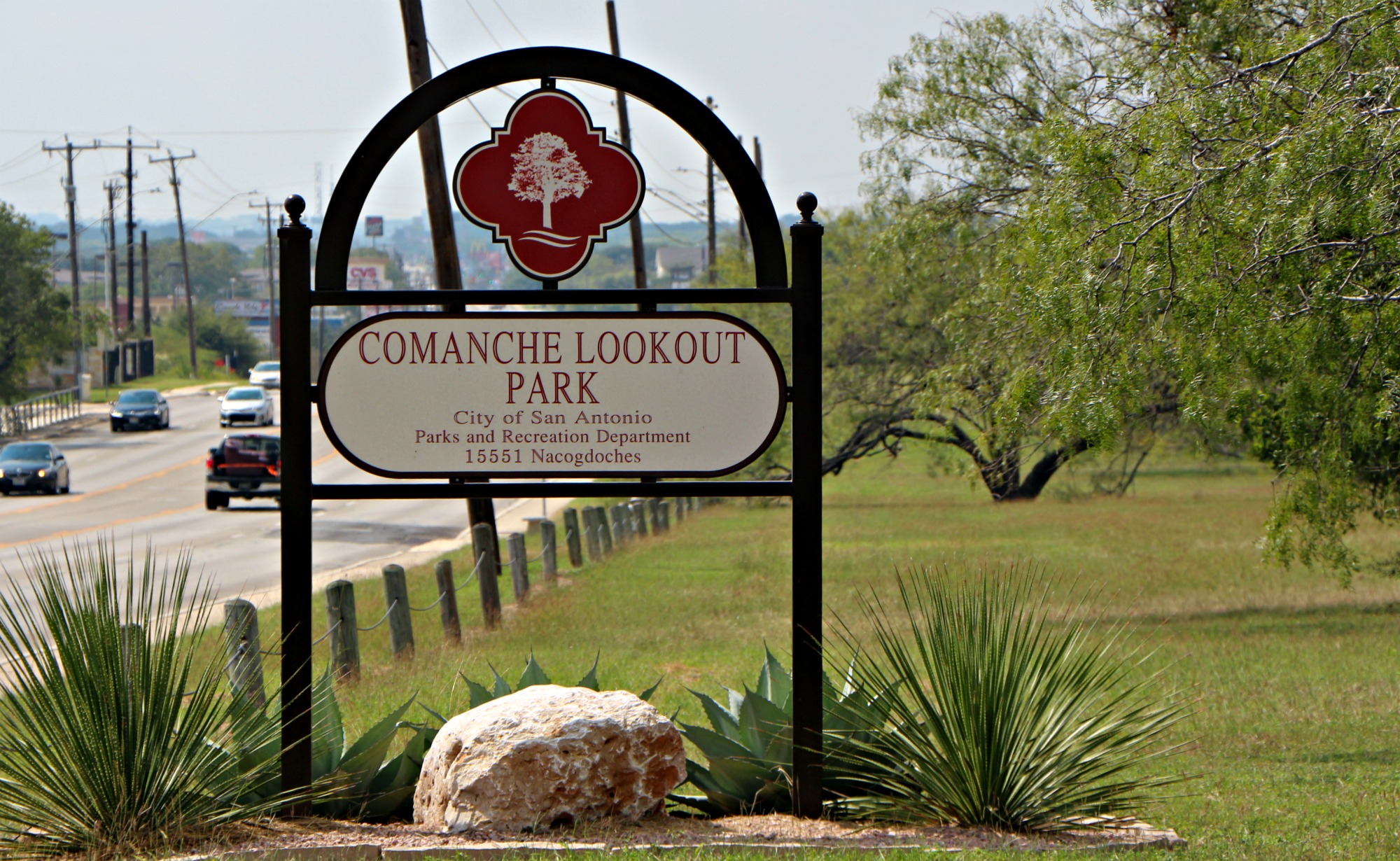 We had a great time and I'm sharing our tips for how to have a fun, fall family nature walk:
1. Pick an easy path
If you want to have a fun, fall family nature walk, pick an easy path. Comanche Park has easy, family friendly, paved walking paths.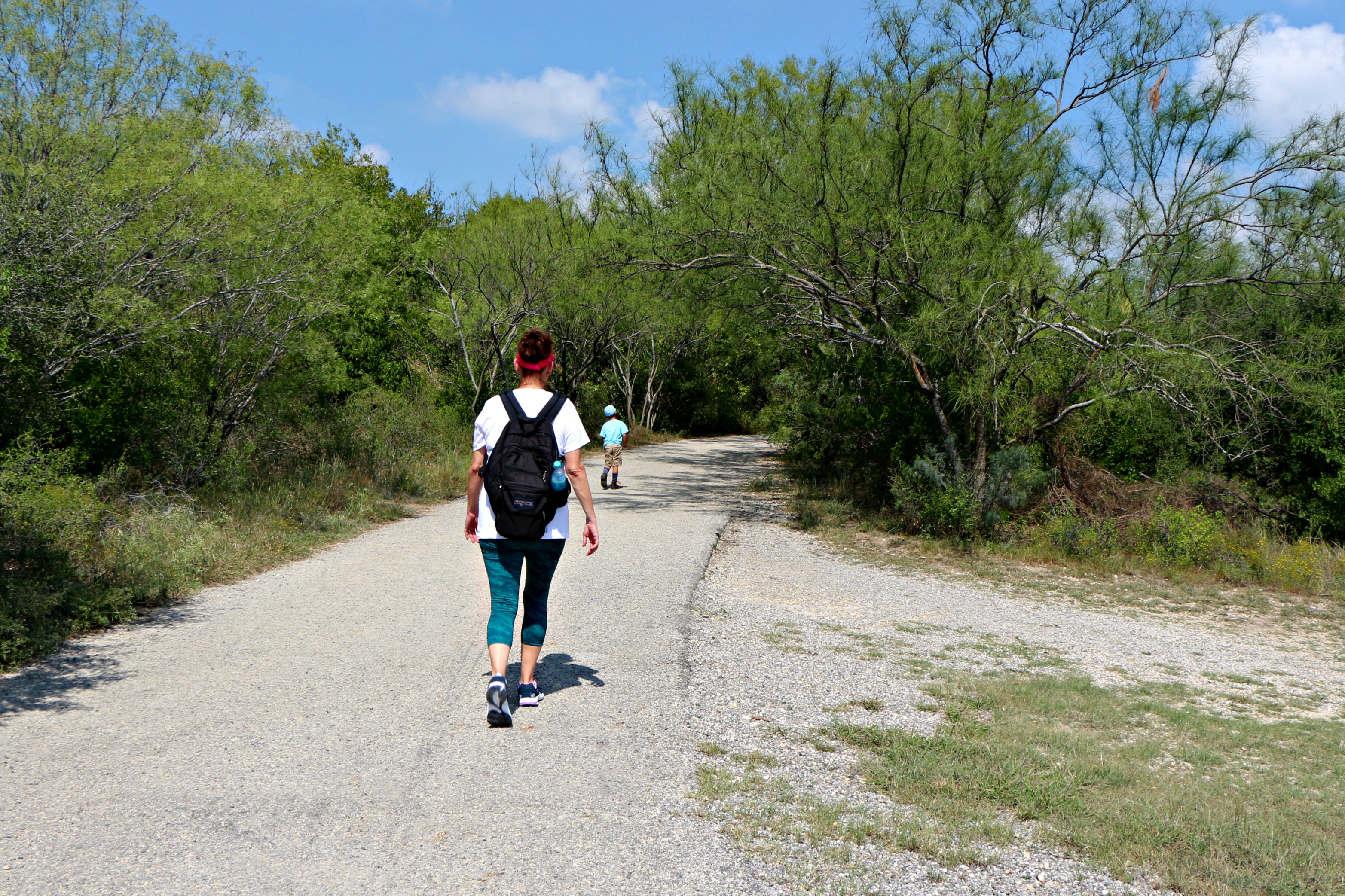 We had a great day out as a family. We got to see lots of local flora and fauna and our walk wasn't too strenuous.
2. Take care of your feet
I don't experience physical discomfort while engaging in everyday activities but my feet hurt a lot. I also experience some normal back pain that comes with being an active adult in my age group. Yes, I said "in my age group." My husband and I are in our early fifties (eek!) and we are raising two seven-year-old boys. We make an effort to be very active with our kids, but sometimes, we feel every bit of our ages!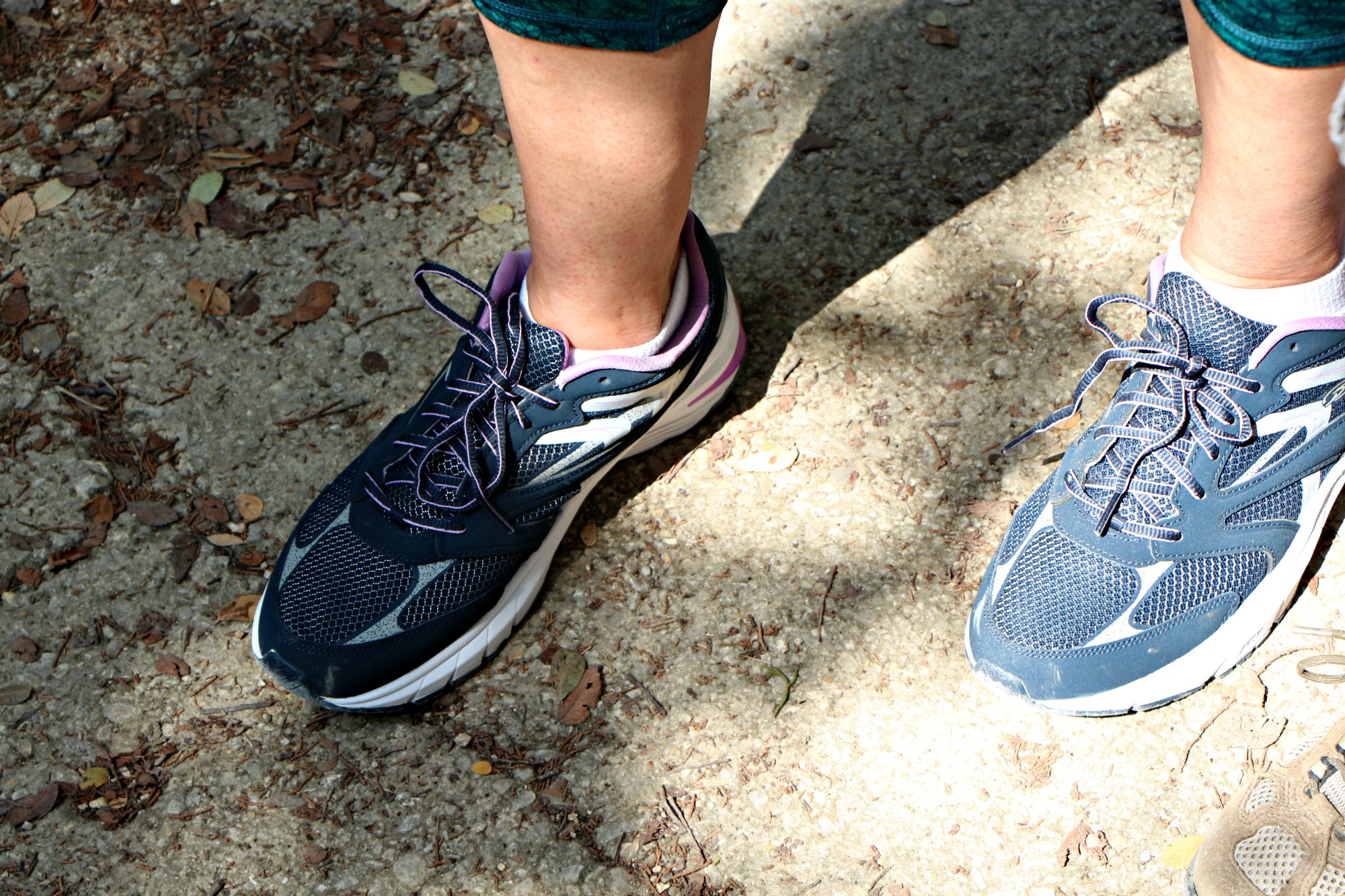 As an active mom-on-the go, I've found that I can reduce discomfort while staying active this fall with Dr. Scholls® Custom Fit® Orthotics.
I experience occasional lower back pain that goes with the territory of being "my age" and being a mom.  Dr. Scholl's® Custom Fit® Orthotics provides immediate and all day relief for your foot, knee, or lower back pain from being on your feet. They offer custom support and cushioning you need to disperse your foot pressure and reduce the pain-inducing stress on your knees or lower back. It's really made a difference for me and it's easy to get the right fit for YOU.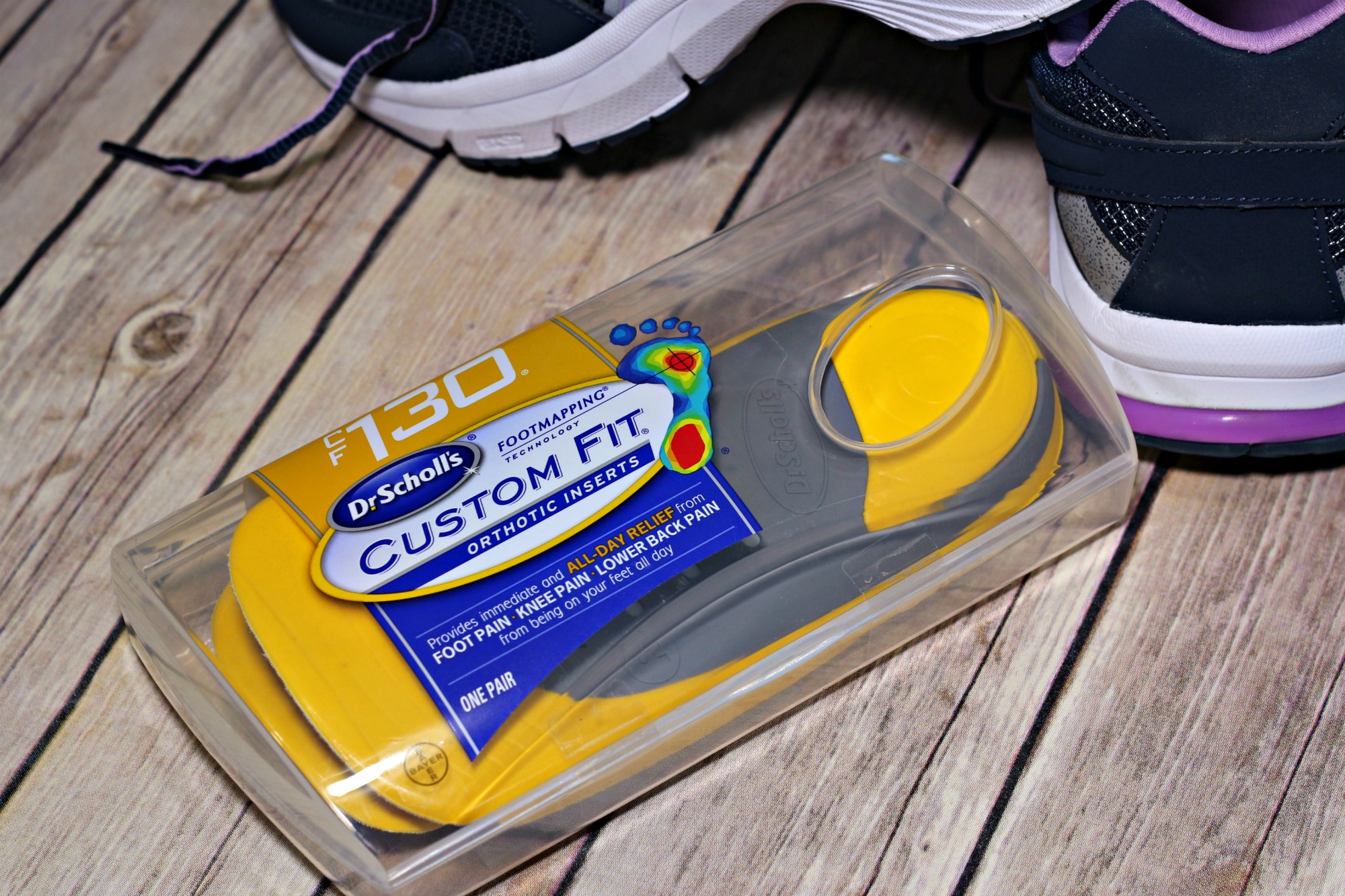 To find what Custom Fit® Orthotics are right for you, Find a Custom Fit® Kiosk near you and get the recommended insert for you in under 2 minutes.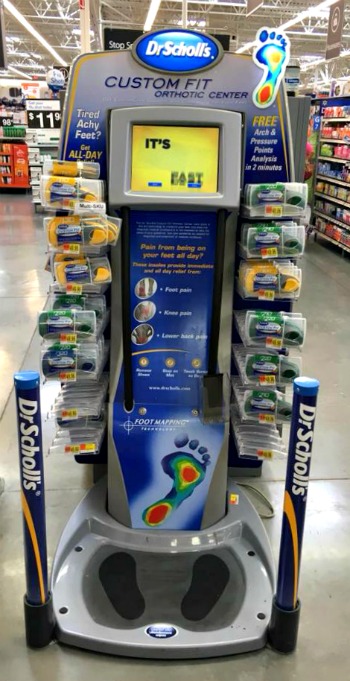 The Custom Fit® Orthotics display has 2,200 pressure sensors that analyze your feet and recommends the right Custom Fit® Orthotic for you.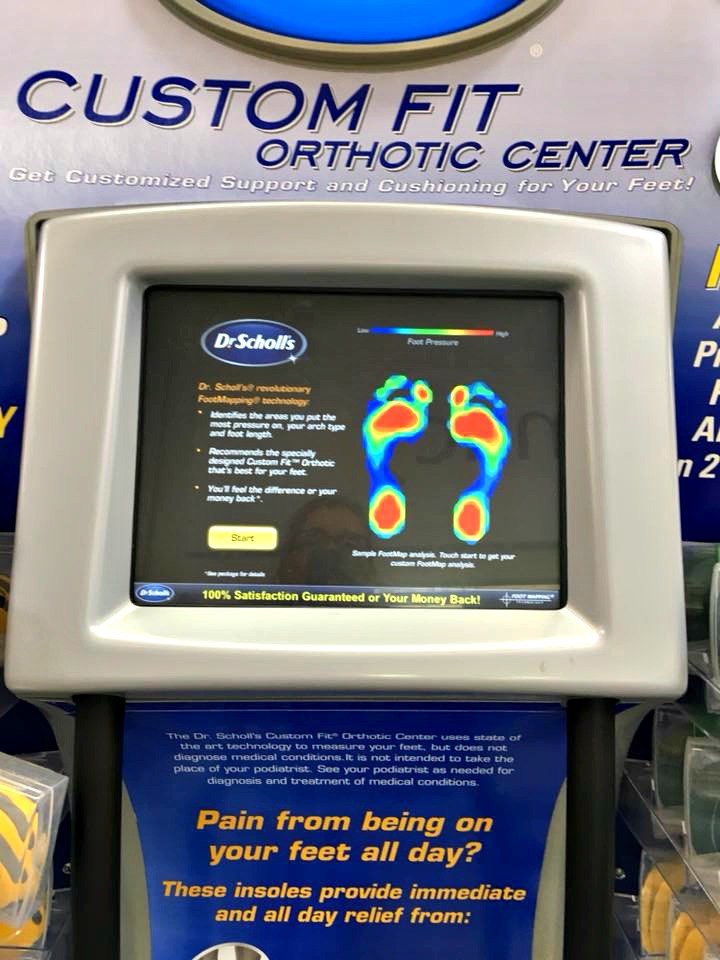 Seriously. This is SO EASY. Go to your local Walmart and kind the Custom Fit® Orthotics Kiosk. Follow the instructions on the screen.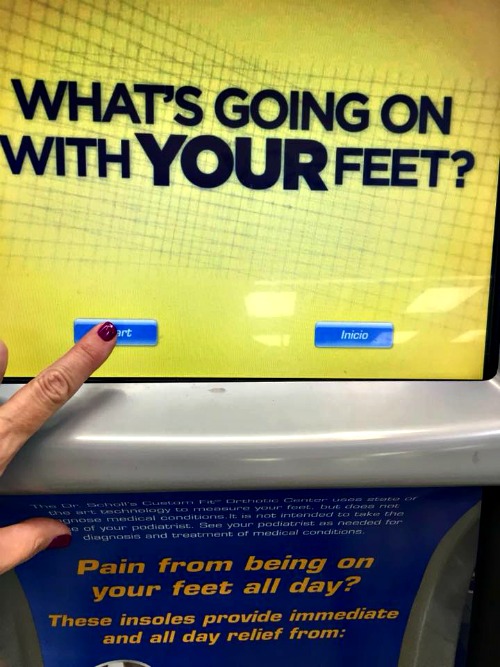 You remove your shoes and place your feet on the foot-shaped markers. Press start and go through the prompts. You'll be asked to lean into the screen and place an on-screen yellow ball into the middle of an on-screen target. Don't worry, no special coordination is required! The entire process takes two minutes and you'll come away with a recommendation for the right orthotic for you.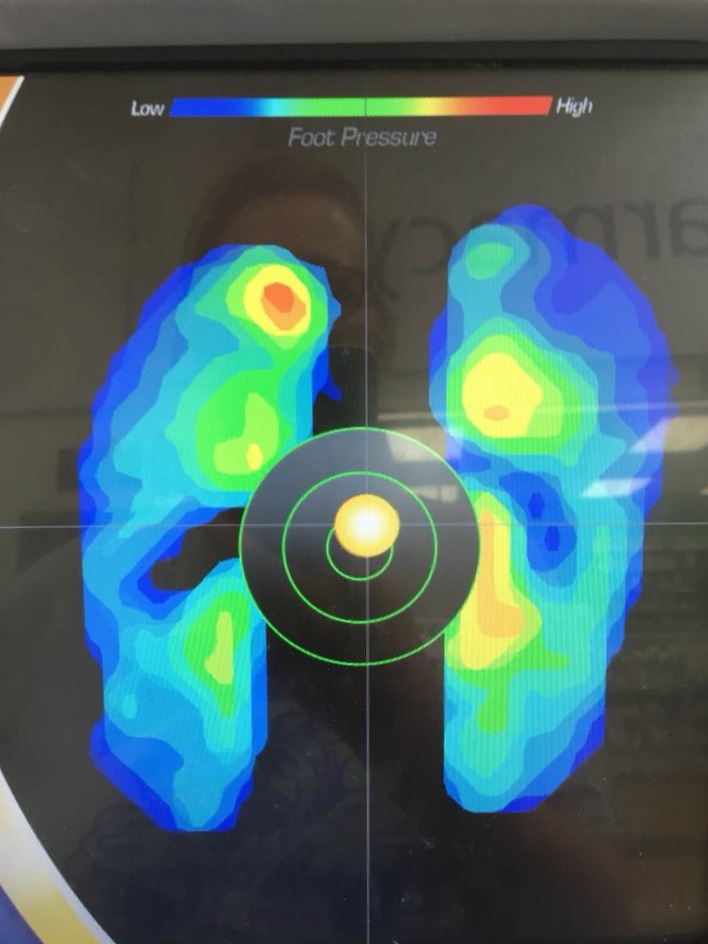 Try Custom Fit® Orthotics risk-free, with the Dr. Scholl's® Money Back Guarantee. Plus, save $10 on your purchase
Find a Custom Fit® Kiosk near you and get the recommended insert for you in under 2 minutes.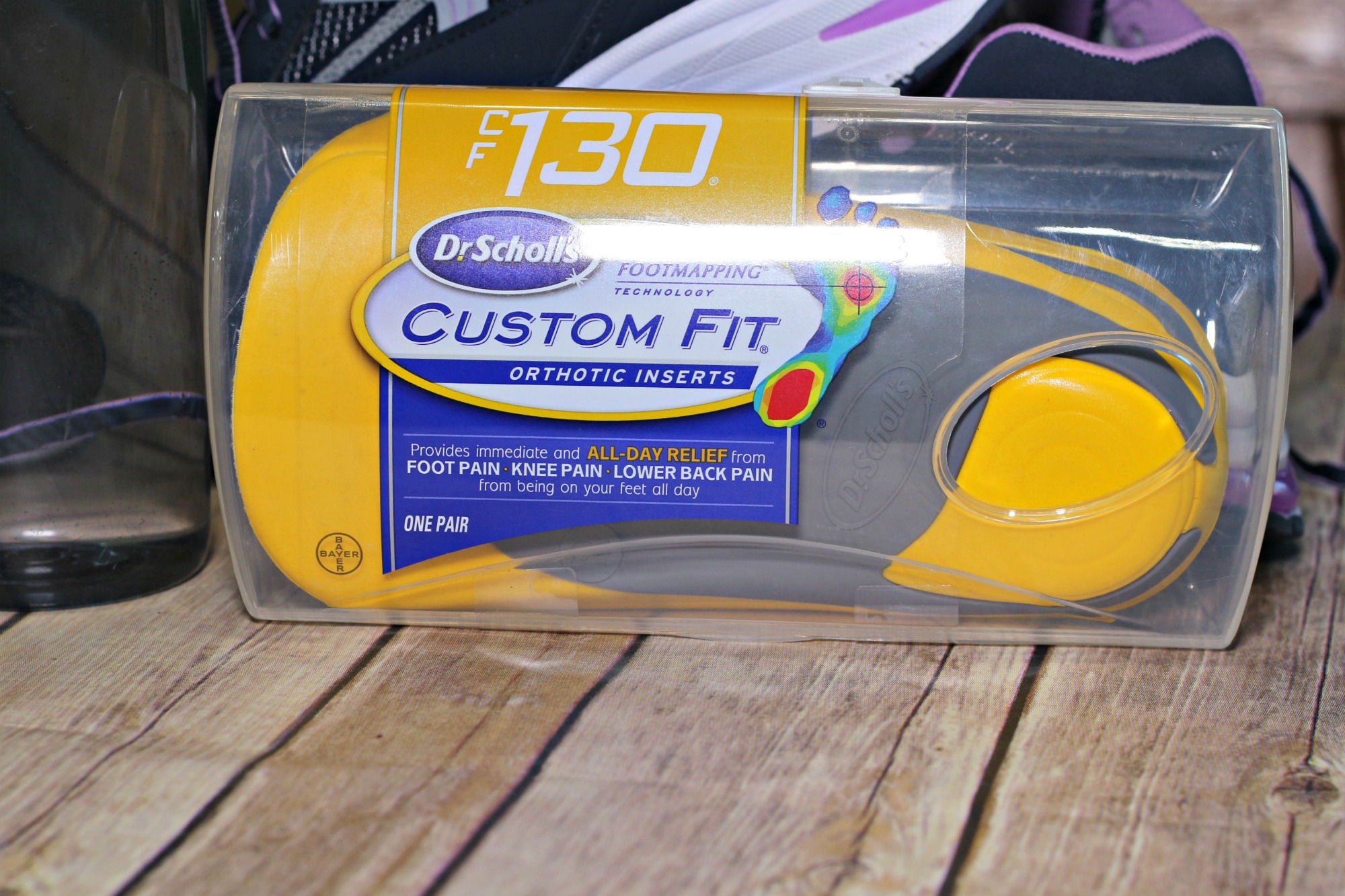 3. Dress in layers
Even if your temperatures are more fall-like than ours, dressing in layers is key. You might get warm while you're walking and the temperature might change throughout the day. You'll want to be able to take a layer off when you get too warm or add a layer if you feel like you're getting too chilly.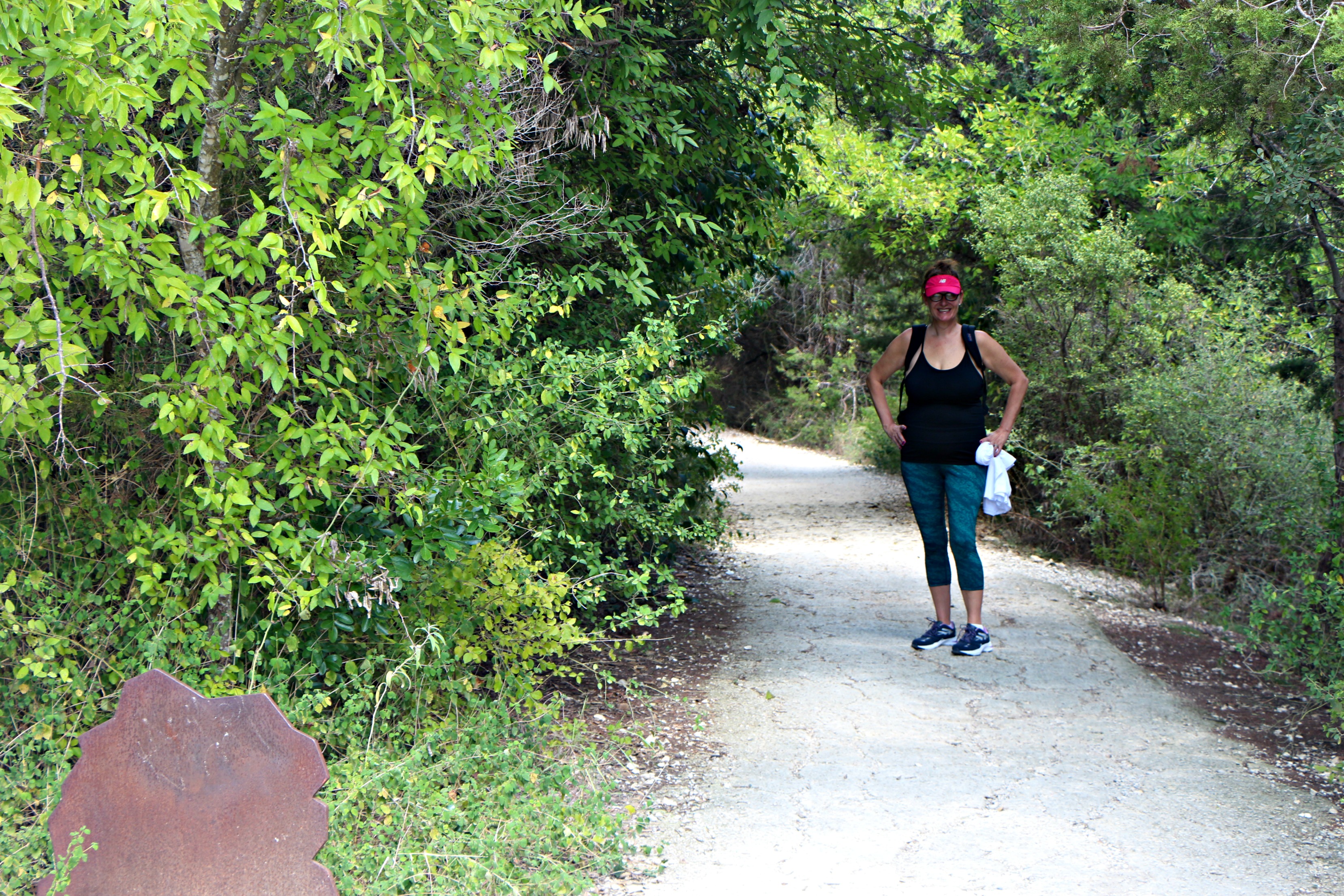 Sometimes, a fall morning can start out deceptively chilly. If you bundle up, you're going to be uncomfortable and sweaty by mid-day.
4. Hydrate
Cooler temperatures don't mean you don't need to drink your water. If you're outdoors and active, staying hydrated is always important.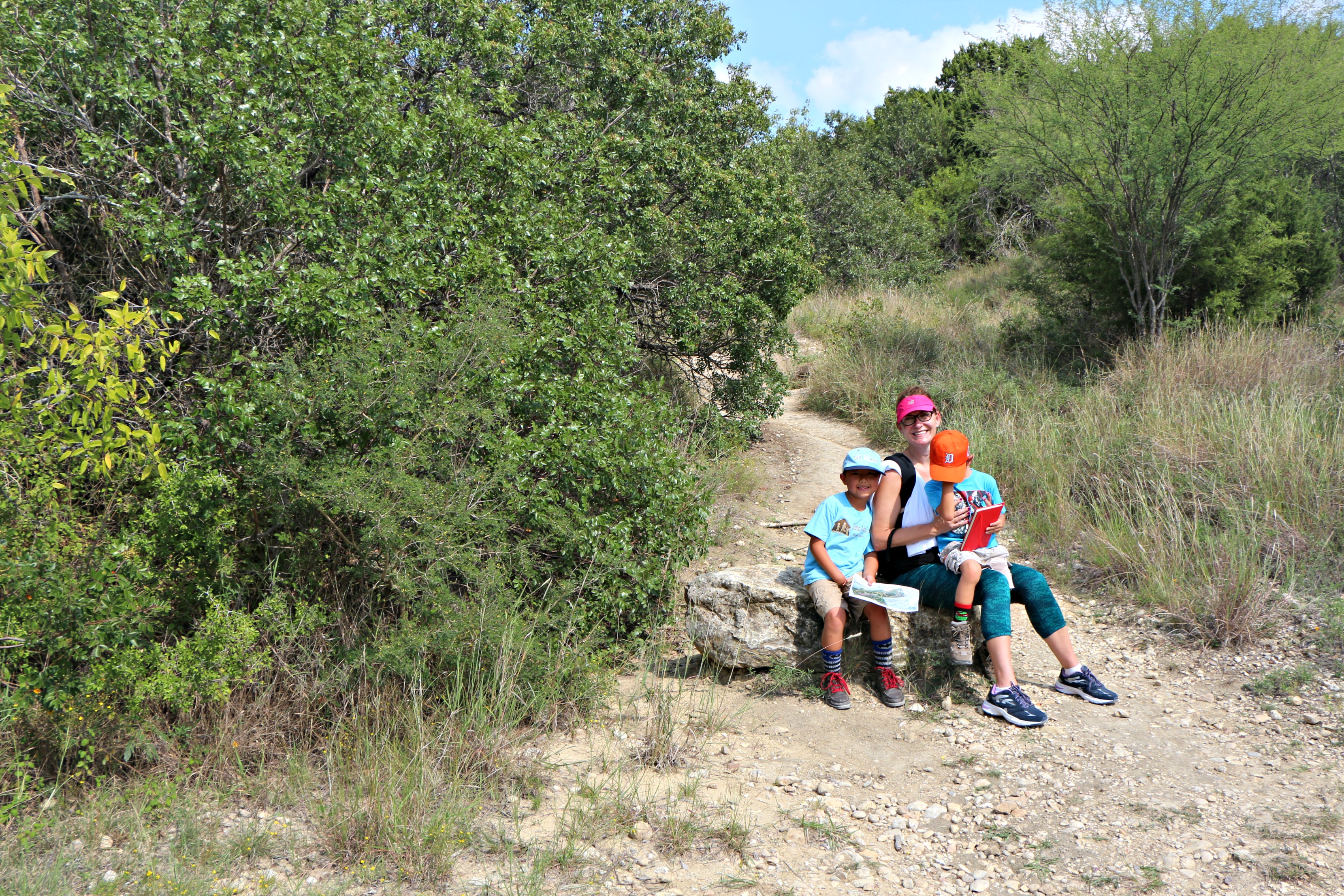 5. Make it Fun
I know, I think going on a fall family nature walk is fun all on its own. I like getting outdoors and getting my kids away from their electronics. However, staying active and soaking up some fall sunshine as a family doesn't always get my kids as excited as it does me – go figure!
I've found that giving our kids "jobs" to do when we're out walking adds some meaning to this family activity. On our most recent fall family nature walk in Comanche Park, we gave one of our boys the responsibility for being the map reader.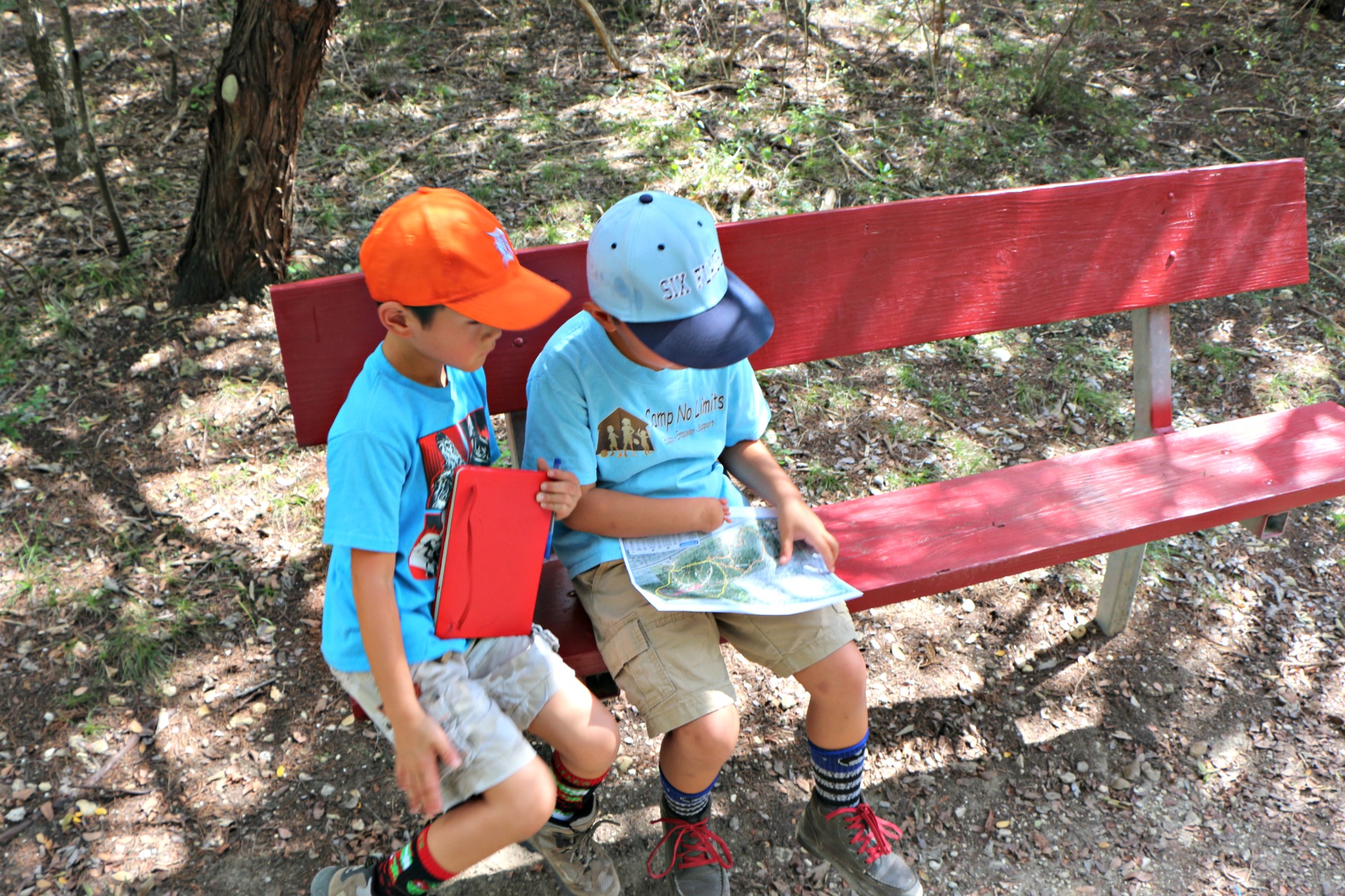 This not only gave him basic introduction to navigating skills, it also gave him the opportunity to practice his reading and leadership skills.
Our other son had the "job" of sketching the local flora and fauna. Before we left the house, we talked about what type of plants and trees we were likely to find in Texas during the fall.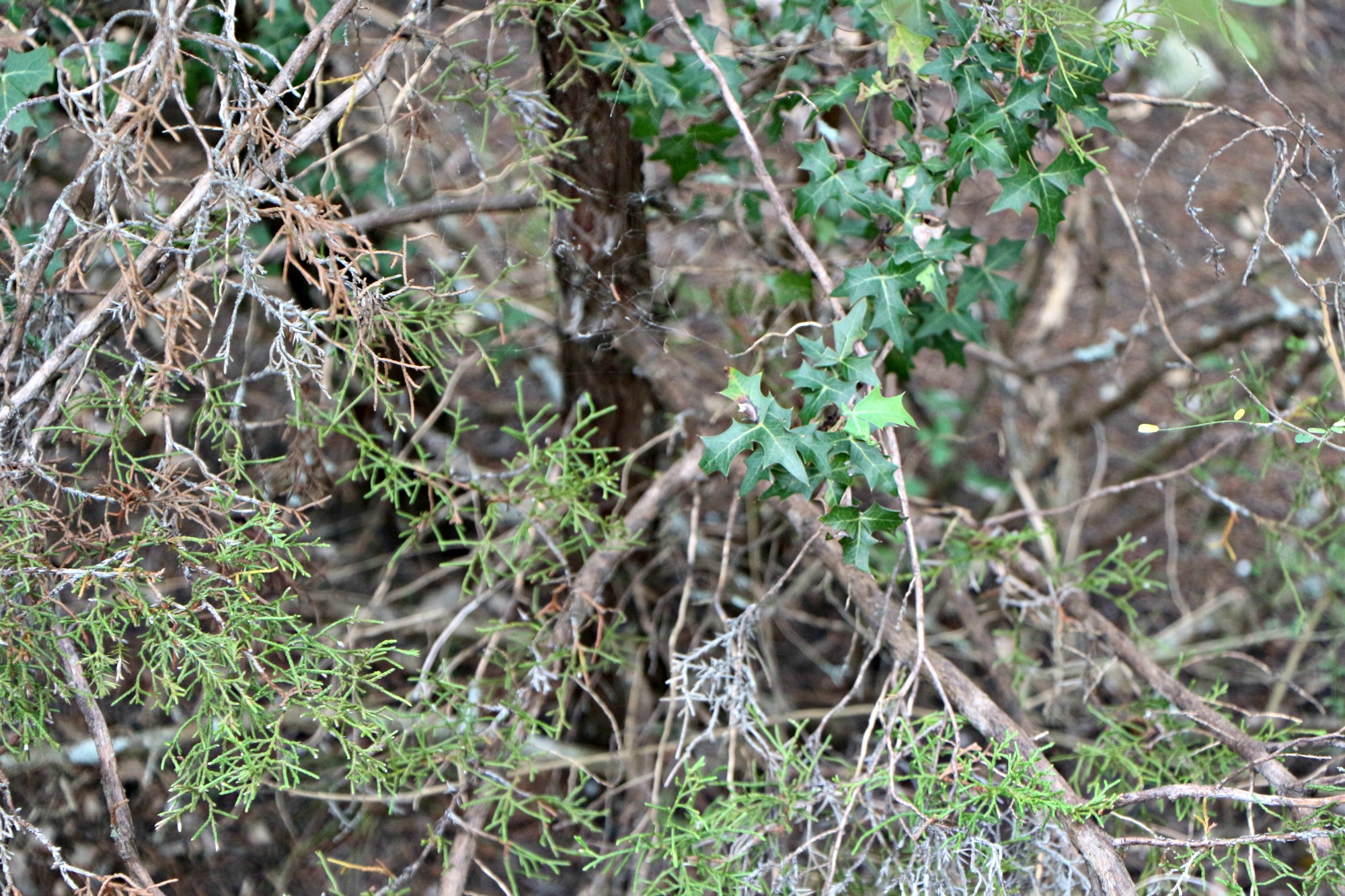 Giving our kids an active role in our family outing completely made it a success. Now, if only we could have some of that crisp fall weather people in other parts of the country are talking about!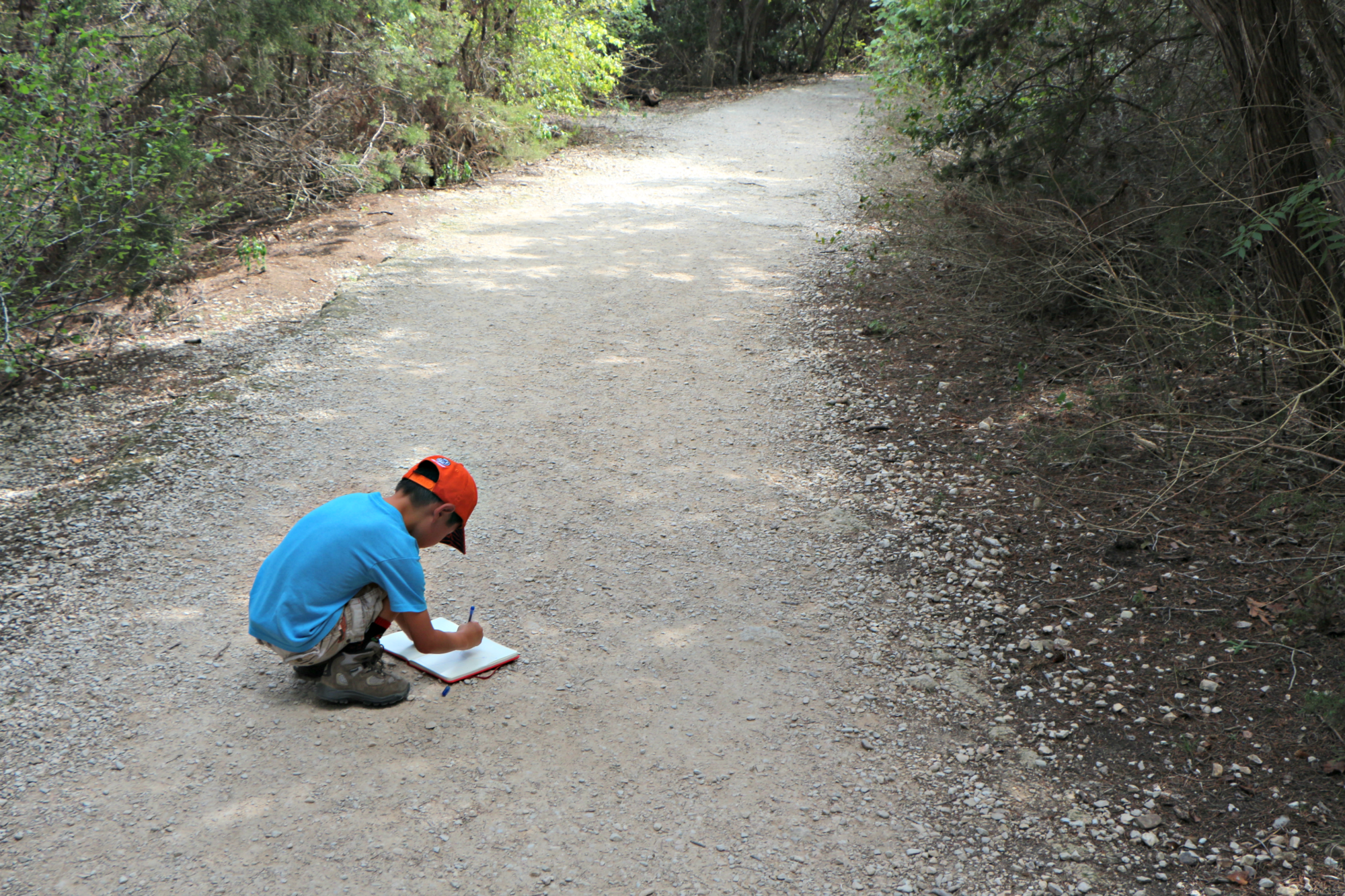 love being an active family and I love that I've found a product like Custom Fit® Orthotics that helps me to reduce any discomfort I might have when staying active this fall. Or, what passes for fall here in Texas!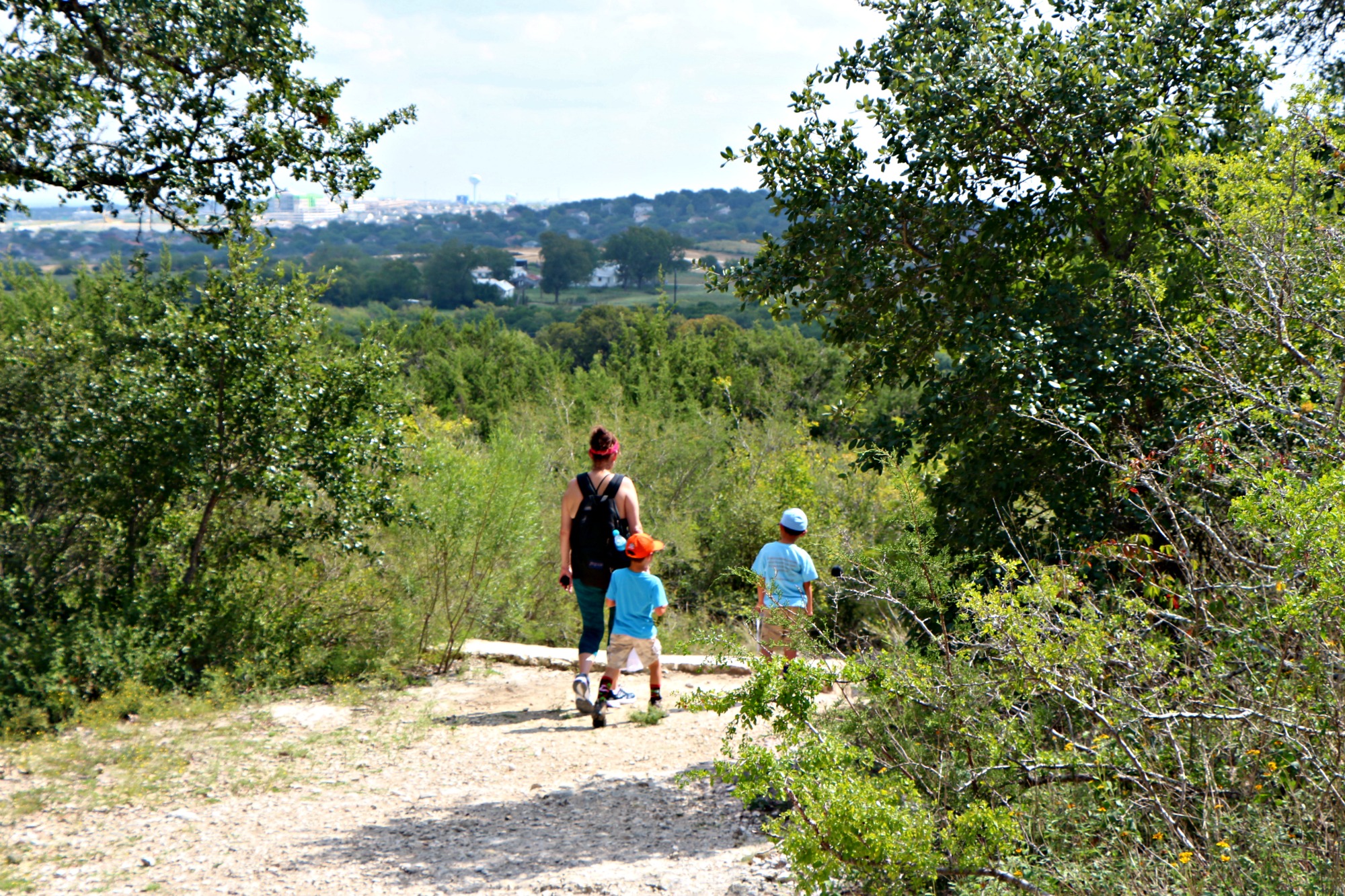 To find a Custom Fit® Kiosk near you here.
Get $10 savings here after purchase on the Custom Fit® Online Rebate Center.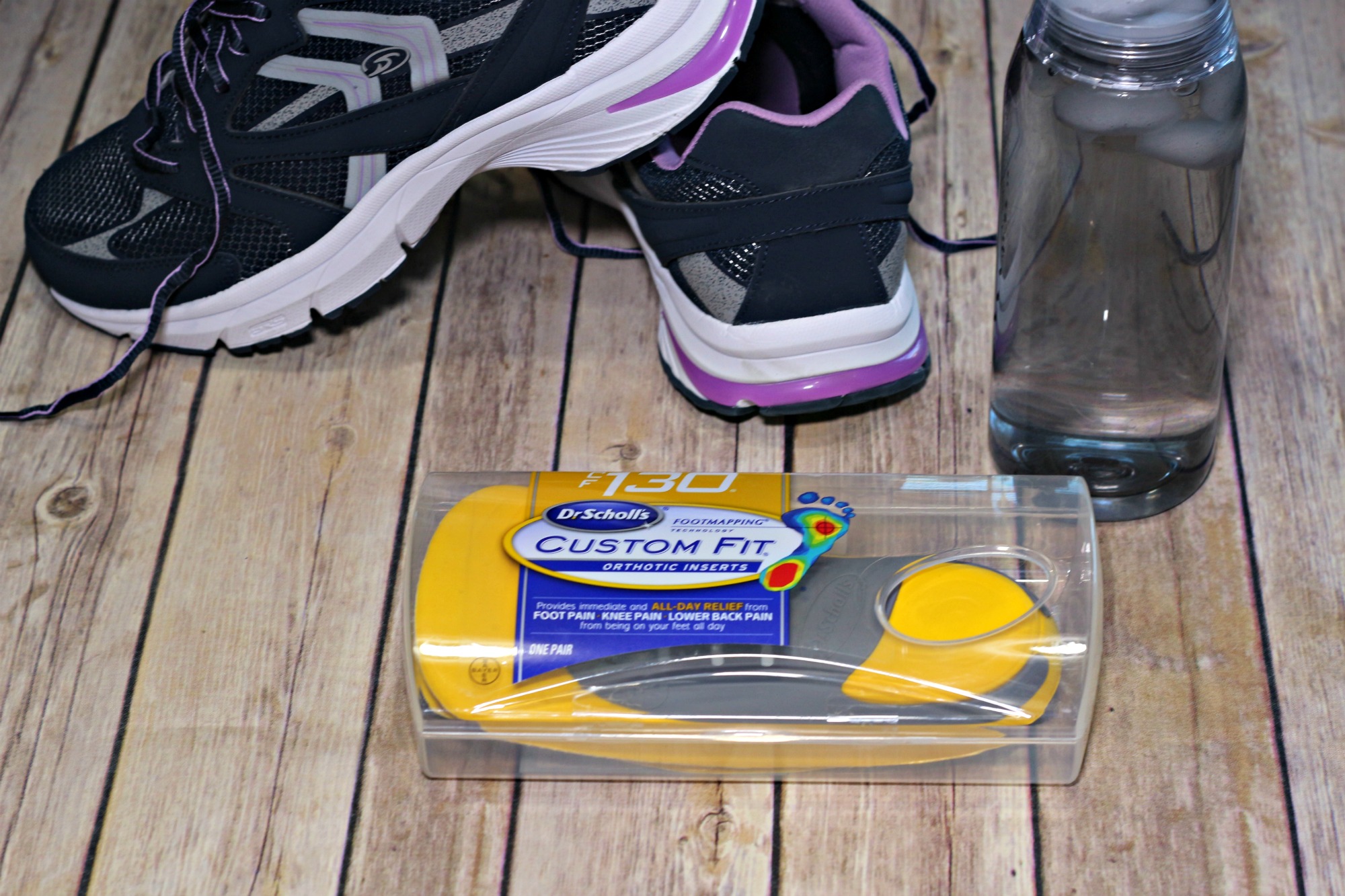 To see more:
Learn more about Custom Fit® Orthotics: https://www.drscholls.com/products/pain-relief/cus…
See how Nick uses Custom Fit® Orthotics to keep moving with 3 toddlers (TV commercial on YouTube): https://www.youtube.com/watch?v=dpyoRGre7eg  
Visit the Dr. Scholl's® Money Back Guarantee Page for more information on our 90-day guarantee:
https://www.drscholls.com/guarantee/