Today's post is from Rachael, who talks about how fitness as made a difference in her life.  Most of us can relate to struggles with fitness and body image (I know I do).  Her story is encouraging and her tips for getting fit are real.  You will find at least one thing (if not ten things) that motivate you to be healthy.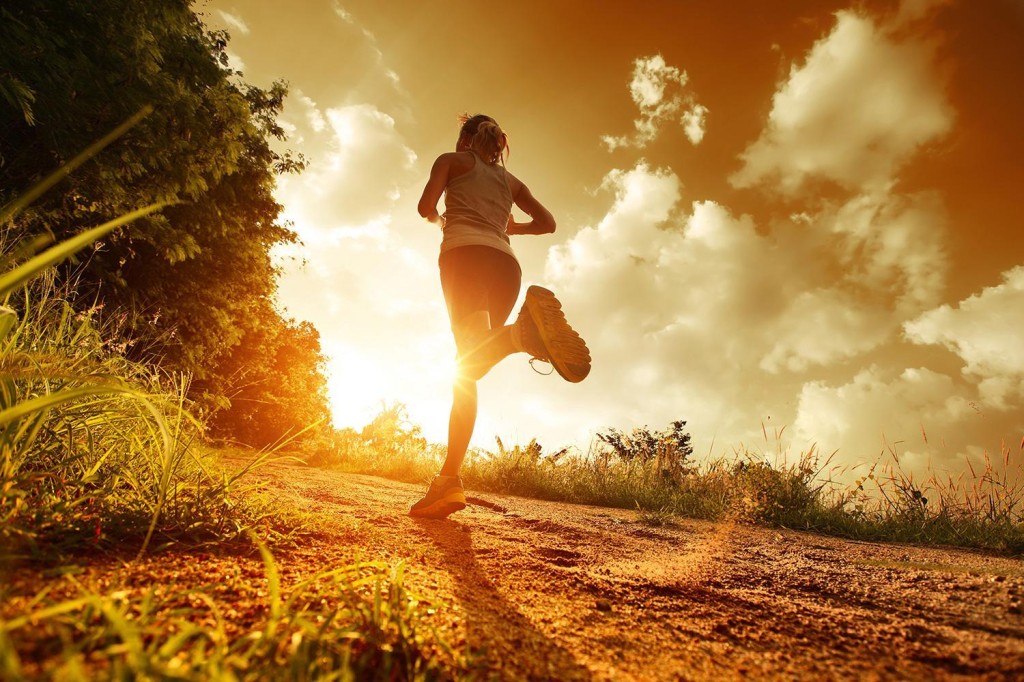 Ten years ago, I was twenty, single, carefree, and the heaviest I'd ever been. I hated how I felt, how my clothes fit and what I saw in the mirror. My reflection showed a girl with awful skin, greasy hair, clothes that were too tight and no self-confidence. But I did nothing to fix it. I beat myself up over it but never tried to change…until I saw a photo of myself. I was shocked at my round face, beer-belly and the size of my backside.
After that I was determined to change. I was going to lose thirty pounds; it would be easy! WRONG! Making a complete lifestyle change isn't for the faint-of-heart; anyone that says "it's easy" is a liar! There are roadblocks and hurdles when you get started.  You'll trip and fall but you've got to get back up.
After trying everything from Hydroxycut to Atkins, I finally found what worked for me and it's stuck for the last four years. I'm happier than I've ever been, in better shape that I could have wished and the best part? I'm a mom! The old me could never have dreamed I'd be where I am now but here I stand – a testament to hard work and dedication.
Here are ten things I'd tell twenty-year old me (if I could):
1. Nutrition vs. Diet
Diet is a four-letter word that brings on thoughts of deprivation and sacrifice. You cannot out-exercise bad nutrition. For years I was running on a hamster-wheel:  I'd eat "bad" food and drink a lot of beer only to spend two-three hours in the gym the next day with zero results!
A 165 pound man would have to walk nine miles to burn off a Big Mac, whereas an apple requires a walk to the mailbox and back. Your nutritional choices give you energy to move.  More activity equals more food.  Now all you have to do is make the right choices! Finding the balance is hard. I'm a huge chocolate lover so I always find a way to sneak some daily!
2. Patience is a Virtue
I love instant gratification which is why it took me so long to figure out this whole health and fitness thing. Having a goal is a great motivator, but that can't be the end of your journey. To be successful long term you need to make permanent lifestylechanges.
3. Spot Training is a Myth
Wouldn't it be nice if we could pick the spots on our bodies we don't like and just fix those? I know I still look in the mirror and wish I could do that. But it's not possible. Doing a thousand crunches a day isn't going to do anything but make your abs sore! Trust me – I've tried!
4. Fitness Should be Fun
If it isn't – why do it? If your exercise program is boring, you'll probably stop doing it. Would you keep eating something if you didn't like the taste? Why continue an exercise program you don't like?
5. Gym not Required
Here's a secret personal trainers don't want you to know:  you don't need a gym membership! Some of my most effective workouts are done outside the gym, either at home with a pair of dumbbells or at a stadium doing sprints or running/lunging the bleachers and track. It took me years to discover this. I've been a member of half a dozen different gyms, at one point paying over $100 a month in fees because they were loaded with all sorts of fancy equipment! If you do get a gym membership, don't get sucked into the glitz and glam – make sure to shop around. You wouldn't buy a car without a test-drive, would you? Don't do it with your gym either.
6, Supplements aren't the Answer
I already admitted to taking Hydroxycut, it was a quick fix and the commercials made it look easy – take two pills a day, eat what you want and the pounds will melt away! Even though I'm sponsored by a supplement company I still do my research. The word supplement should be explanation enough – anything you take is in addition to your nutrition and exercise program. There are no quick fixes or magic drugs. It doesn't matter if its FDA approved – it can't do what proper nutrition and a consistent routine can.
7. Rest
When I first started I refused to rest. My coach had me on a 6-day split with a rest day mid-week, which I'd find myself skipping.  Eventually I overworked my muscles and ended up injured. My body wasn't getting the chance to recover so my muscles weren't properly healing.
A rest day gives your muscles a breather. That doesn't mean you can't take a walk or stretch but you should keep your heart-rate as close to your resting rate as possible and not overwork your muscles. Your sanity and your body will thank you!
8.  The Right Stuff
Would you use a golf club to play baseball? No matter what exercise you choose, make sure you have the right gear. When I started running I bought the "in" sneaker because I loved how they looked. I learned the hard way that (for me) they were the worst choice. I have high arches and run heel-to-toe so need something that has a sturdy, slightly cushioned heel and more ankle support. These sneakers had "springs" in the heel so every time my foot struck the ground, it bounced back. I ended up with a sprain. As soon as my ankle healed I went to a running store and was fitted for a proper pair of sneakers. Since then my feet and ankles have been happy!
9,  Be Kind to Yourself
I looked in my mirror every day for years, and picked myself apart. My thighs were too thick, my backside too wide, my boobs too small and my stomach flabby. I literally hated myself. Over time I learned to appreciate my body and the things it can do.  Look for your assets – focus on those. Personally, I love my shoulders and arms – they're shapely and strong. I now look at my fluffier stomach and remind myself, I carried a child – there is nothing more powerful than that. So on hard days I think about those things before I tear myself apart.
1o.  If it Hurts you're Doing it Wrong.
There is a huge difference between soreness and pain. Your workout should never cause you pain. During one of my first leg days I heard and felt a pop in my neck. For a moment I saw spots and felt dizzy. I blamed it on not eating a decent meal and kept going.  With every rep I felt the pop and by the time I finished I couldn't move my neck. I kept telling myself "no pain no gain" and ultimately ended up at the chiropractor with a pinched nerve. Listen to your body! Muscle soreness and tightness is okay (as long as you're stretching) but the moment you feel true pain, stop and reassess. It could be your form, the amount of weight you're lifting or the fact that you haven't stretched enough. Fix it before you cause permanent damage.
If my 20 year old self had read this list, I'm confident she would have made better choices. She wouldn't have had to learn the hard way at every turn. I can proudly say that knowing these things now is what has helped me shed forty-five pounds since my son was born and has given me the body (and mind) I've always wanted!
I will leave you with this – "It's not a sprint, it's a marathon!" Be kind to yourself, remember why you started and know you will get there!
Racheal Novello is a full-time working mom, triathlete, runner and sponsored figured competitor.  She loves to cook and create new recipes and her biggest motivation is her son, Lucas.  In her own words "I want to be the healthiest, happiest mom I can be – for him!"  Connect with Rachael on Facebook, Twitter, and Instagram.  Be sure to visit her website, too!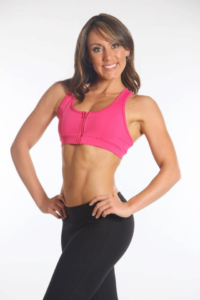 Previous "I wish I would have known" posts:
I wish I would have known how opiates would affect my family
I wish I would have known I'd miss 3AM wakeups by Toni Hammer