Six Ways to take a break without going anywhere – Fall self-care for moms
This shop has been compensated by Collective Bias, INC. and The Coca-Cola Company, all opinions are mine alone. #GoldPeakLattes #CollectiveBias fall self-care moms
At the end of every school year, I tell myself "Next year, I'm going to be that organized mom." You know…the mom who has a planner and actually uses it. The mom who makes lists – legible ones. The mom who is on top of things, not the mom who is always asking "Oh, was that today?" Then, fall rolls around. I work hard to get my kids adjusted to their back to school routines. There are forms to fill out, soccer practice to go to, dental visits to schedule, things to buy, and just when I think I've crossed everything off my list…nope. There are more forms to fill out, more places I've got to be (or drive other people to) and more things to buy. By the time the first week of school is complete, I'm a frazzled mess, stressed out and discouraged.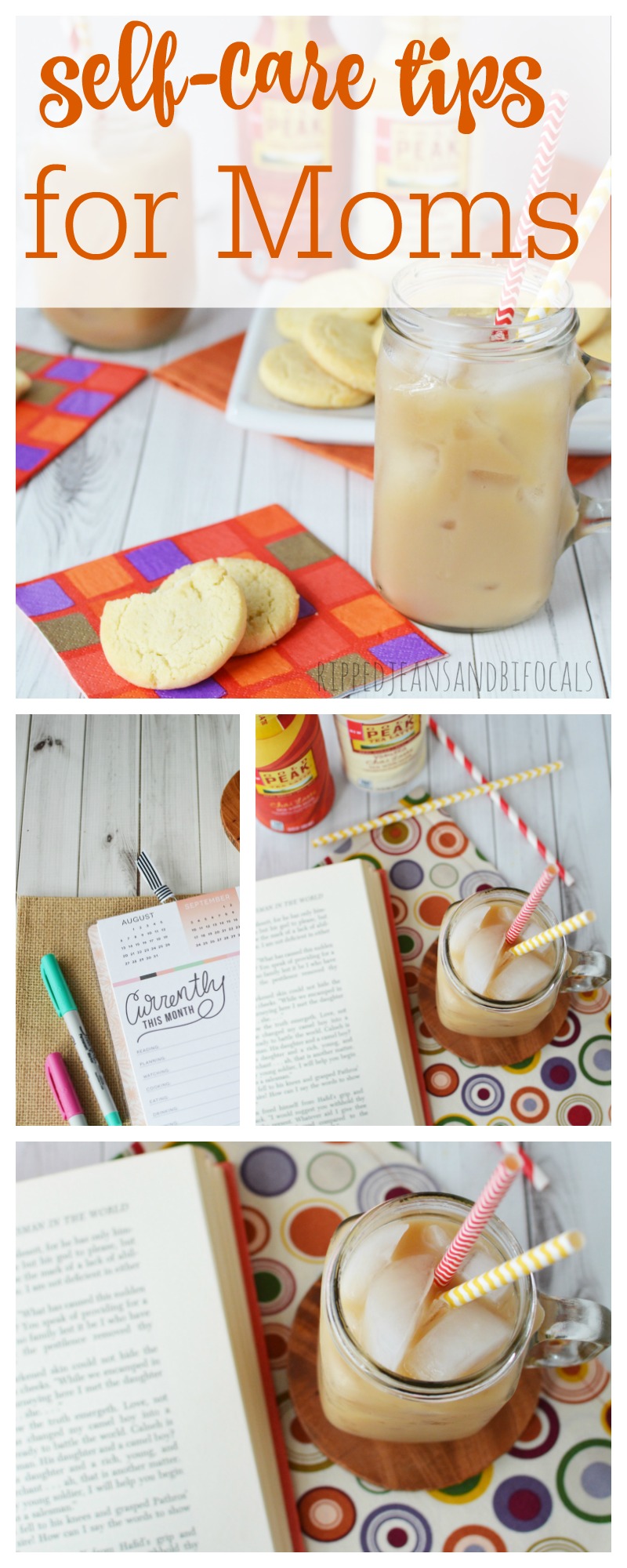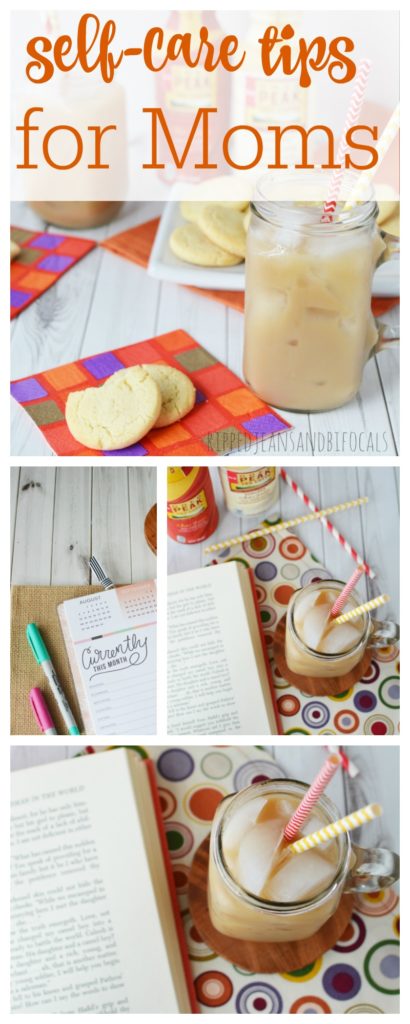 When the end of school rolled around last year, I didn't make myself any promises about being "that organized mom" because I know that's not me. I try to keep it all together. Sometimes I do and sometimes I fall short. I did make myself a couple of promises, though. I promised I'd make time for me, that I'd be kind to myself, and that I wouldn't put self-care at the bottom of my (very messy) to do list. Here are six ways moms can put themselves first once in a while and practice fall self-care.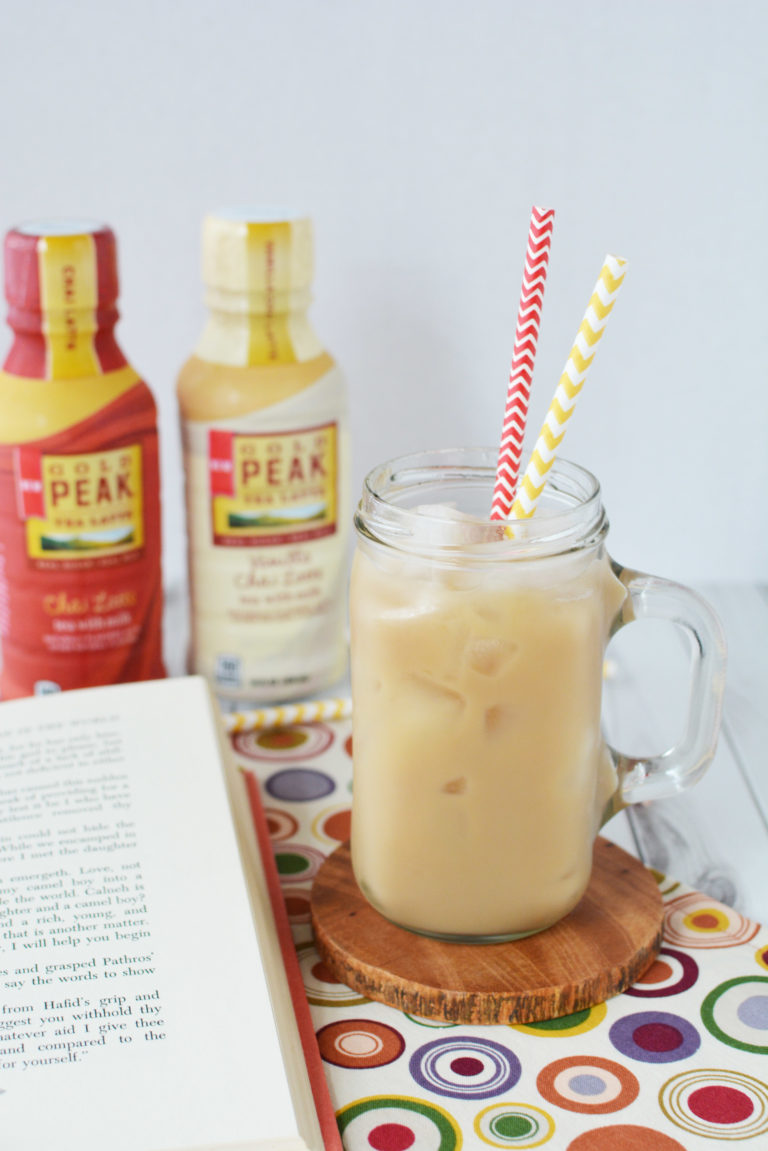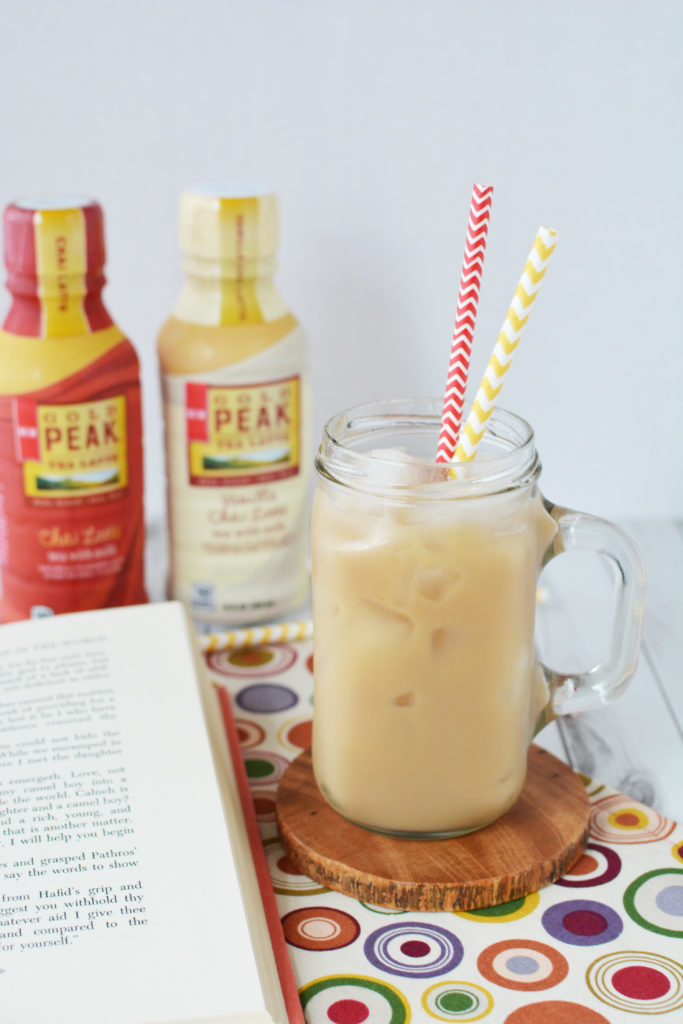 For me, self-care and self-indulgence go hand-in-hand. I find spoiling myself to be a huge pick-me-up. Gold Peak® Teas and Lattes are an awesome and yummy way to splurge, and when I saw the lineup of great new flavors, I knew I had to find a way to make them a part of my fall self-care routine. These taste amazing and they improve energy and alertness, and goodness knows, I need all the help I can get! The exciting and fun new flavors are Gold Peak Chai Tea Latte , Gold Peak Vanilla Chai Tea Latte , Gold Peak Salted Caramel Coffee Drink and Gold Peak Almond Toffee Coffee Drink.
Fall self-care for moms
Exercise
This is the first thing that I dump when my schedule starts getting busy or when I'm shifting routines. I'm totally guilty of using my kids as an excuse for not exercising more during the summer, and now that they're back in school, I'm trying to run and go to the gym more. I'll be honest, right now, excercise seems more like a punishing chore than an outlet for self-care, but I know the physical benefits and the feeling of well-being that comes with regular exercise definitely fall in to the category of doing something nice for me.
Besides, exercise makes me a better mom. It improves my disposition and it gives me more flexibility and stamina, which I need to chase after my kids and drive them everywhere on the planet they need to go this time of year. Obviously, drinking water before, during and after a workout is important, but one of these Gold Peak® Vanilla Chai Lattes makes a pretty sweet post-workout treat. You've got to treat yourself after all that hard work, right? These tea lattes are made with real sugar and real tea.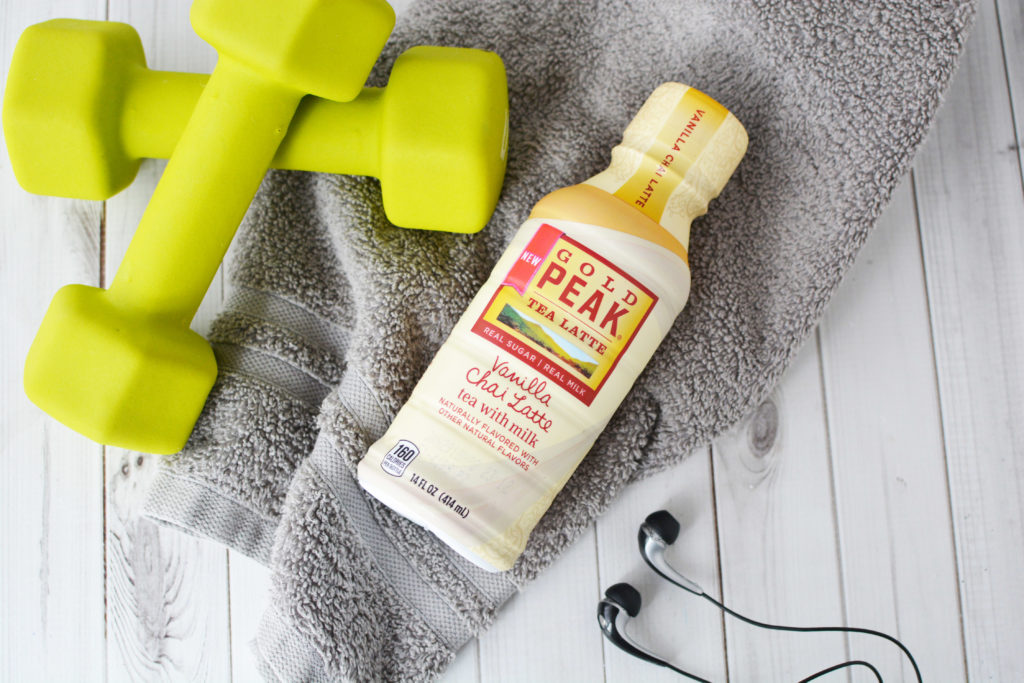 Take a bubble bath
Taking a bubble bath – or using a fun bath bomb – is so much more indulgent than a quick shower. You might argue with yourself "but I don't have time to lounge around in the bathtub all day" but I bet you can find 30-minutes in your week to do this for yourself. If a shower is really all you have time for, treating yourself to a great sugar scrub or some scented soap is a good runner-up.
Read
Reading for pleasure is something I just do not do enough of. I'm not talking about reading a book about parenting techniques or how to run a better home or improve your business strategies…I'm talking about getting lost in a book that you read because you want to.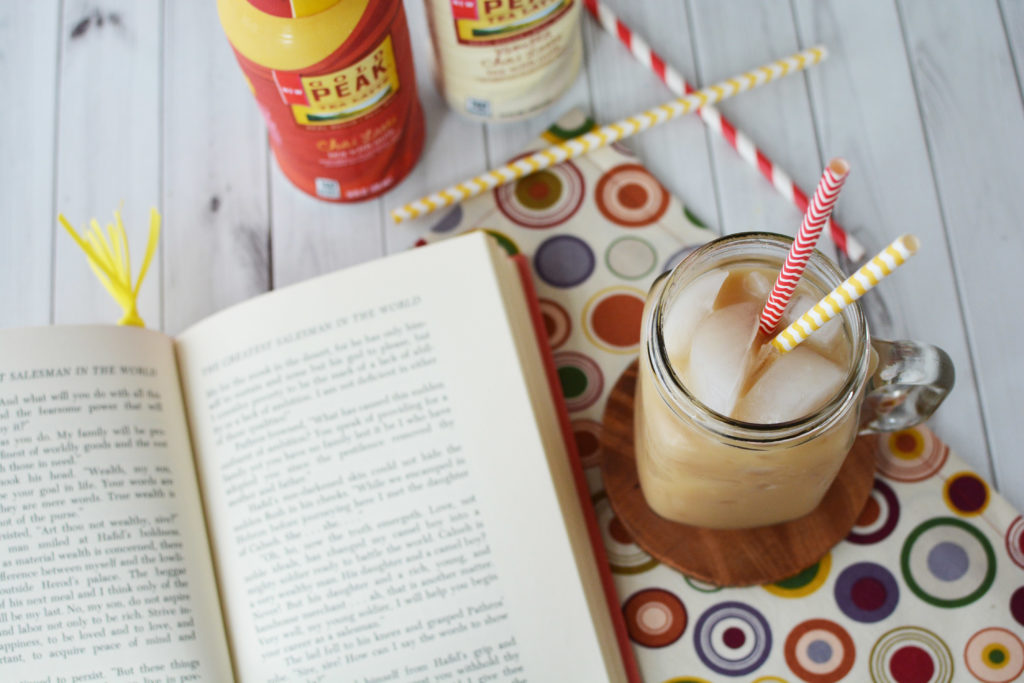 Take a nap
This one is hard for me to squeeze in to a busy day, so when I can manage to get a little bit of a snooze in here or there, I know I'm really taking good care of myself. Moms always feel like they should be doing something, right? I try not to let guilt be an emotion I experience, but I really have to fight those waves of guilt over something small, like laying down on my couch to rest my eyes for 15 minutes before my kids get home from school. This one is self-care with benefits, though – even a quick catnap will revive you and make you more productive for the rest of the day.
Have a coffee or tea date
"We should have coffee." How many times do you say that to one of your mom friends, or maybe to someone you don't know very well but you think you might click with, if given the chance? I say it a lot but it seems like those coffee dates hardly ever pan out. I blame lack of organization or just not putting a high enough priority on nurturing friendships.
Don't feel like going to a crowded coffee shop to get your cold brew coffee or chai tea latte? No problem. One of the best things about Gold Peak®Tea Lattes and Coffees is that you can enjoy them any time, any where and it's easy to keep them on hand for when that opportunity to catch up with an old friend (or to make a new one) presents itself. Pop in to your local Walmart store and find these delicious drinks in the beverage aisle. I firmly believe taking care of our friendships is an important part of self-care. And, if your friend is too far away to sit down and have coffee in person? No problem. Grab one of these Gold Peak®Tea Lattes, pour it in a nice mug and pick up the phone to enjoy a virtual visit. It still counts. Gold Peak® coffee drinks are made with 100 percent Arabica beans, real cream and real sugar.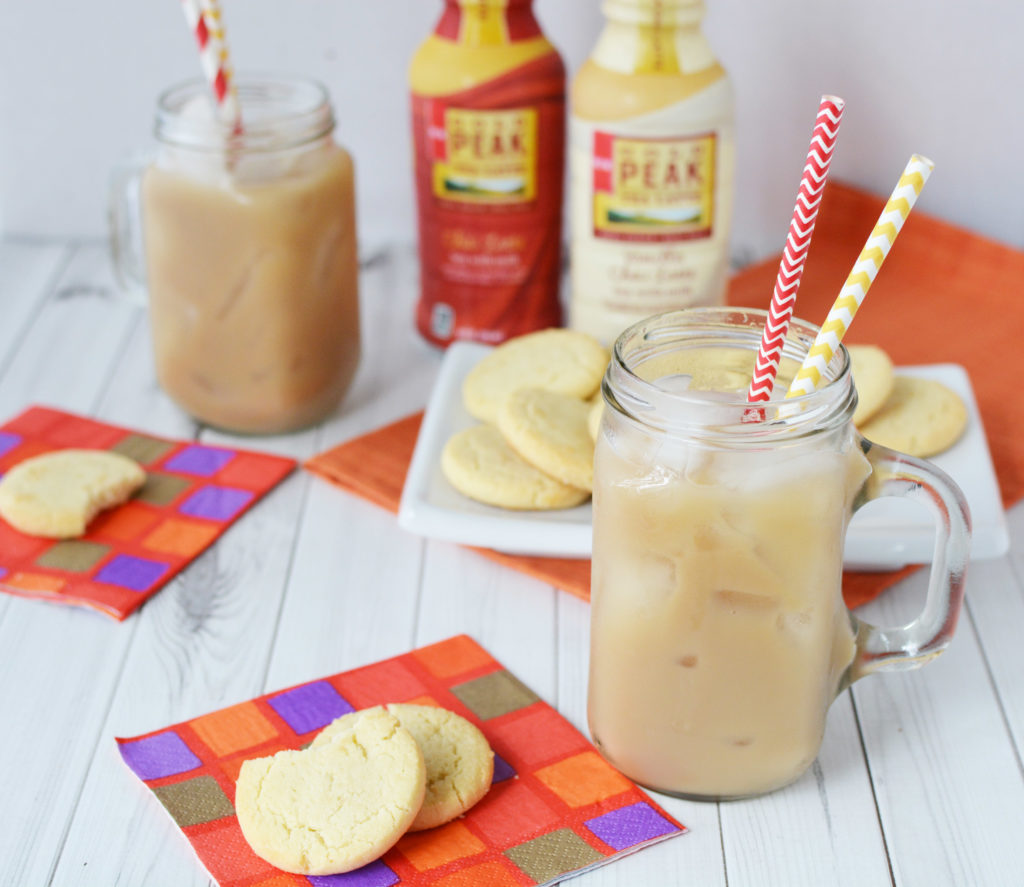 Spend some one-on-one time with my planner
I know, I know…this sounds like kind of like an odd thing to put on a self-care list, but I find I get along better with my planner (AKA actually write in it and remember I wrote in it) if I spend time with it on my terms. I grab my colored pens, find a quiet spot and open a Gold Peak® Chai Tea Latte and suddenly, getting my schedule together doesn't seem like so much of a chore!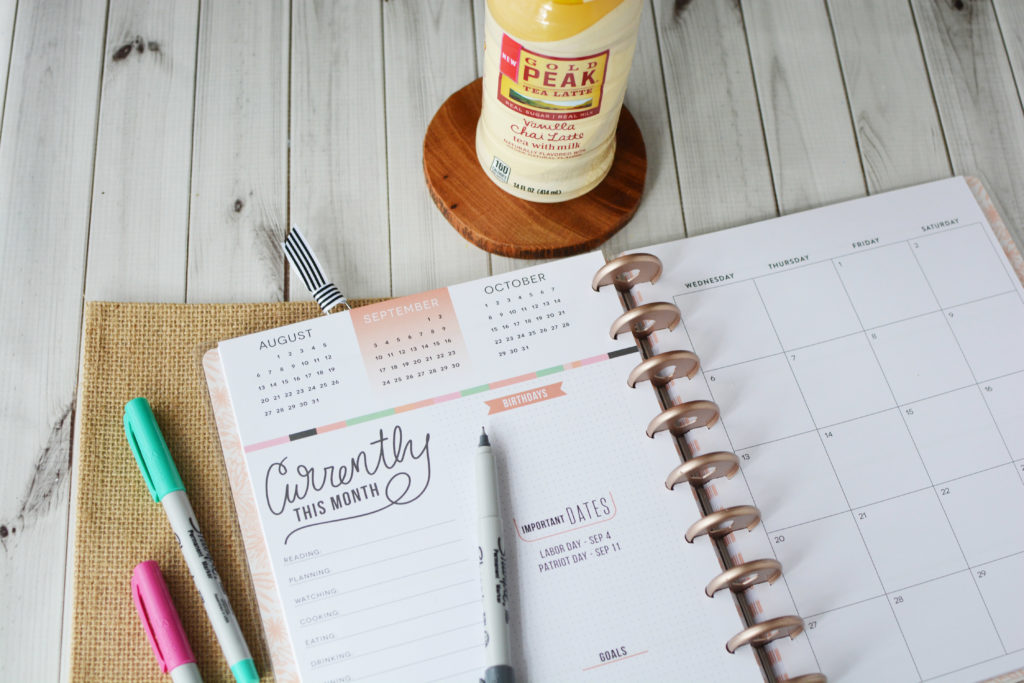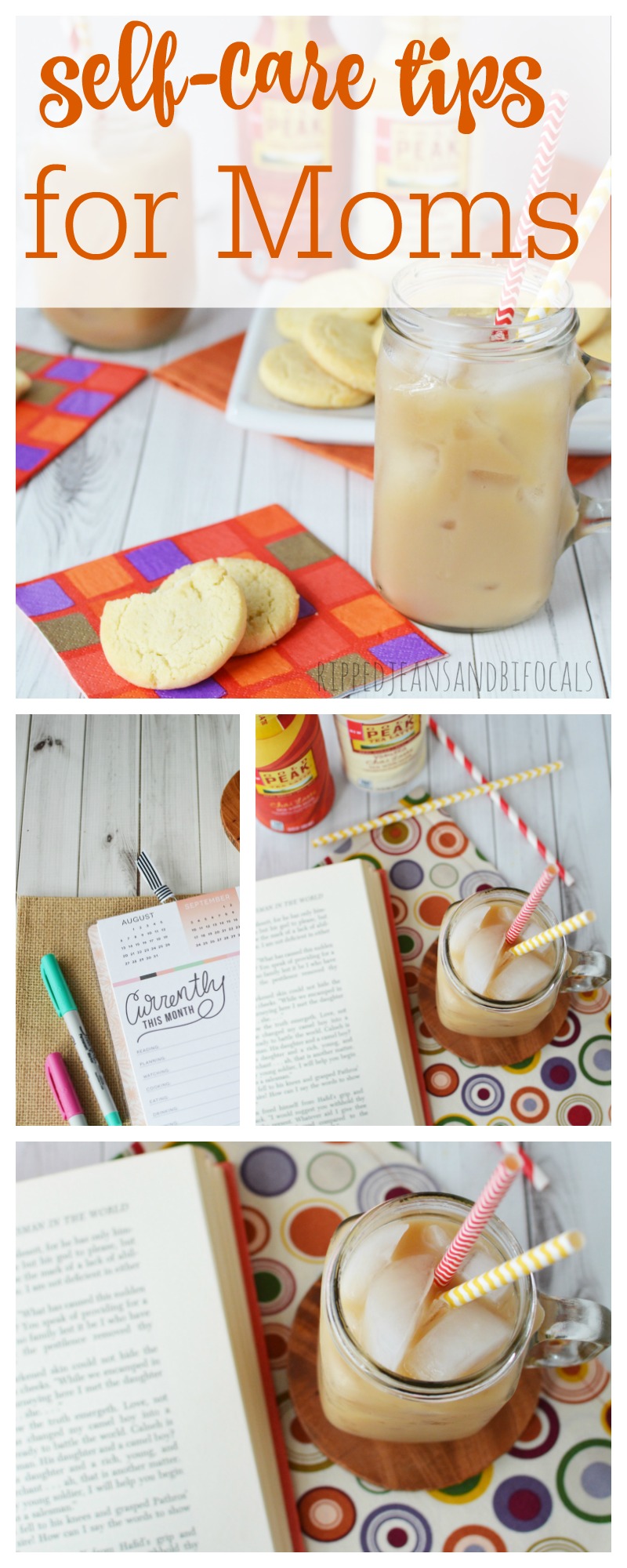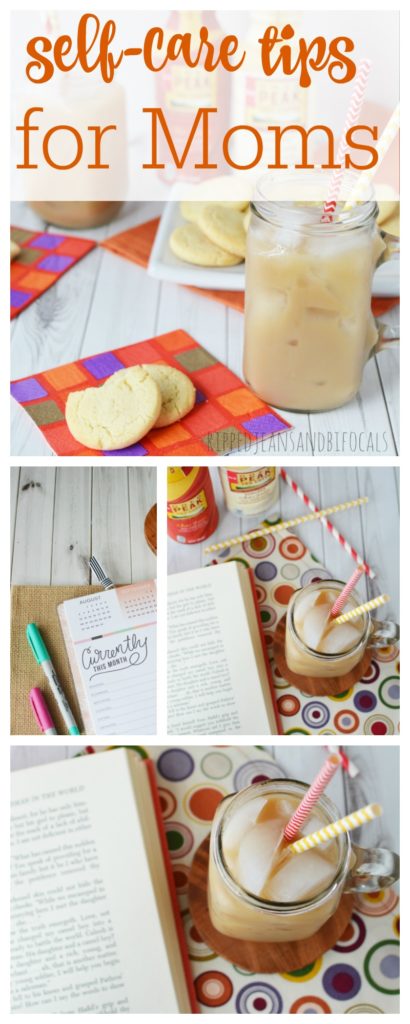 Don't forget to take time for yourself this fall, Moms! Gold Peak Tea Lattes and Coffee Drinks are available at Walmart.