Refresh Your Outdoor Space with Enbrighten WiFi Smart Plugs
(This post may contain affiliate links. Read my full disclosure.)
If you are a tech-savvy family who likes to use modern technology to simplify everyday living, then you'll want to check out how we've refreshed our outdoor space for fall with Enbrighten WiFi Smart Plugs.
This is a sponsored post written by me on behalf of Enbrighten. All opinions are my own.

I look forward to fall every year. I live in San Antonio and our native trees don't show many of those beautiful color changes that most people associate with fall but it is a time to appreciate cooler temperatures – AKA not hiding inside where the air conditioner is and enjoying fall evenings outdoors.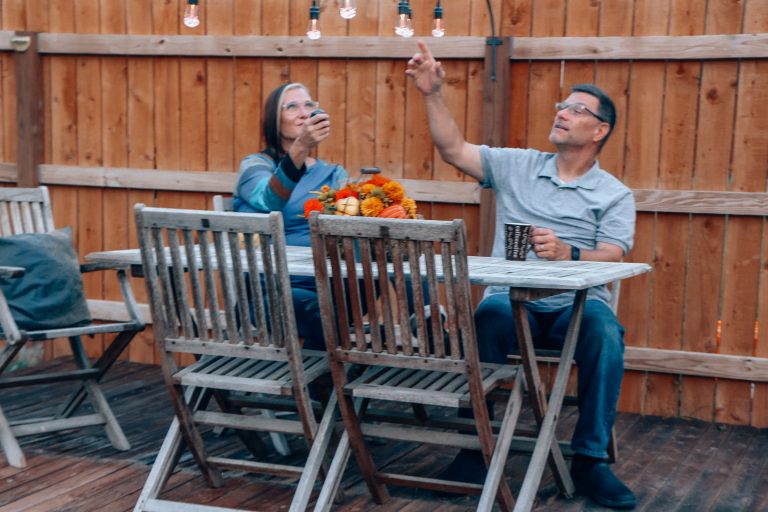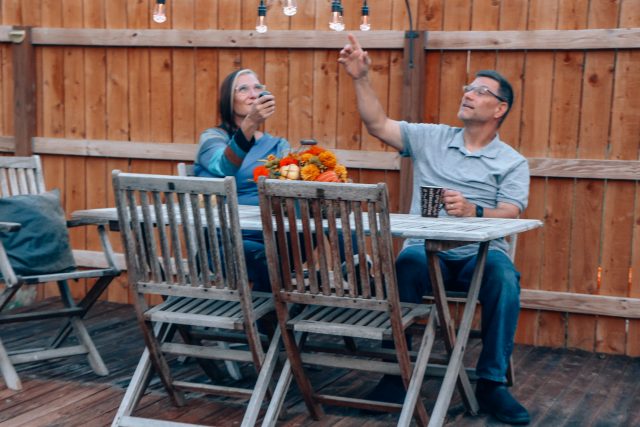 Refresh Your Outdoor Space with Enbrighten WiFi Smart Plugs
Our long back porch that runs the length of our house was one of the things I loved most about our house when we bought it. I envisioned outdoor dinners and evenings spent relaxing on the porch. After so many years away, I guess I'd forgotten how hot and humid the weather is in San Antonio and there's a good chunk of the year where sitting outside for any length of time is uncomfortable. That's why I'm so excited to see fall roll around.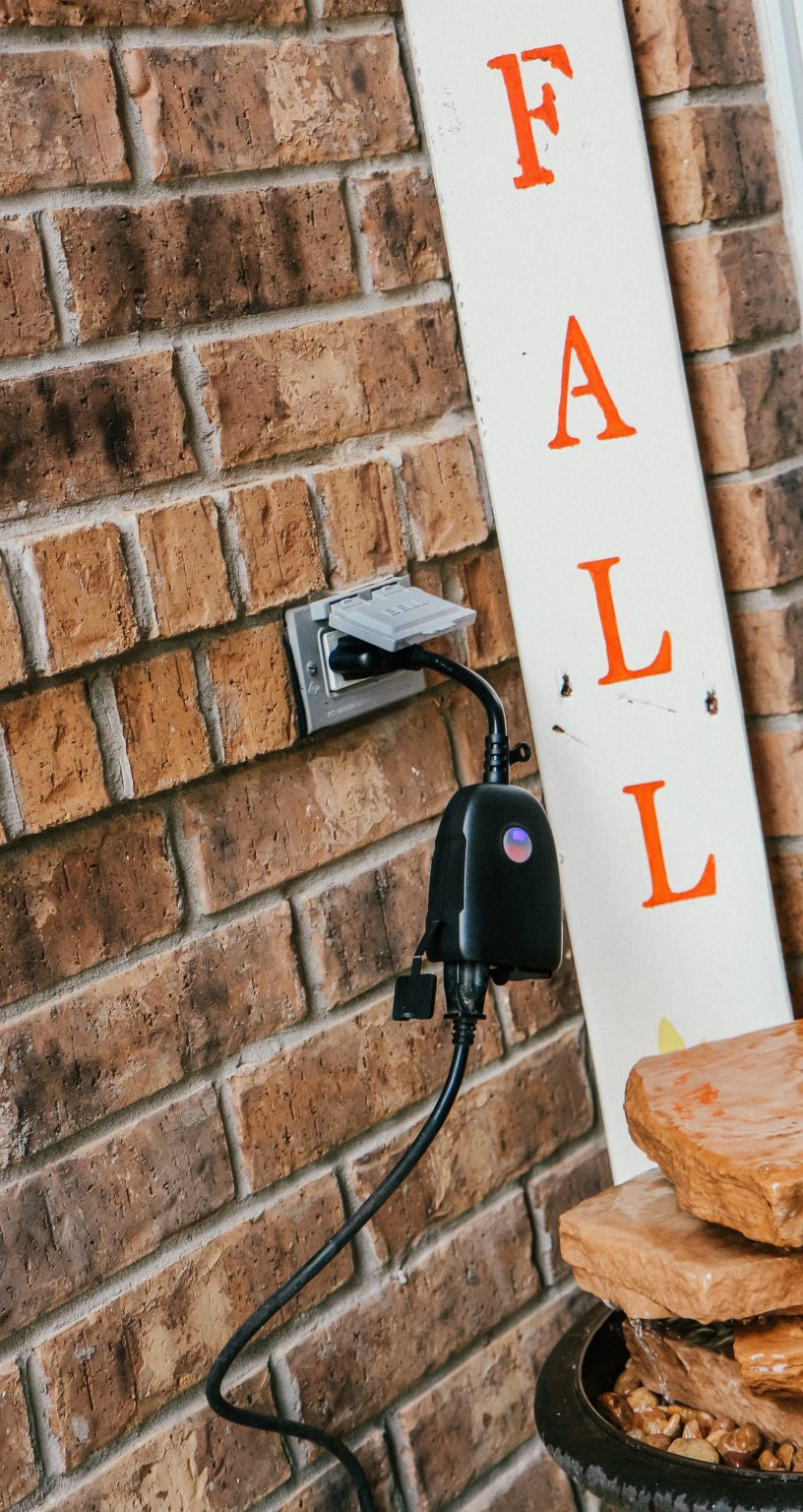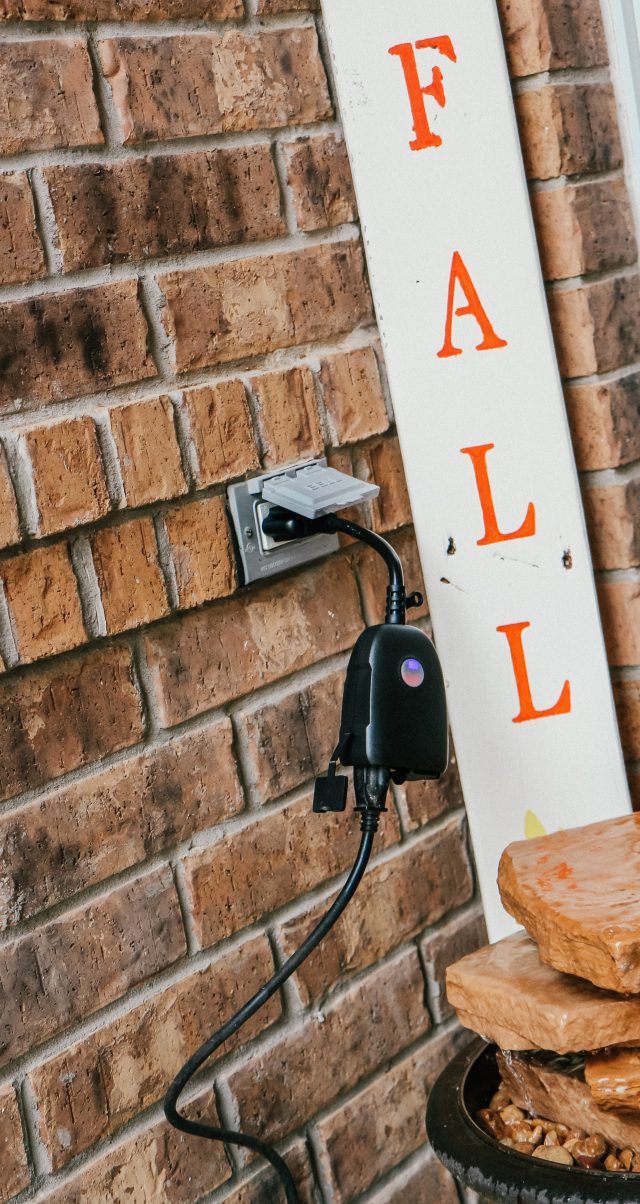 Fall evening porch sitting is comfortable and fun now that we've refreshed our outdoor space and made our lighting smart by using Enbrighten WiFi Outdoor Smart Plugs. The process of setting up this simple technology was easy. I love the look and the ease of using my new Enbrighten WiFi Outdoor Smart Plugs. The porch is ready for us in the evening and turns off bedtime, so we aren't wasting energy while we sleep..
Setup of Enbrighten WiFi Smart Plugs
Setting up the Enbrighten WiFi Smart Plugs is easy.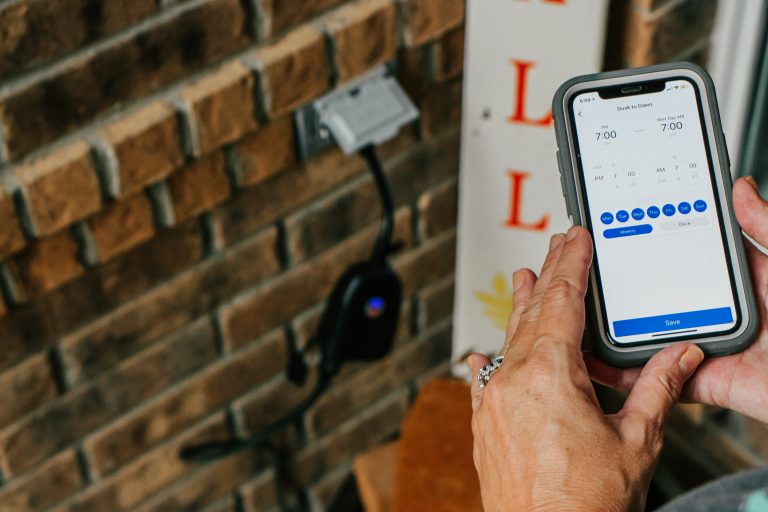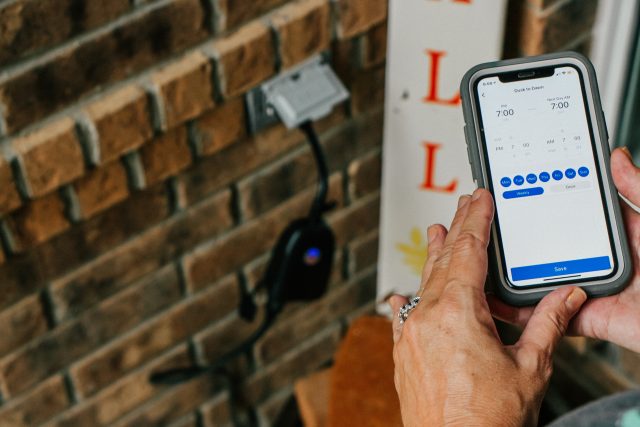 The result? Life is easier!. I can .automatically control when my lights turn on and off or set specific schedules through the app to add an extra measure of security especially when we're away from home. I can set my lights to come on automatically at sunset and have the go off automatically at a time I select.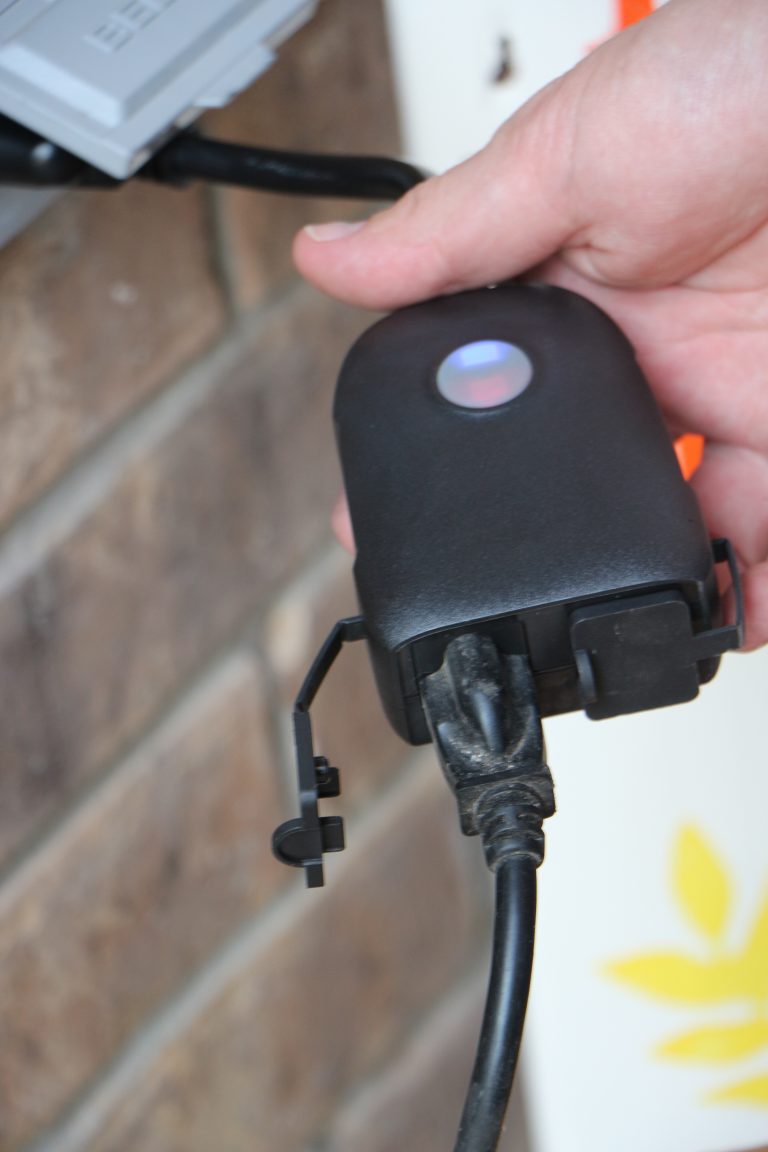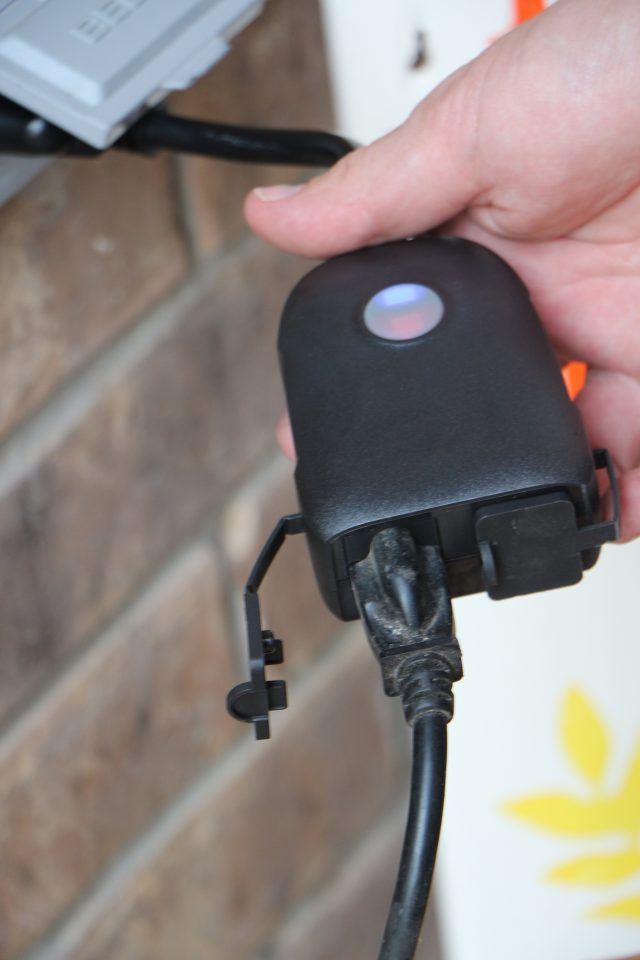 Using Enbrighten WiFi Smart Plugs Indoors
Your Enbrighten Indoor Smart Plugs can be used to have Alexa (or Google) turn your lamps off and on.
They can also help families with their daily routines by aligning lights turning on (or off) to signal the end of screen time or the start of homework or reading time.
The Enbrighten Indoor Smart Plugs can also be used with hair appliances to make sure you don't leave your straightener or curling iron on in the bathroom after you leave the house. I've done this so many times. Make sure you check the maximum wattage of your particular small appliance before you set things up to be sure they are compatible.
You can also group lights together into a single group to control multiple lights at once with the Enbrighten app.
Is it time for movie night? Just say "Alexa, dim the living room."
See how automation and technology streamline the little things?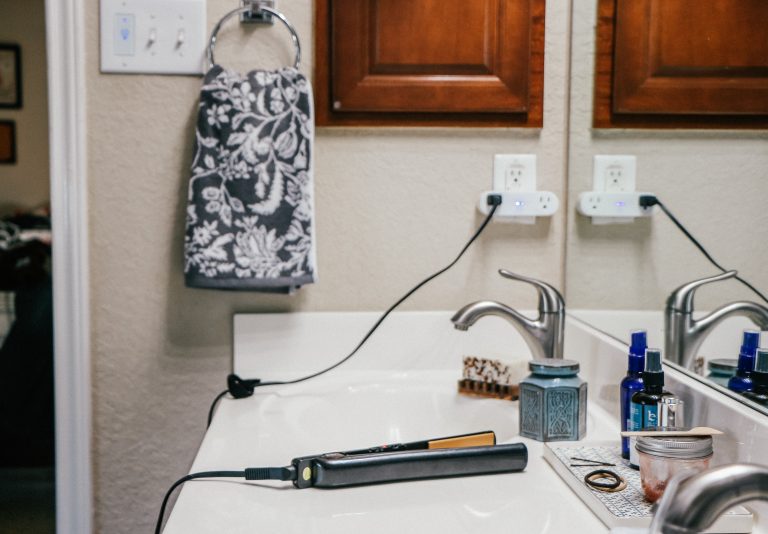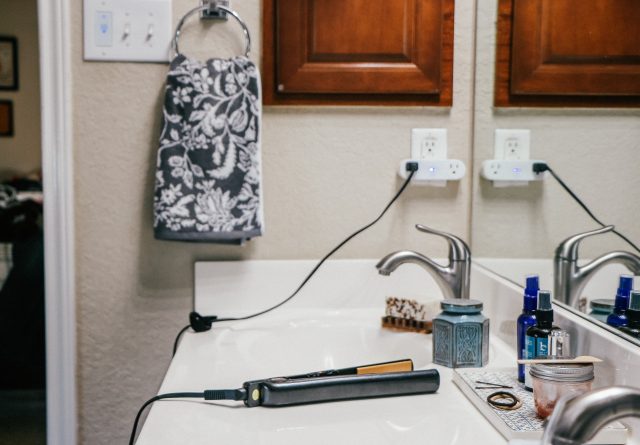 Using Enbrighten WiFi Smart Plugs Outdoors
Having Alexa work with my Enbrighten Outdoor Smart Plugs is one of my favorite features.
"Alexa turn on the patio lights."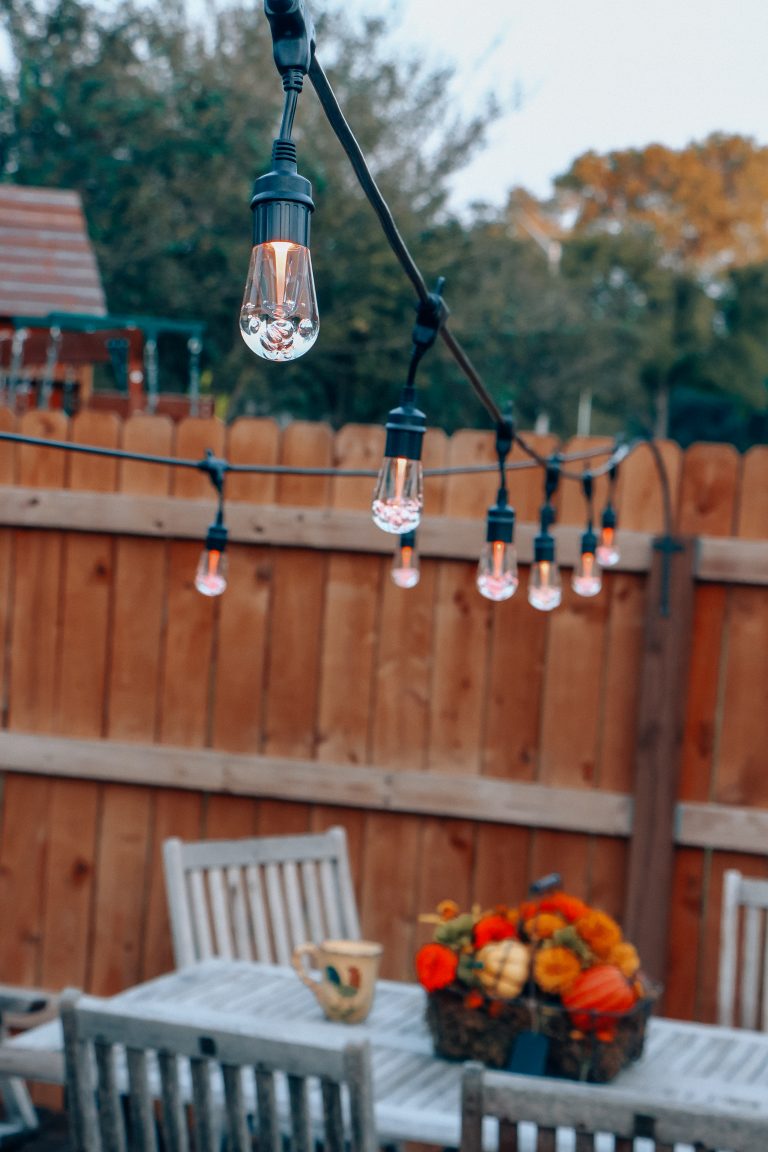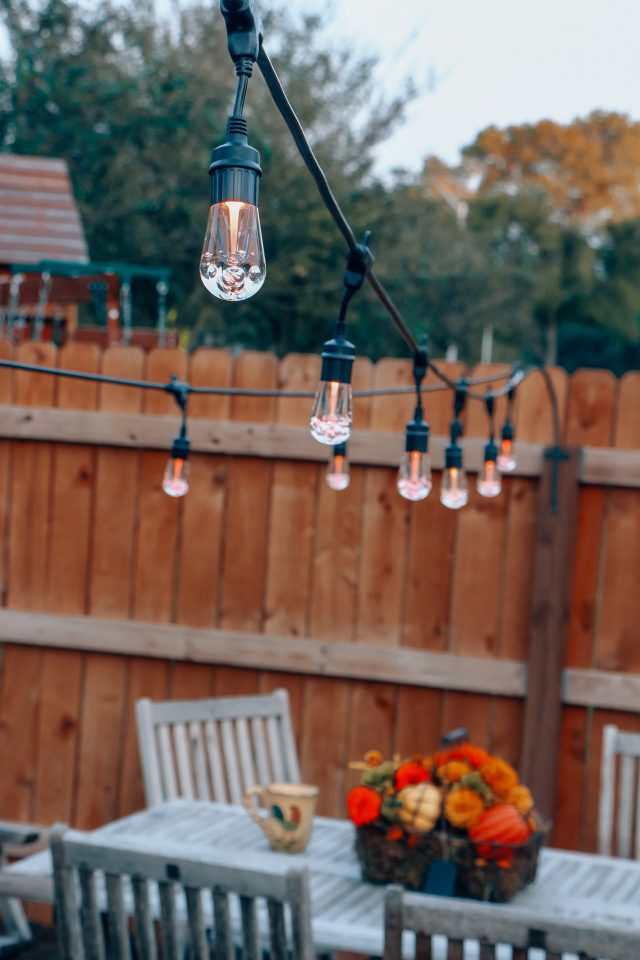 You can also use the feature to your landscape lights on and off. Even if you have your lights on a schedule – which is super convenient – you can have your Enbrighten WiFi Smart Plugs work with your smart home device to adjust when you need to.
I can automatically schedule my lights to turn on at sunset and off at 10 p.m. when we're going to bed. I can also schedule them to remain on until sunrise so my outdoor area stays illuminated all night. We've currently got our lights set to come on at sunset and off at sunrise but we can change that will just a couple of clicks in the app. So easy.
You can play with the schedules and adjust to meet your household's needs.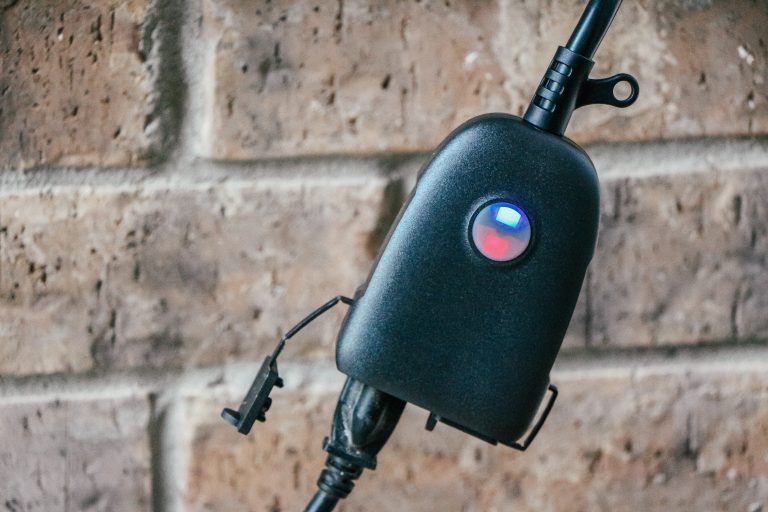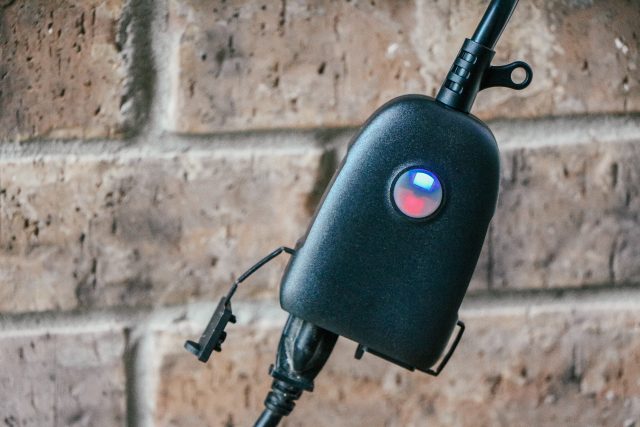 The outdoor plug is durable and water-resistant. Also, these lights are awesome to use with water features, and holiday lights or other decorations, like Christmas or Halloween inflatables.
Using the Enbrighten App
Using the Enbrighten App is easy. It is free to download from both the App Store and Google Play store. Setting up the app takes just moments.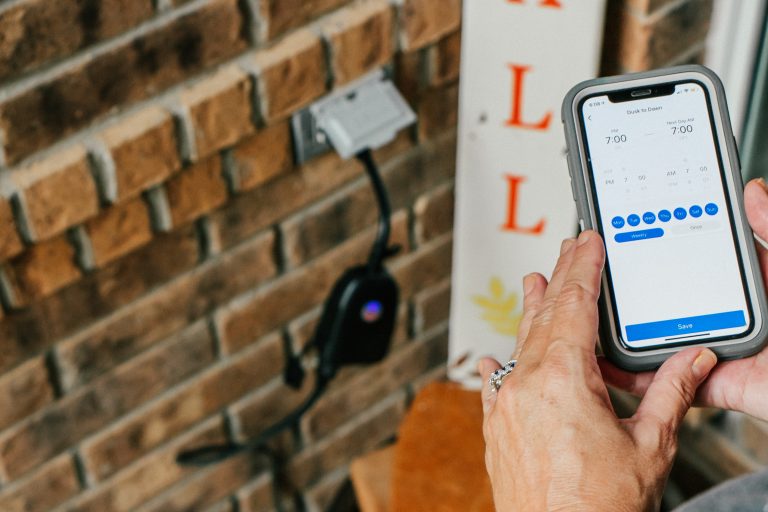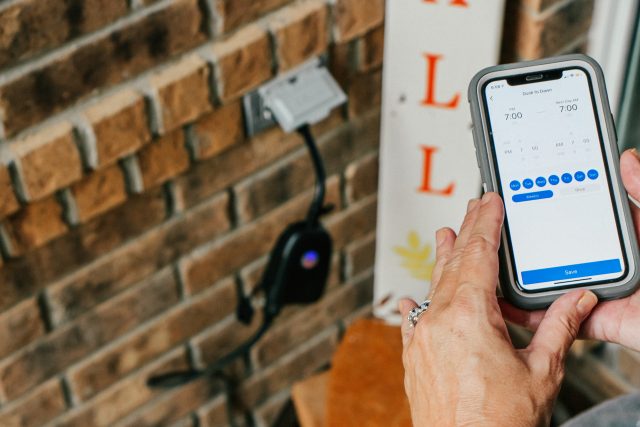 After you set up the app, plug in your Enbrighten Indoor or Outdoor Smart Plug, and wait for the app to find your device. Once it's connected, you can rename the function whatever you like and start setting up your automation. You can also control your lights – or whatever you have connected to your Enbrighten Smart Plug from wherever you happen to be.
If you're running late and want to turn something on to make it appear as if you were at home, you easily can.
Want to get your own Enbrigthen WiFi Smart Plugs?
It's easy! You'll get the benefits and convenience of a smart home + support a company that does good things.
Enbrighten is a trustworthy brand known for premium LED lights and other smart home products. The Enbrighten Cafe Lights are absolutely gorgeous, by the way. The bubble design in the bottom of the globe is very striking and the color options are very extensive. We've got the "fall colors" shown here but you can easily touch a button and get all kinds of cool color combos.
Want to know something really cool? 50% of net proceeds are donated to charity. Learn more here. Order these online or shop in person at Lowe's Stores.