I don't always quote Mick Jagger but when I do, it's to say "what a drag it is getting old."
I'm going to be 50 this year. Eek!
For the most part, I'm loving the season of life I'm in. I won't give you the "but 50 is the new 40" line because I think that's cheesy but I will acknowledge that these are some of my best years. I am lucky enough to be in good health and although there was a time when I thought 50 was old, I no longer think that. One of the best things about being this age is that I'm confident in who I am and I don't waste much time worrying about what other people think.
BUT.
There's also the hot flashes, the menopausal mood swings, the menopausal acne…yeah, did you know about that? Don't get me wrong, wrinkles are still happening. Sometimes I get pimples inside my wrinkles. My earlobes have wrinkles. Nothing is sacred.
And to add insult to injury, my hair is thinning.
I've always had fine hair but over the past year, I've noticed my hair thinning at the scalp. I've noticed a lot more hair collecting in my hairbrush. I've been doing my root touch ups at home in between salon visits because my "skunk stripe" shows up really fast now. When I've been doing my hair I've noticed that I'm seeing more of my scalp.
When I put my hair up in a ponytail, I have to spend more time combing it and arranging it so that my scalp doesn't show.
This picture illustrates how much my hair is thinning at the scalp: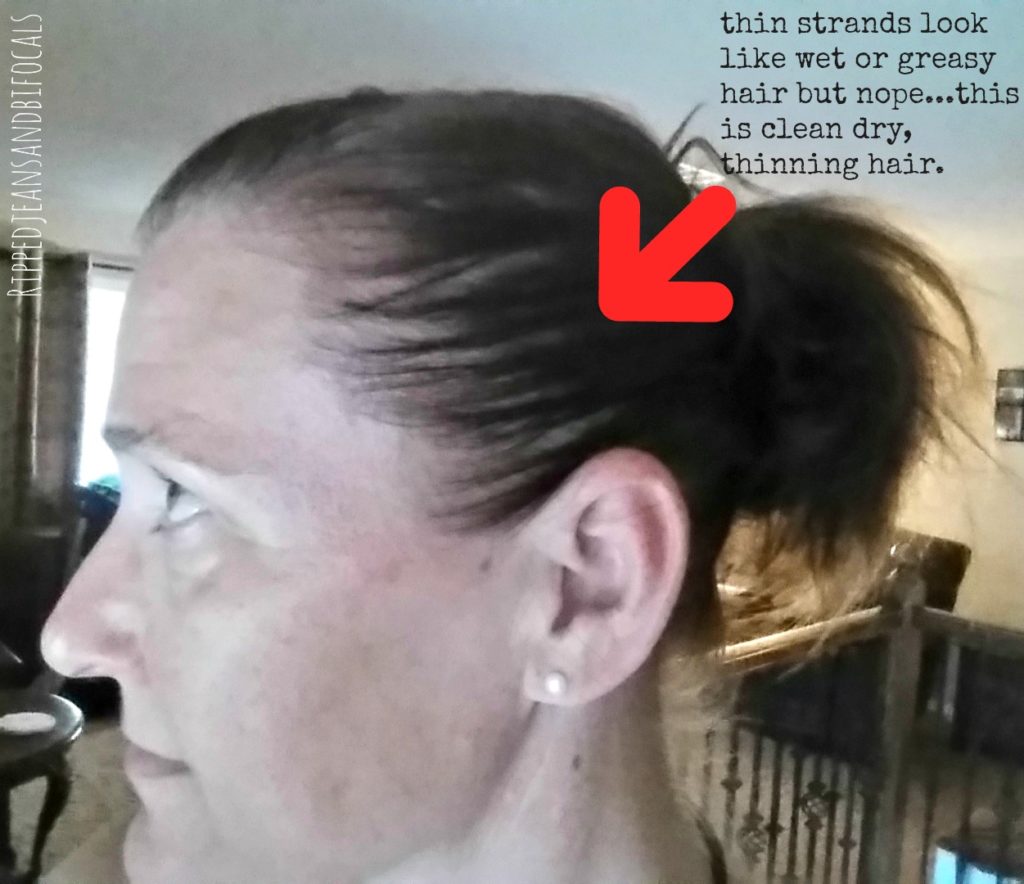 I know hair loss can be hereditary. My dad was bald before he was thirty, so maybe he's to blame for all this.
I'm ready to rock my middle years but man, sometimes Mother Nature really ticks me off.
Maybe there's something I can do about it. Thinning hair is a normal part of aging…not a part I like but normal nonetheless. I'm giving Women's ROGAINE® a try. It's the #1 dermatologist tested brand for hair regrowth. Women's ROGAINE® 5% Minoxidil Topical Aerosol is the first and only FDA-approved once daily treatment. It's not a cosmetic thickener that just coats your hair, it helps prevent further thinning by regrowing fuller, thicker hair.
Yes, please.
Women's ROGAINE® should be used at the first signs of thinning hair instead of as a last resort so I figure I'm in the ideal window to give it a try.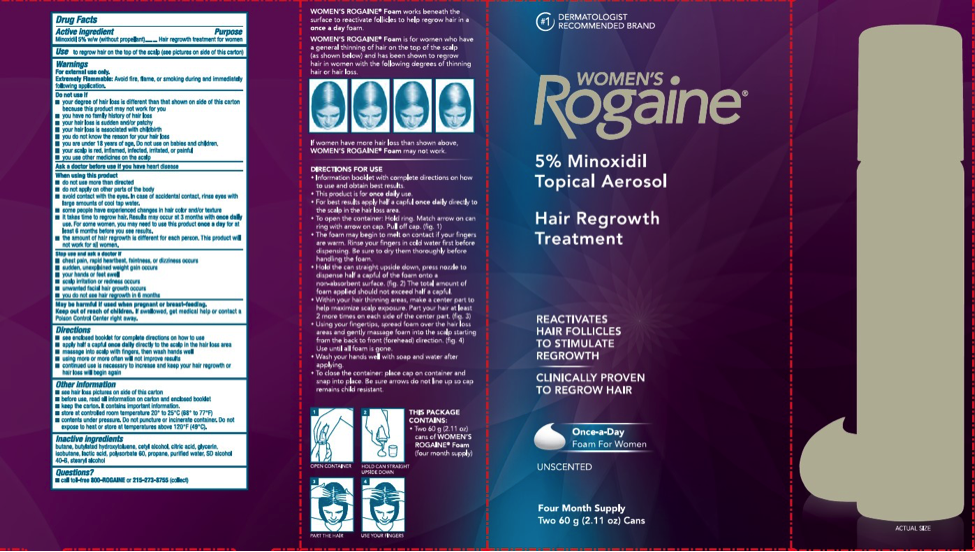 It's a mousse and it's really easy to apply. You can use it on dry or towel dried hair and it doesn't leave a residue or weigh your hair down. And yes, it's safe for color-treated hair. Of course it is. You didn't think this was my real hair color did you?  But seriously, don't use Women's ROGAINE® the same day you color your hair and you'll be fine.
So, starting today, I'm using Women's ROGAINE® every morning when I fix my hair. And yes, most mornings, "fixing my hair" consists of finger combing and twisting my hair up into the ponymessybun that's become my signature hairstyle by default. And, I won't go full on into my "ode to dry shampoo" here but just know that I like dry shampoo. A lot.
My expectations? I'm hopeful. I'd like to see some regrowth of fuller, thicker hair. As comfortable as I am in my skin and as secure – maybe the better word is resigned – as I am about aging, some of the little physical indignities…well, they just suck. Wrinkles on my earlobes, peeing when I laugh, thinning hair? Just ugh.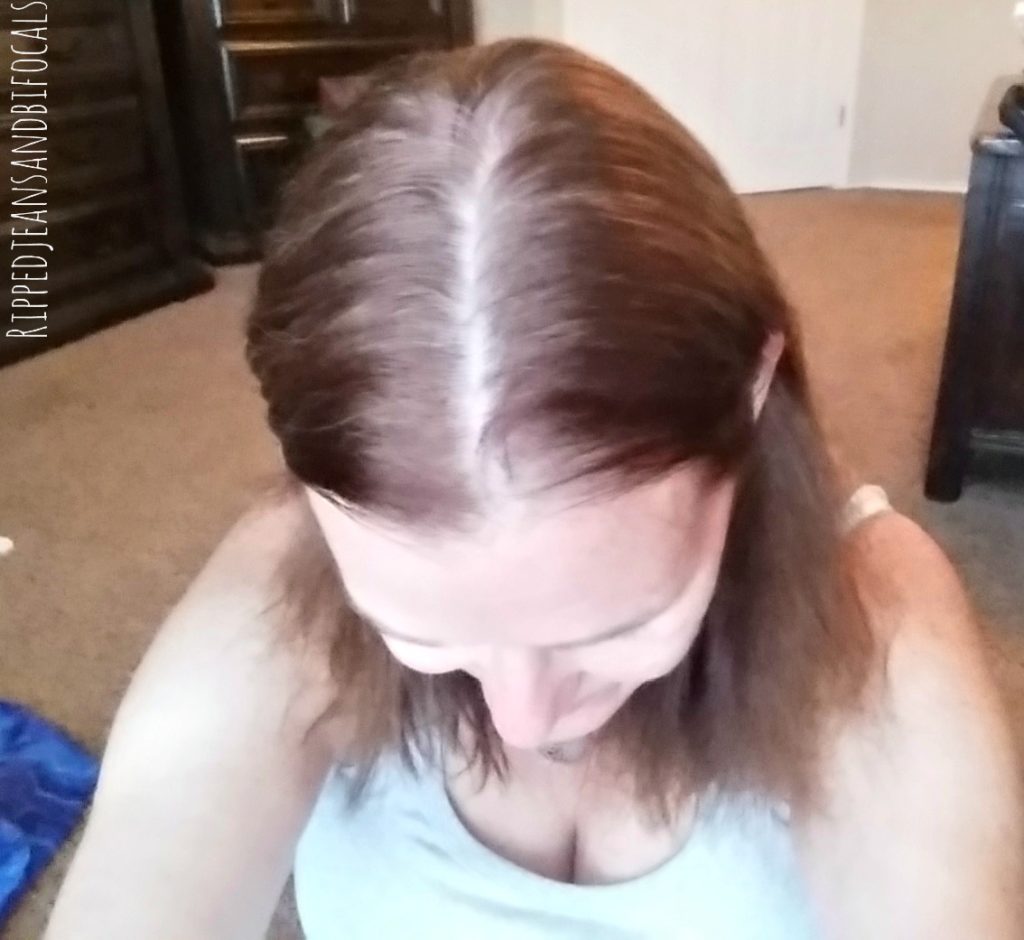 So stay tuned. I'll be posting an "after" in September giving you the full scoop on my results. And we can say "what a drag it is getting old" all we want, but aging is a part of life…drag or not. There are things we can do to put our best face…or best head of hair…forward.
Wish me luck!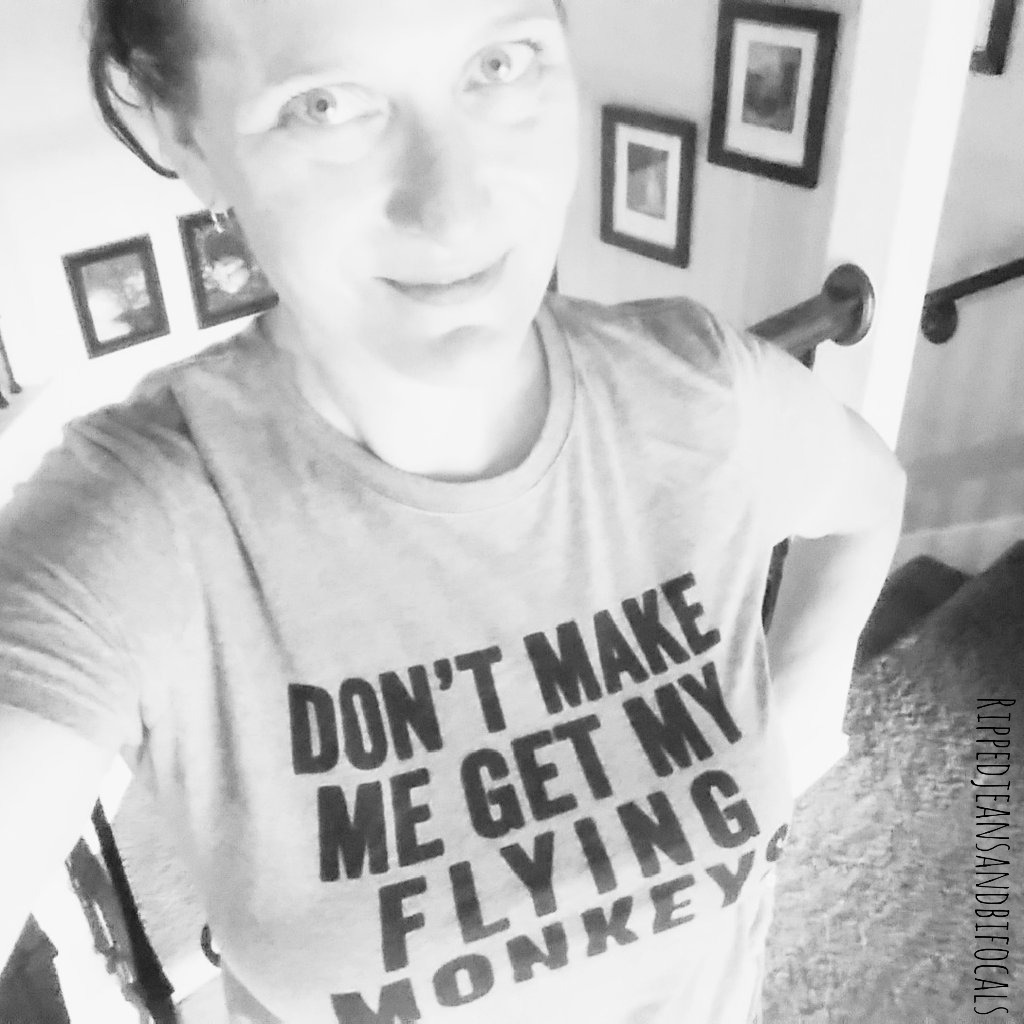 In the meantime, follow me on Facebook and Instagram to make sure you don't miss a thing.
I was selected for this opportunity as a member of Clever Girls and the content and opinions expressed here are all my own.
A vote on Top Mommy Blogs helps my site a ton.
(Visited 639 times, 281 visits today)