Did you know August 15th is National Back to School Prep Day?
Everything has a day, right? National Coffee Day (which I am 100 percent behind), National Left-Handed Day, National Marshmallow Day and even National Naked Gardening Day (which I personally want no part of but you do you.) I recently learned August 15th is National Back to School Prep Day, which made me laugh because our kids started school on August 13th. I know school starts at different time for everyone across the country and that lots of us are behind (lots of us are, right??) so I'm hoping this list of tips for back to school prep will still help you out.
And, I know this year is weird. Actually weird doesn't even begin to describe my thoughts about school starting this year.
Tips for National Back to School Prep Day – August 15th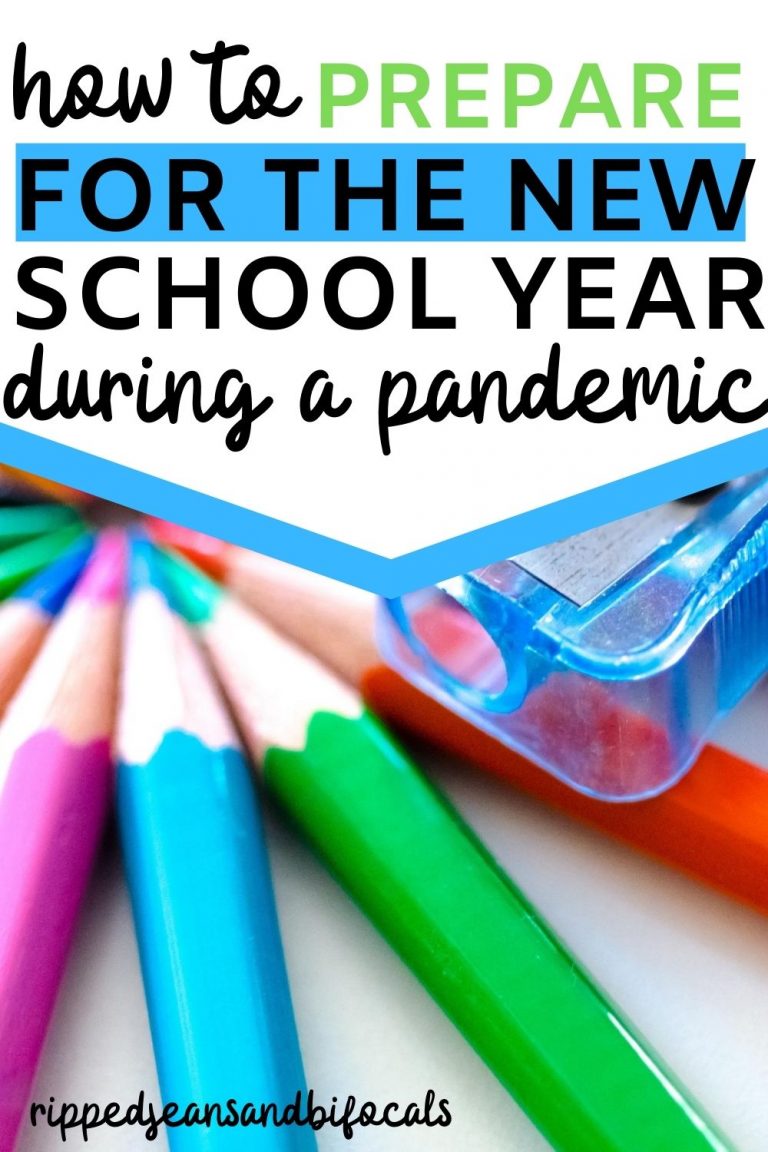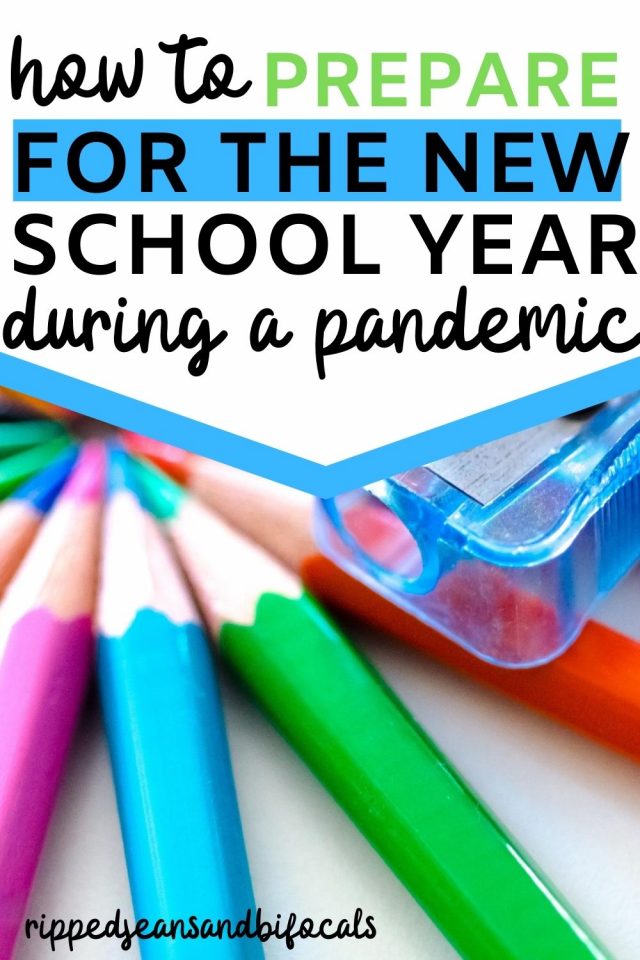 1. Talk to your child about how this school year may be different
Is school "back to normal" or have they learned to navigate a "new normal?" Last year, lots of kids were attending school virtually, either by choice or because in person school was completely closed. More kids are returning to classrooms in the fall of 2021 and less school districts are offering a virtual option. We've lived in and with pandemic-related changes for a while, so much so that younger kids might not remember doing things differently or what "normal" is supposed to look like.
The best thing to do is to be up front about whatever your situation is. Having open conversations about what to expect or what you expect of your kids during the school day is important. Make sure you follow up and ask questions throughout the school year, not just during the settling in period.
To mask or not to mask is a hot topic and that's putting it very mildly. In our area, parents of kids who mask at school are afraid their kids will be bullied by "anti maskers." Parents of kids who opt not to mask are afraid they're going to be bullied by the "sheeple." I feel like no one wins on this one but this is good time to talk about kindness and how to handle conflict.
2. Create a learning command center
No matter where your children are learning, make some space in your home for your child to study or do homework. If you don't have a spare area, or if you have multiple children who want to work together, create a way to store school supplies in a cart or container that's portable and can be used at the kitchen table or anywhere. Stock your back-to-school space or station with essentials (pencils, crayons, etc) and if possible, make a place to store laptops, tablets, and planners.
If your child is returning to in-classroom learning, make a space for backpack storage and maybe even an inbox type of setup for homework folders and permission slips. The first couple weeks of school is typically very "fill out this form" heavy so make sure you have designated a central place to put them so you can review them in one pop (or whenever you get a chance.)
3. Build excitement and inspire positivity
Yeah, I know. This one is hard for me, too.
Even if you're dreading the start of the school year, consider doing something to celebrate back to school. Go out for ice cream, have a BBQ, or plan a special first day of school breakfast. I've heard of families building excitement by doing a countdown calendar or a paper chain "XX days until school starts" and if your kids are excited about starting school, those might be things to try at your house.
We are usually mourning the loss of our fun summer days so a "Woo Hoo, only three days left 'till school starts" wouldn't really work for us but every family is different. And, don't forget to take a first day of school photo, no matter what school looks like for you this year.
4. Make face masks familiar
Most kids are at least somewhat familiar with wearing face coverings by now. If your school requires masks or if you choose to have your child wear a face covering, have a mask for every day for your child.
Make sure they like the mask and feel comfortable wearing it for extended periods of time. Cloth face masks come in countless patterns and colors, and kids can use them to express their personal style or match their outfits. Pro tip: it's also smart to make sure kids have an extra mask in a plastic baggie every day just in case something happens to the first one. Sneezing in your mask and having to wear it all day is gross.
If they're required to mask up for dance or sports, make sure they're also covered for that activity.
Here's a list of mask options for kids. Everything on this list has been recommended by a parent from my community or something we've used in our family.
We live in a very hot climate and we find disposable masks to be a lot more comfortable and it's easy to have a fresh one every day. We bought these disposable masks for our family but if you have really small kiddos, this mask will be too loose. You can tie a knot in it to make it fit your child's face, which is what we've had to do

5. Develop a sleep routine ahead of time
Full disclosure: this is a do as I say and not as I do. Maybe more than that, it's a "I didn't do this and I'm paying for it now" kind of cautionary tale.
Every year, I say I'm going to start cracking down on the late nights we keep during summer. Every year, it's two days before school starts and my kids are still wide awake at midnight, wanting to sleep until past 9:00 a.m.
We get through it but it does make for a rough first week at school. Pay now or pay later.
6. Meal prep healthy lunches and snacks
I struggle with consistently meal planning. I don't know why because things are so much less stressful when I do.
I usually start by asking my kids what they'd like to have for dinner. I usually try to make one thing they request each week and then I go to my Pinterest boards and my cookbooks to get more inspiration. I'll plan our lunches around what I think I might have leftover from dinner. I'll always try to grill extra chicken or make a double batch of taco meat, since those are easy to throw in bowls and salads for quick lunches.
My kids really love Blue Apron. It's a meal subscription box service where you'll get all of your fresh ingredients plus recipe cards. You'll typically only need olive oil, salt and pepper to make your dish. This has gotten us to try some things that we probably wouldn't have tried before and my kids see it as an activity we can do together. Each box has two meals and my boys will take turns cooking a meal with me.
Stocking up on quick breakfast and lunch items makes getting out the door in the morning easier. I precut fruit (or pre portion frozen fruit) for smoothies. I make sure the cereal cannisters are full when I meal plan or make my grocery list at the beginning of a new week.
We really like Daily Harvest for smoothies and soups. My son will drink these smoothies in the morning and I'll have them sometimes for an afternoon snack. Their butternut squash soup is THE BEST and my husband and I will eat it with a salad or sandwich when we have lunch together at home.
7. National back to school prep day is a great time to check out new websites and apps
Students who are starting out the first part of their fall semester online may need extra help on assignments, and luckily there are plenty of safe online resources they can utilize. Brainly is a social online learning and homework help community that brings all the benefits of in-person study groups into a digital format. Dictionary.com is perfect for students needing to look up definitions for vocabulary words, synonyms or antonyms, as well as wanting to expand their personal word bank with a word of the day. You can also check out myhomework.app.
There's lots of technology and apps out there and new things are constantly popping up. Explore, ask around, and find out what's right for you.
8. Build in time for social interactions
Most kids are back in the physical school setting and getting to interact with classmates and friends in person. If your kids are still virtual or being homeschooled, make sure you're prioritizing socialization and time spent with friends they might miss.
Setting up Zoom calls with friends is another great idea to ensure your kids aren't missing out on time with friends and distant family. Outdoor play dates or meeting at a park to catch up and have fun is another great idea.
There are also other apps you can use to communicate with friends and family. One I really like is the free version of the Marco Polo app, too. You can also check out fun backgrounds or skins for Zoom calls. Just because you're interacting with friends online doesn't mean it can't be fun.
9. Have the hand sanitizer on hand
If your kids are returning to in-classroom school, make sure they have hand sanitizer readily available anytime they may need it. A mini hand sanitizer bottle on a key chain works great for backpacks, and you can also use Velcro to attach a small bottle of hand-sanitizer to the inside of lunch boxes. Sure, there will likely be plenty of hand sanitizer at schools, but why not make sure they always have it right when they might need it?
Also, if there's one thing we've learned over the past 18 months, it's that not all hand sanitizer is created equal. There's the "good stuff" and then there's the stuff that comes in the gallon sized industrial jugs that feels and smells terrible.
Related: Make your own hand sanitizer – It's easy!
How do you feel about going back to school this year? Let me know in the comments! And, good luck and cheers to National Back to School Prep Day on Aug. 15th!