Dear Rachel Dolezal,
I didn't know who you were until this week. I will sheepishly admit that I'm "not that into the news." If it doesn't pop into my Facebook feed, I probably don't know about it. I know that's a little lame, but I'm a working mom with two boys and I get pulled in lots of different directions. I'm sure you can relate.
Reading about how a white woman who identified as a black woman and spent most of her life presenting herself as something she really isn't didn't shock or offend me, even though it has caused quite the stir in your world.
While it's beyond me why or how someone would be dishonest about their ethnicity in today's world, I do understand the concept of reinventing oneself. I actually thought it was kind of a shame that the good work you accomplished through the NAACP was now overshadowed by the oh-so-shocking news that you are not really a black woman, as you have allowed the world to believe.
I was kind of in your corner…
Did you know I am a contributor for Alamo City Moms Blog?  To read the rest of this article, please click HERE.  My viewpoint might surprise you.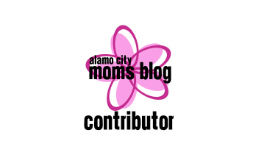 If you've enjoyed this post, please follow me on Facebook.
Click the button below to vote for me once daily! Thanks for reading!