Sometimes mom needs a little bit of a day off, right? I say "a little bit of a day off" because an entire day off as a mom is a little bit like the mythical unicorn that poops globs of glittery rainbow frosting.
That's right, it doesn't exist.
But a mini break: a few hours where your small humans aren't pulling on your shirt, whining for juice boxes or trying to get you to participate in yet another game of "I spy" is usually doable, with a little bit of planning.
I snuck away today for a couple of hours. The Blo Bar at Dominion Ridge invited me to come in for a complimentary blowout and well…how could I say no to that? I wash my hair about twice a week and I am a major supporter of the messy bun. And I buy dry shampoo by the case…not really. But I should. I use a lot of that stuff.
I thought it might be fun to do something nice with my hair for a change. It's good to spoil yourself sometimes.
The Blo Bar is a cool place to go to get your hair in shape for a special event…and if your special event actually turns out to be making chili dogs in your kitchen? Well, that's OK.
The Blo Bar is a salon like no other – no cuts, no colors. Just shampoos and beautiful hairstyles. You go from this:
To this: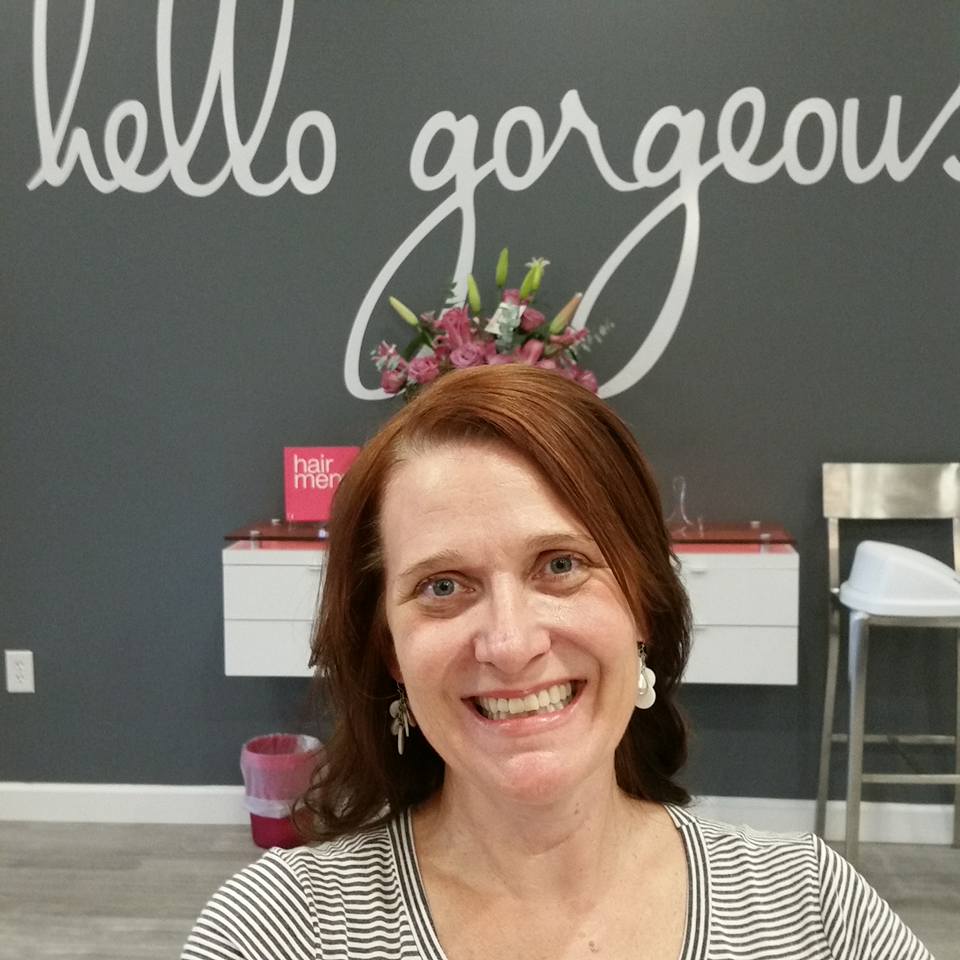 In under an hour. How cool is that?
When I walked into the Blo Bar, the receptionist checked me in and asked if I wanted something to drink.
Me: Can I have a diet coke?
Her: I'm sorry, we only have mimosas or…
Yeah, I stopped her right there. I'm sure there were other beverages but there was really no need for her to continue the rest of the sentence.
I sat and caught up on my gossip magazines and sipped while I waited for my stylist…that's right. I was daydrinking and reading the tabloids. My kids? Pfft.
The Blo Bar does a great shampoo and condition before they give you the full blowout treatment. I called the salon the morning of my appointment to verify that the shampoo is part of their service, which is apparently a common question. It might have been a minute since I'd washed my hair. And by a minute, I mean several days. The shampoo and conditioner is indeed a part of the service.
Behold the most comfortable shampoo chairs on the planet.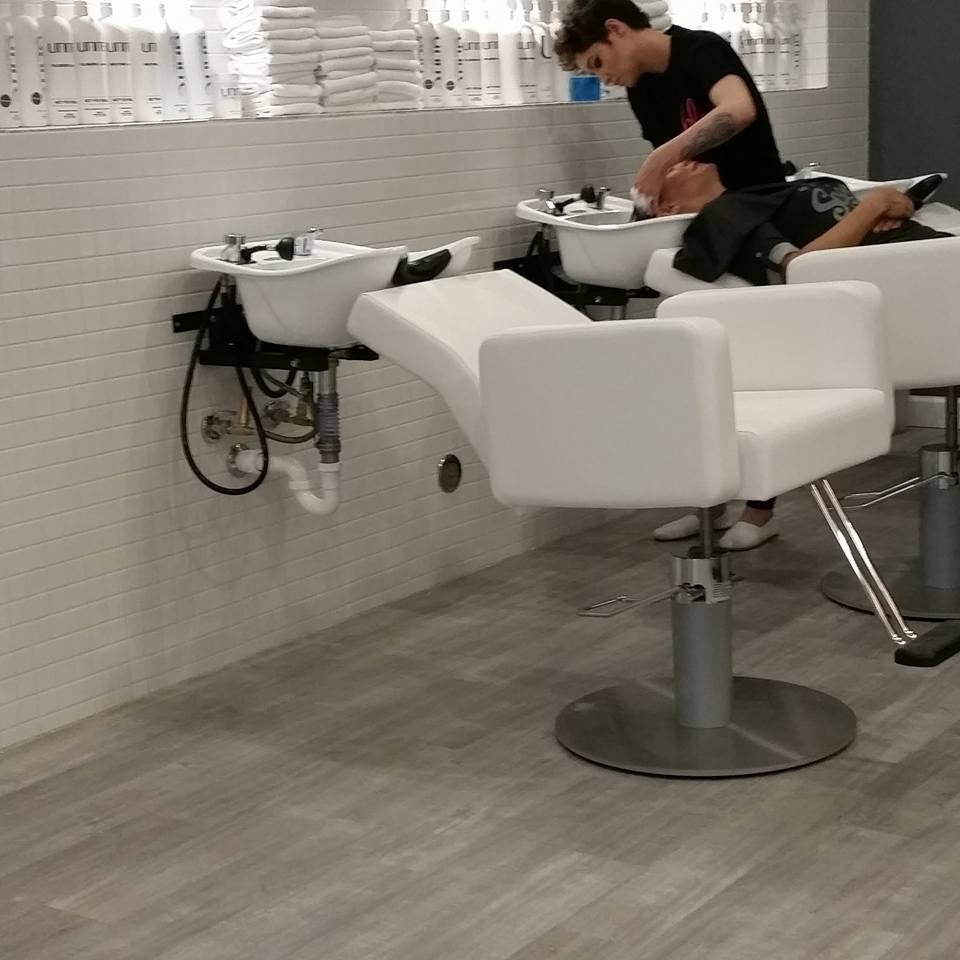 I have pretty fine hair but I have a lot of hair. After my glorious shampoo, Jennifer dried my hair with a round brush and did all kinds of fancy stuff with flat irons and curling rods. You can select the type of style you want from a menu…they do up-dos, super straight, beachy waves and curls.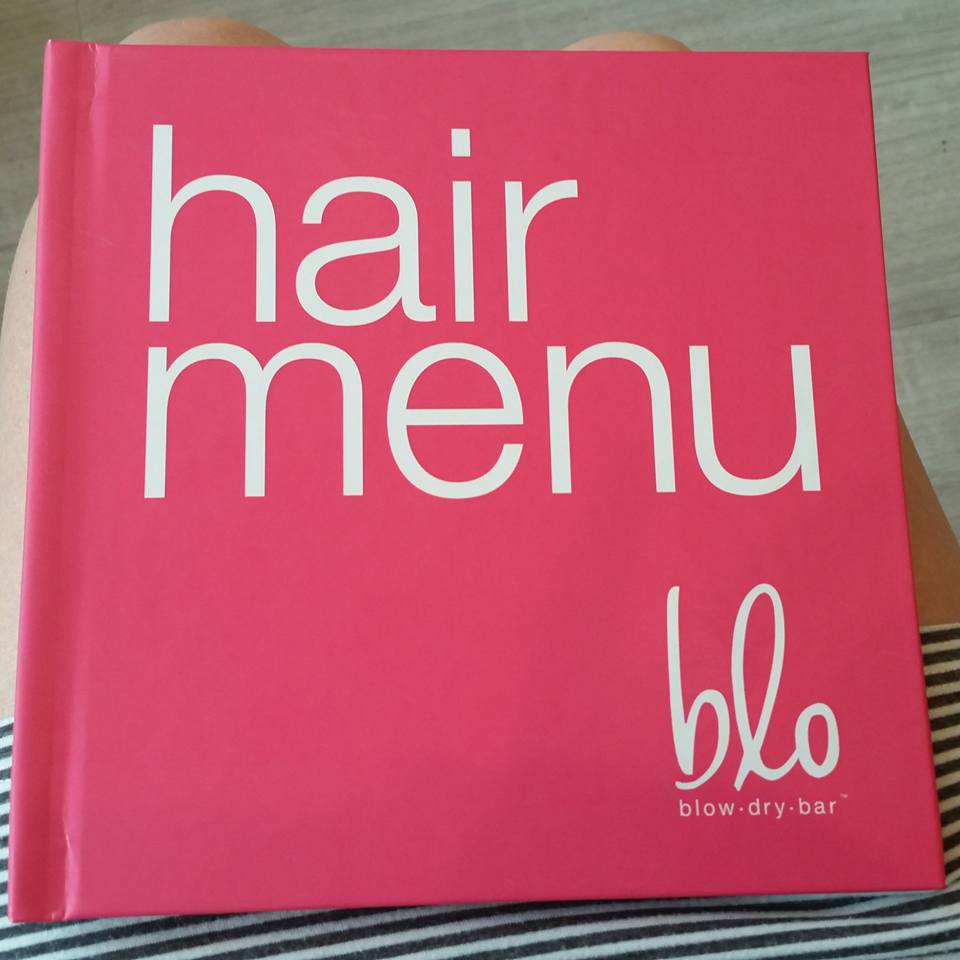 The Blo Bar is a really happy place. Mimosas, baked goods, wall art. It was just really nice to have a little slice of the day that was about ME and not about breaking up a fight over whose turn it was to have their cereal in the Spiderman bowl. No one at the Blo Bar asked me to wipe their bottom so I'm calling it a really good day.
And my hair – OMG.  I never look this good.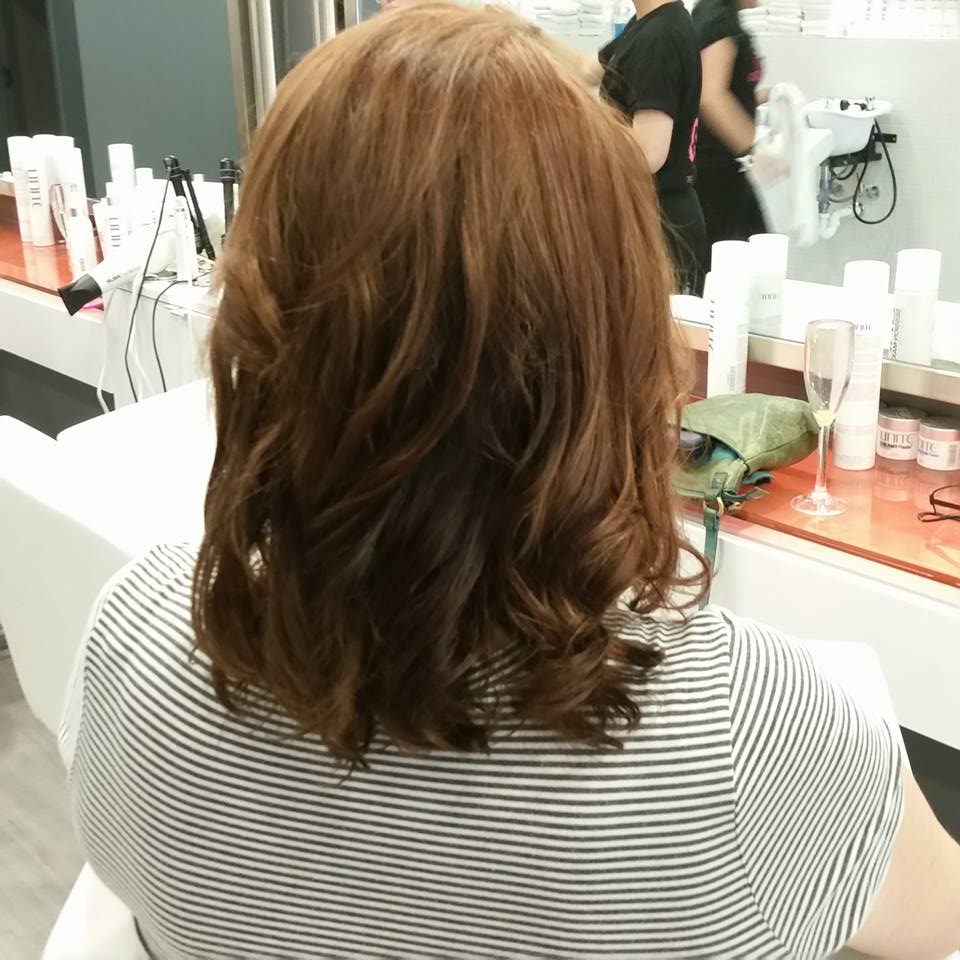 I could get seriously addicted.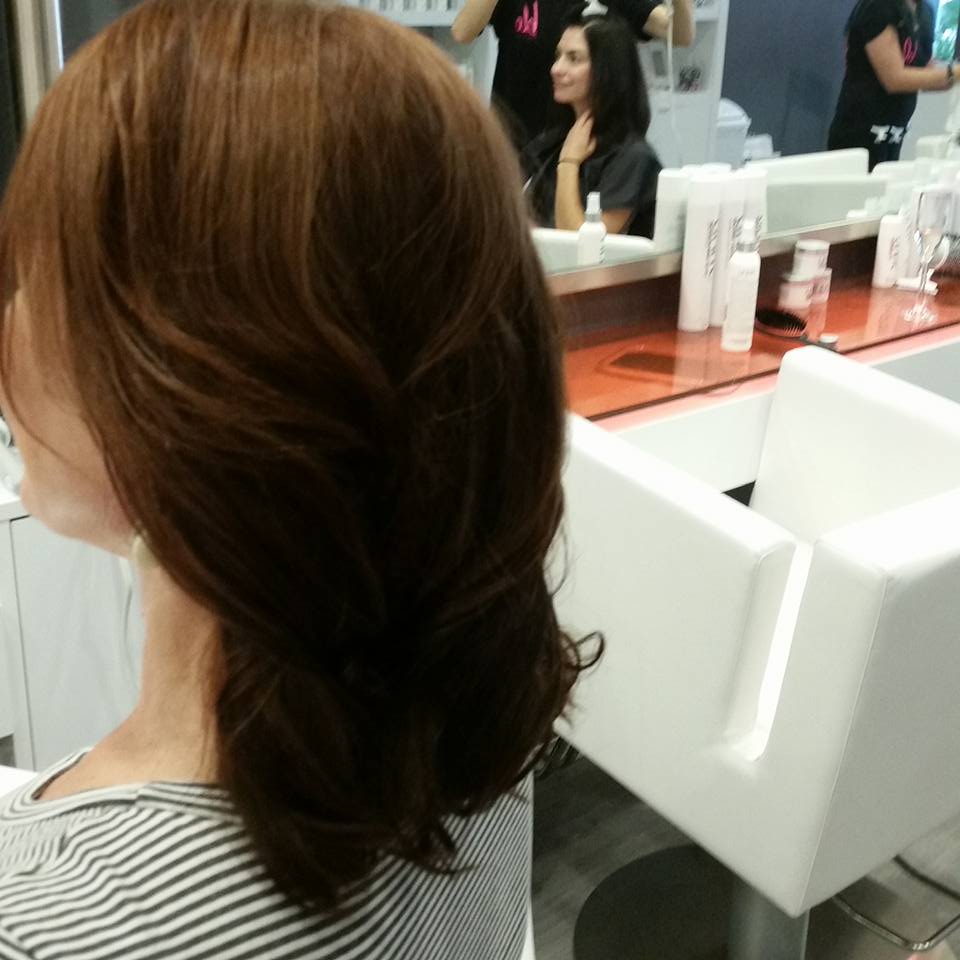 Here's what my hair looks like on day 2:
I have a fairly oily scalp so I usually twist the crown or do a half up-do on days 2 and 3. But my ends are still nice and smooth!
The Blo Bar at Dominion Ridge is about a 35-minute drive from my house which equates to extra me time. I'm driving the 2016 Kia Optima this week, which is a great, comfortable car for highway cruising. Warning: it's a turbo, which means it's got a little extra giddy up, so if your foot tends to be heavy on the gas pedal, watch out.
The Optima has awesome Sirius XM radio, so I got to really enjoy my solo car ride, AKA singing at the top of my lungs to Taylor Swift and Britney Spears. Don't judge me.
The rear seat has plenty of room for my kids' booster seats and this is a great little family run-a-round car but did I say how nice it was to take a drive without whiny little voices chiming in front the back seat?
I love my kids and spending time with them. I'm not going to say I love every moment of being a mom but I love most moments of being a mom. I think giving myself a break once in a while helps me to keep a smidgen of my sanity when I'm cleaning up pee puddles in the bathroom or trying to referee a fight over which kid gets the last purple vitamin.
Thank you DriveShop, Kia and the Blo Bar for helping to make my mom break extra awesome.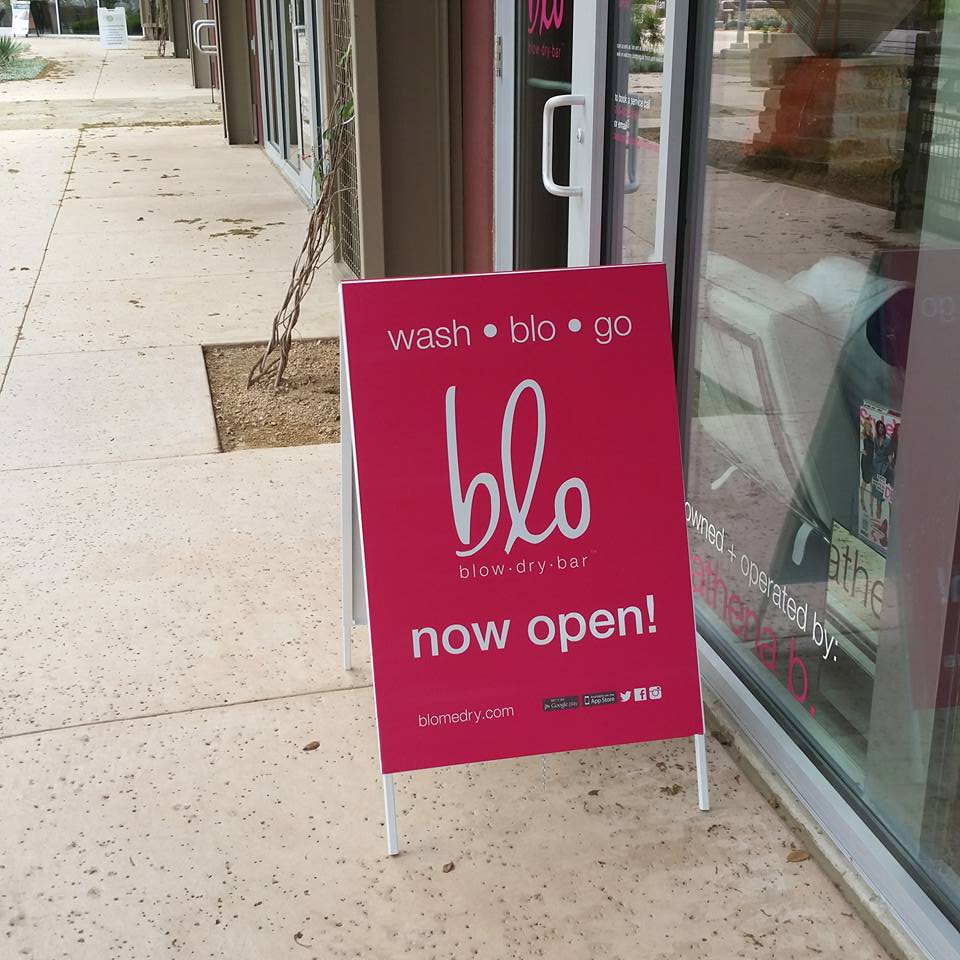 So moms…what do YOU do to take some time for yourself? And if you have to think about that for too long, maybe it's time to schedule some pampering or some alone time.
Thank you for reading!
Follow Ripped Jeans and Bifocals's board Parenting Survival Tips on Pinterest.
If you enjoyed reading this post, please give me a vote on Top Mommy Blogs my clicking the button below. It's super easy and helps my site A TON.