Are you a snooper?  Do you have a Nosy Nancy in your life?  I'm not an eavesdropper but I'll admit to having a greater-than-average curiosity about the stuff in people's bathroom cupboards.  Regardless of where you stand on the subject of snooping, you're going to want to read this.  It will make you laugh. 
Hello, my name is Stephanie and I'm a Snoopaholic. No, I'm not obsessed with Charlie Brown's dog. I have eavesdropped on so many phone calls, read so many diaries, pressed my ear to so many walls, and glimpsed so many text messages that even a 12-step program cannot help me now. I'd surely figure out how to spy on my "Higher Power."
Next Stop…Eavesdrop!
I believe this obsession started unintentionally, dare I say innocently? Back when landline phones adorned every kitchen wall, and those phones had other attached phones connected to the same line (called "extensions" for you youngsters) in faraway upstairs bedrooms where "listening in" could easily happen accidentally. If you were ten-years-old, addicted to a certain radio station where you had to be the sixth caller when the DJ played a sound-clip of The Fonz grunting, "Heeeeyyyyyy" to win Disneyland passes, you might suddenly snatch up the receiver and . . .and…. instead of finding out you're gonna see Mickey Mouse, you find out your older sister is having an affair.
Editor's Note:  I really miss Fonzie…
"Shhhh. What was that? Did you just hear a click like someone picked up the other line? We better hang up now, just in case. I love you, Alan…"
Of course there was only one thing for me to do the next day….and the miniature key was right in the little padlock!
"Dear Diary,
Today Alan kissed me and then confessed to being a married man. This is so Marsha Brady/Dr. Dentist-like! (Oh God! I had just watched that Brady Bunch episode with her last week!) He gave me a locket and told me to wear it under my blouse and never show it to anyone. But today I noticed my ten-year-old sister staring at the chain. (I had actually been staring at her boobs, wondering about my own.) She is so obnoxious. And fat too. Gotta go study, Diary… (Nooo! Right at the best part?) college finals are a bitch.
It's Not Always About You. (Yes It Is!)
Wait, forget the affair. So now I was fat?? This was news to me. Obnoxious I knew about, but how many pounds did I need to lose? That was the day I learned something very important. You never really know what others really think about you unless you eavesdrop.
I'm not trying to justify my actions, but don't most people do this sort of thing to dig up dirt on others? From that moment on, I just wanted to find out the truth about MYSELF. Why weren't my perceptions synching up with the way the rest of the people viewed me? I was dying to know what else was being kept from me.
The next day I played at a neighbor's house (twin girls a year older than me) and decided to try a little experiment. In the middle of playing with Barbie dolls, (has anyone ever called Skipper fat behind her back?) I excused myself on the pretense of needing to use the bathroom. I made sure my footsteps could be heard stomping down the hall, then silently tiptoed back to listen through their bedroom door…because I'm a snoopaholic.
"She smells like tuna." "I know. And she always wears her hair in that stupid fat braid." Great, now my hair was chubby too. "Let's tell her we have a piano lesson and can't play anymore."
Sheesh, this was a terrific week for my self-esteem. But now I was completely hooked.
Through The Years I Was All Ears!
As I entered my twenties, I fine-tuned my snooping skills. When I was engaged, we went to a party at my fiancé's brother's house so he could introduce me to some of his buddies and his parents showed up. I was nervous but as the evening wore on and his friends all departed (leaving only the future in-laws) I seized the moment on their couch to sort of "drift-off." I had a glass of wine. Hey, it could happen! Did I mention I was a good actress with academy award performances in Fake Sleeping scenes?
"So….what do you think of her?"
Yesss! I knew I could count on fiancé to get the ball rolling.
"She's pretty nice. I'd say she's a slight improvement over Vanessa." Vanessa? Who the hell was Vanessa? Don't blink, don't blink.
"But does she always wear her hair like Farrah Fawcett?" Man, I can't win in the hair department!
"Well Michael, I'll say this:  if you're really gonna marry this one, make sure she knows I get Thanksgiving and New Year's. Her side of the family can do Groundhogs Day and Washington's birthday. Oh, and I get Christmas Eve too." A control freak future mother-in-law?
"Ma, she's Jewish."
"Really? But she doesn't have the big nose." An ignorant, anti-Semitic, control freak future mother-in-law. 
After that, I got much more daring with my "detective skills." In my thirties, after a horrible fight with my sister (now married) I got the idea to telephone her home but stay silent when she answered. I figured maybe I'd get to overhear some snatches of conversation with her hubby, (featuring a few choice words about me!) before she hung up the phone. How could it hurt?
She answered on the third ring, sounding like she'd been crying. Wow, I guess our fight upset her more than I realized.
"Hello? Is anyone there? Hello?! I can hear you breathing. You bitch."
Silence. What juicy tidbit would I find out about me now? Maybe they think I'm an awful cook, my kids are brats, I'm aging horribly, or . . .
"Alan, why don't you tell your mistress to stop calling our home at night before the children are in bed."
Silence. Wow. Talk about full circle. I sadly hung up.
Snoopology Technology!
But then came email. And text messaging. And Facebook. A veritable SnoopFest Smorgasbord.
In fact, thanks to an unprotected password on my sister's cell phone, I saw an entire text conversation about a surprise birthday party for me. Perfect. I hate when I'm not dressed appropriately for those things. And did I tell you that after Fake Sleeping, my next best acting scenes are Pretend Shock and Gasps?
You'll be happy to know that I finally got my comeuppance. As I sat in the beauty salon, (I must've jostled my sweater pocket in the shampoo chair) my cell phone stealthily dialed my sister. And can you believe she listened (spellbound!) to my entire conversation with the stylist? Of all the nerve. She heard about the little black dress I planned to wear, the new purse and heels, as well as my suggestion to drastically change my hairstyle so I could treat all the guests to the New Me.
Of course the party was promptly cancelled. And you guessed it — my hair remains stuck in the 70's.
Hi, my name is Stephanie and I'm a Snoopaholic. If I leave this blog right now, will you talk about me in the comments section?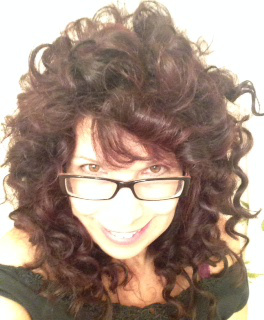 Stephanie D. Lewis pens a humor blog called Once Upon Your Prime. Her work has been featured on BLUNTmoms, In The Powder Room, BlogHer, Midlife Blvd, Erma Bombeck, Say It With a Bang and local print publications. She is a regular contributor to The Huffington Post and you can follow her on Twitter @MissMenopause. A single mother of six, she'll pass on a full time nanny, but definitely needs a live-in psychiatrist. Oh and check out her novel on Amazon, "Lullabies & Alibis" about marriage, motherhood, and madness, with strong emphasis on the latter.