Chocolate Peanut Butter Protein Smoothie with the Breville Super Q
We do smoothies for breakfast at least one school day a week…sometimes more. It's a fast way to get your nutrients in, you can do a lot of prep the night before, and best of all…BOTH of my kids will accept a smoothie without complaint. That'a a total win. I originally created this basic chocolate peanut butter protein smoothie for my kids but it's become my go-to breakfast as well. And, now that we've got our new Breville Super Q, making smoothies has just been kicked up several notches.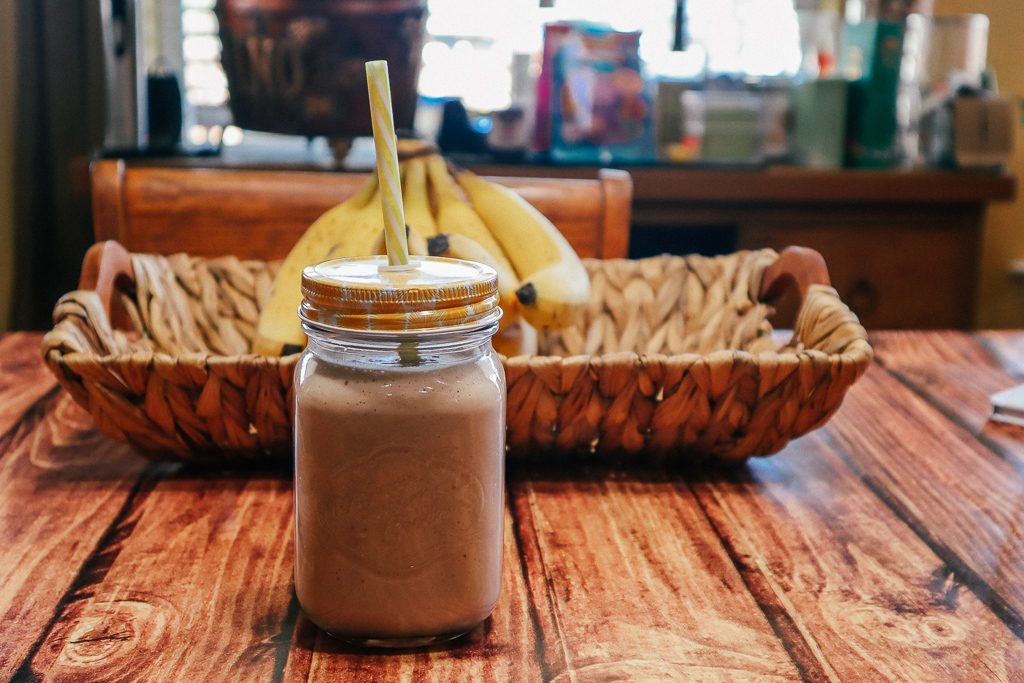 Chocolate Peanut Butter Protein Smoothie with the Breville Super Q
This post contains affiliate links which means I may earn a commission if you make purchases from the links in my post.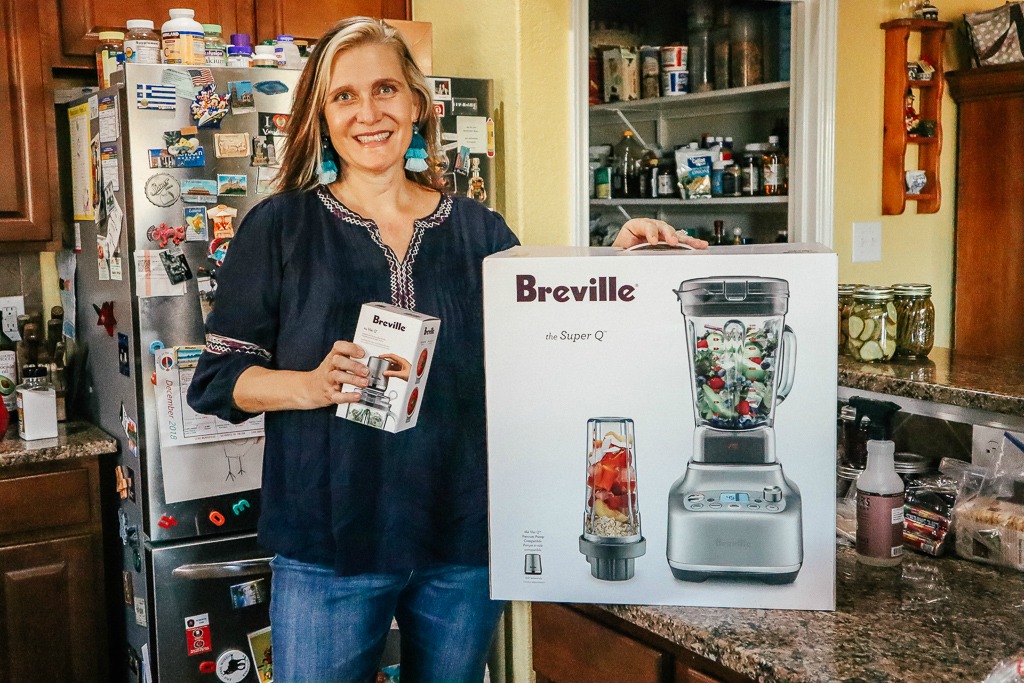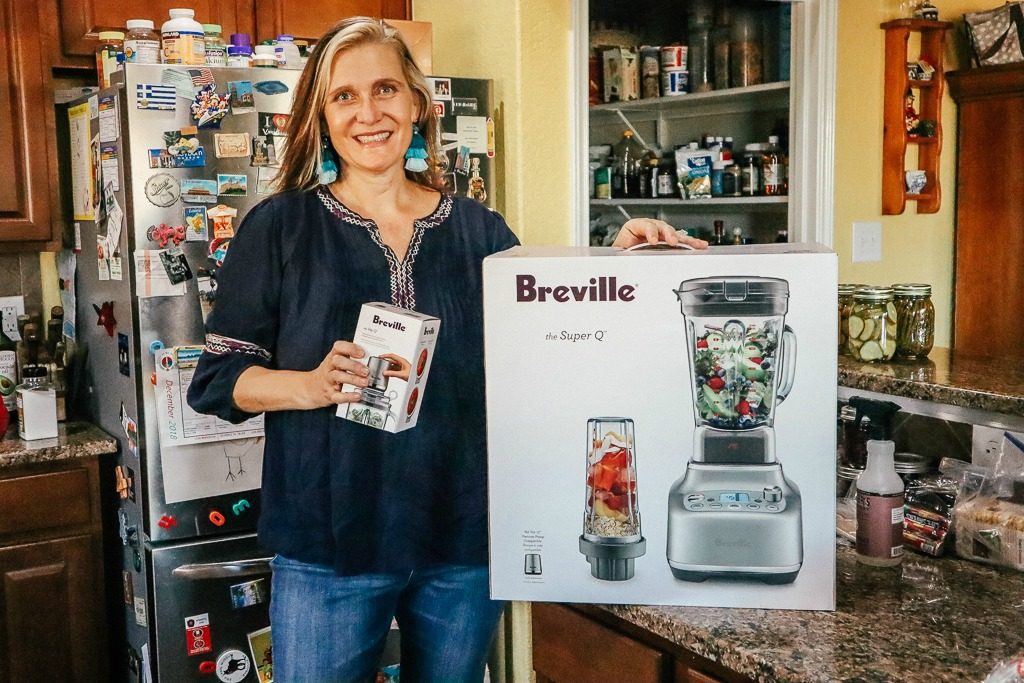 This is a basic smoothie recipe with simple ingredients: Almond Milk, Frozen Banana, Chocolate Protein Powder, and Peanut Butter…see complete recipe below.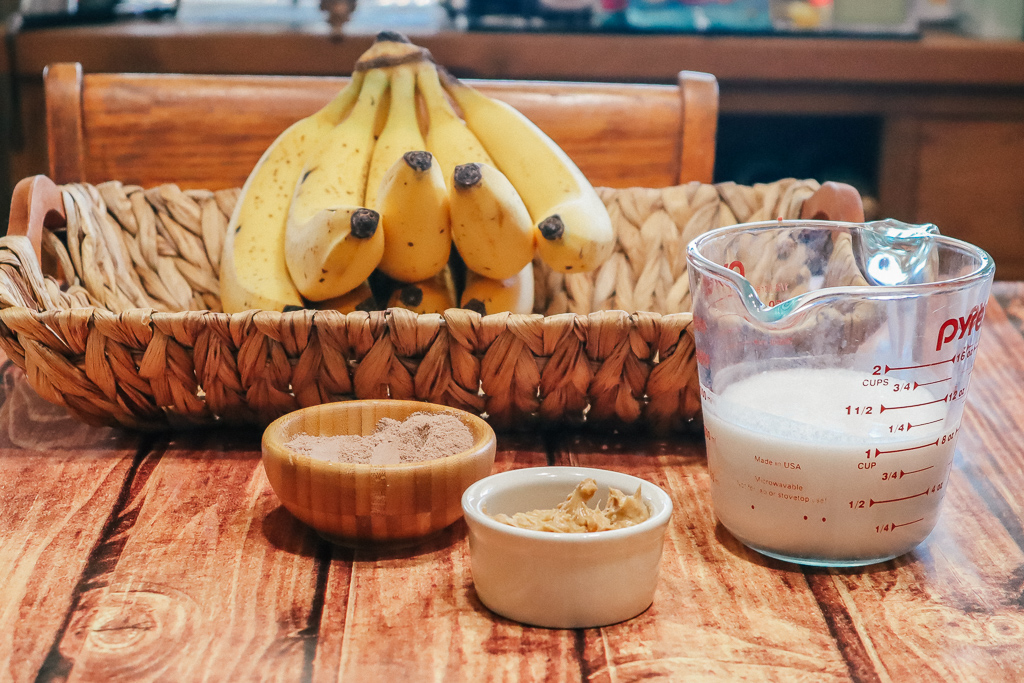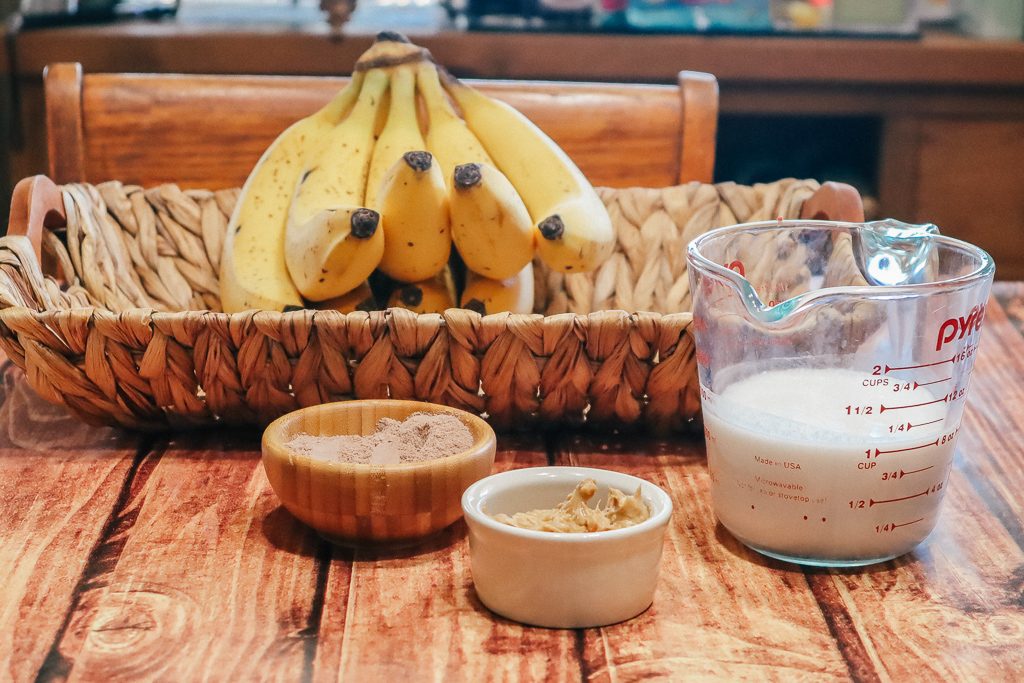 This amount makes one smoothie but the Super Q can handle double the ingredients to make two at a time. I like to use the frozen bananas (just peel and pop in a freezer bag) because it cuts down on the amount of ice I use and makes a thicker smoothie. You can also substitute coconut milk or other flavors of protein powder or other nut butters but the chocolate/peanut buttery/banana combo is a flavor that just works at our house. You can leave out the ice cubes but just 2-3 makes the smoothie a little colder, which I really like.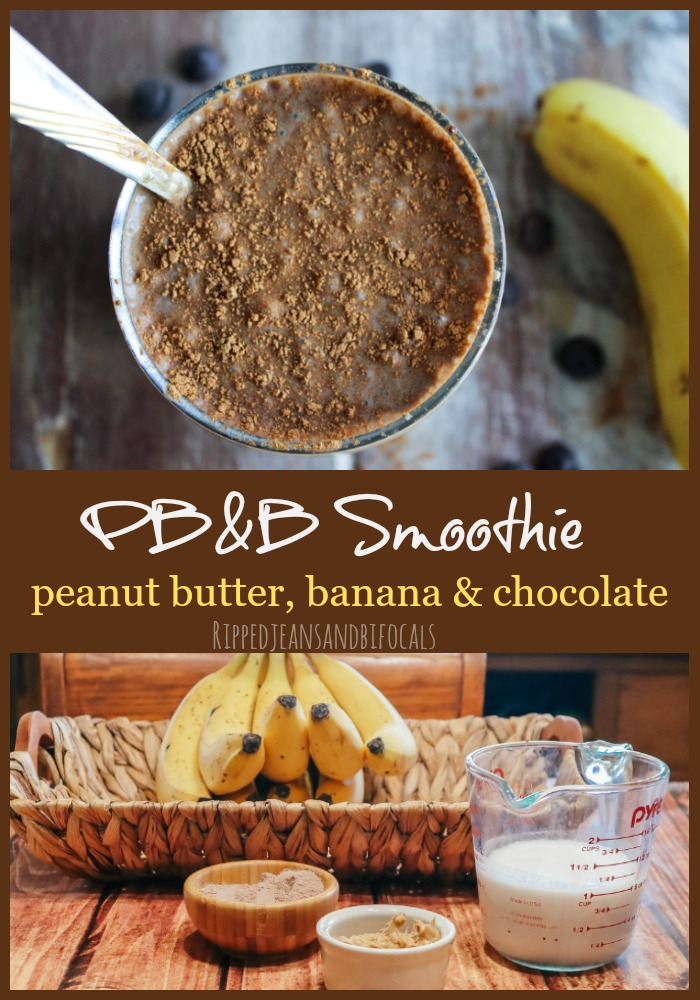 I previously had a Nutri Ninja and I really liked it. However, the Breville Super Q is the Cadillac of Blenders. I will be perfectly honest: I balked at the price tag on the Super Q but you really get what you pay for. I use a blender 3-4 times a week at least, not just for smoothies but for pureeing canned tomatoes and ricing cauliflower. The Super Q has a sleek professional look and I like that…I don't keep all my small appliances out on the counter because I don't like the clutter, but I keep this one out all the time because I use it all the time.
The Super Q can also grind grain, make nut butters, soup and more. My daughter has a Vitamix and this is somewhat comparable in price…but the Super Q has more features and comes with more accessories and is much more intuitive. Plus, I trust the Breville name in kitchen equipment and that is a big deal for me.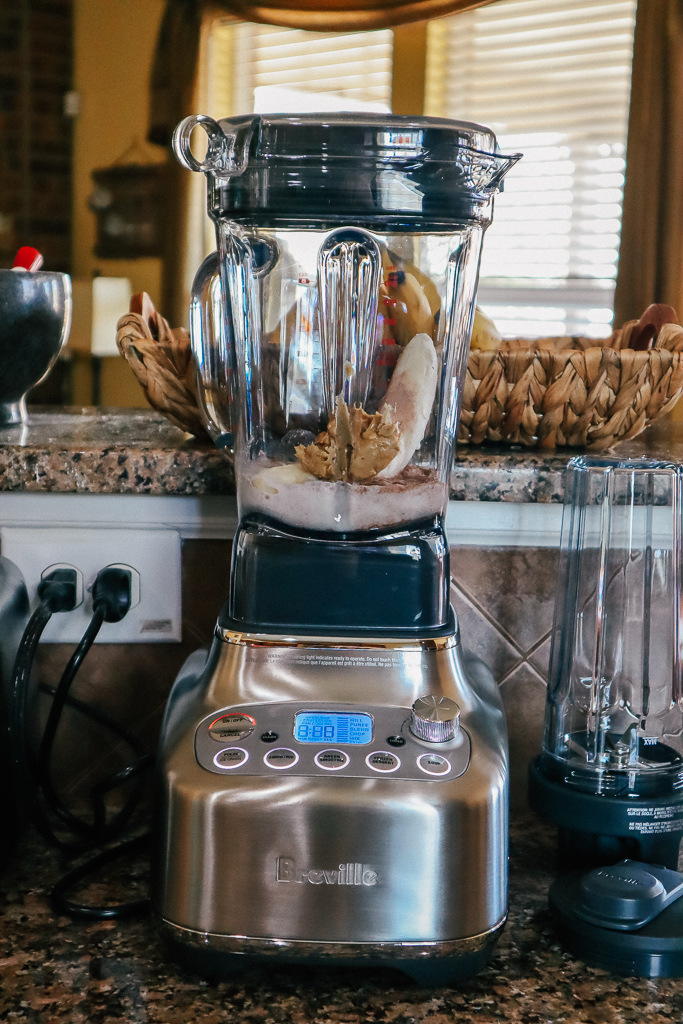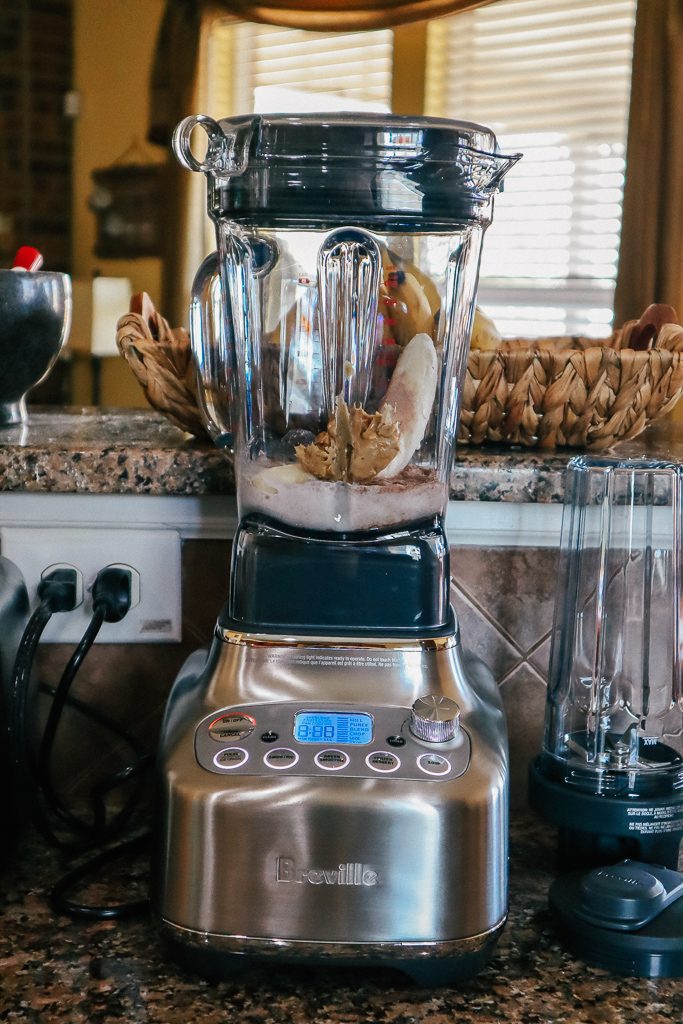 I've only had my Super Q for a couple of weeks, so I'm looking forward to really seeing what it can do. I absolutely love it for ricing cauliflower…I was buying the pre-riced cauliflower at the store because it was just easier but the Super Q makes it easy to do my own and it's a lot less expensive. I also love the idea of making nut butters in smaller batches. My kids love almond butter and cashew butter on toast in the morning and now I can whip up just enough and know exactly what's going into it…which is important.
What's also important is the noise suppression technology. My old blender could be heard from everywhere in the house…and we have a big house. I couldn't have a phone conversation in the next room if the blender was on…not so with this one.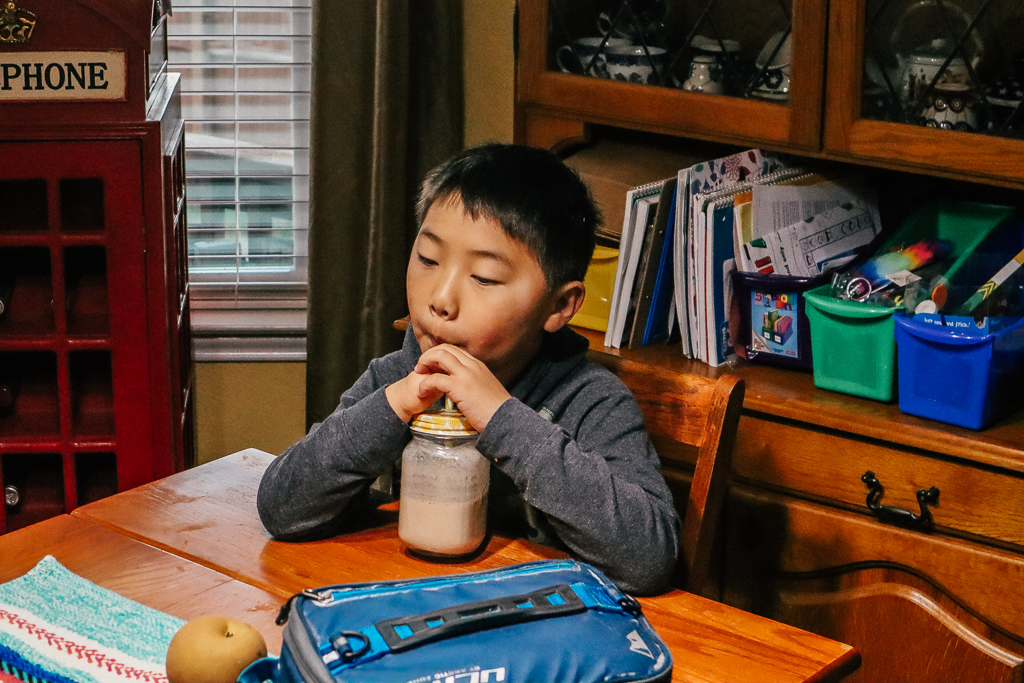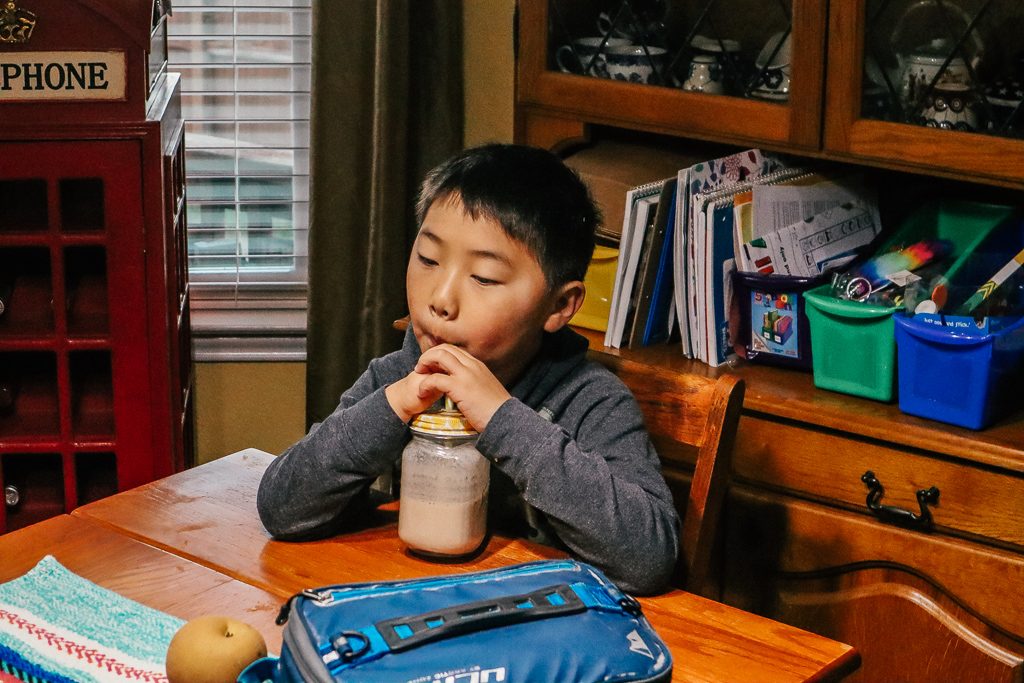 I think this is a great gift to give yourself for your own kitchen but it makes a fantastic housewarming or wedding gift as well. I love the way it looks in my kitchen.
The Super Q boasts many exciting features including:
A powerful 1800 Watt motor with the highest possible motor rating and a 186 mph blade tip speed under load
5 one touch programs that allow consumers to optimize times and speed for the best results
12 speed settings
Noise Suppression technology
Pitcher recognition that allows the Super Q to recognize the pitcher being used and optimize performance.
Compatibility with the Vac Q vacuum pump which removes air from the pitcher before blending, allowing for a smoother texture, brighter colors and richer flavors (sold seperately).
Breville also sent me the  "Vac Q™" which is an attachment that fits on to the top of your Super Q. The Vac Q is a powerful pump that goes to work before blending to reduce the amount of oxygen in the pitcher. This helps preserve the color, taste, and nutrients of fruits and vegetables. I'll be honest: I was a little skeptical but after one use, I'm a believer.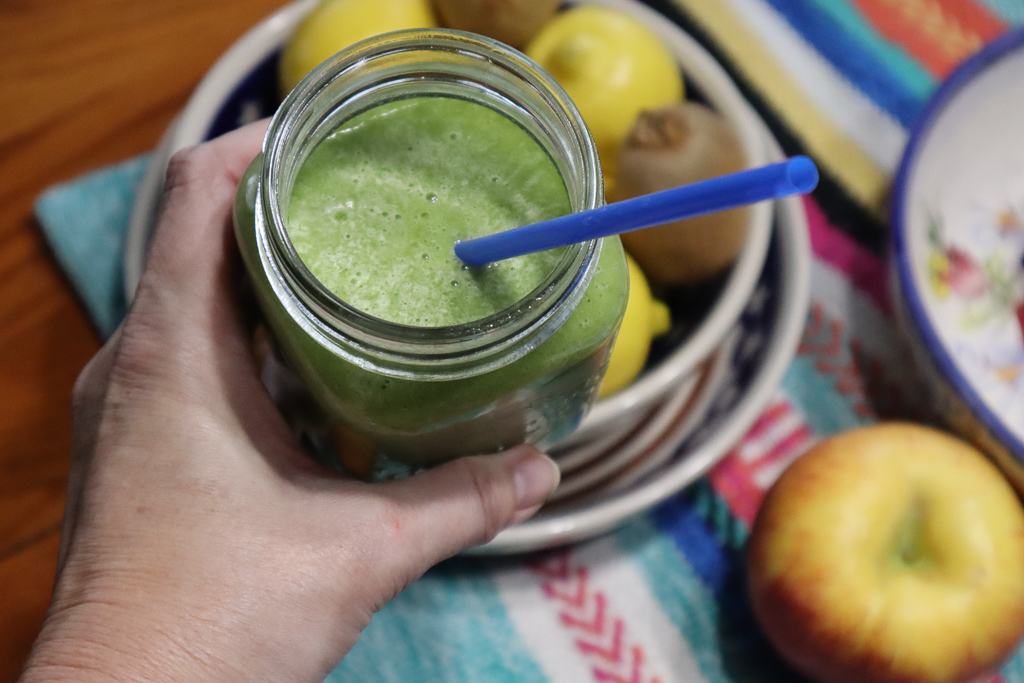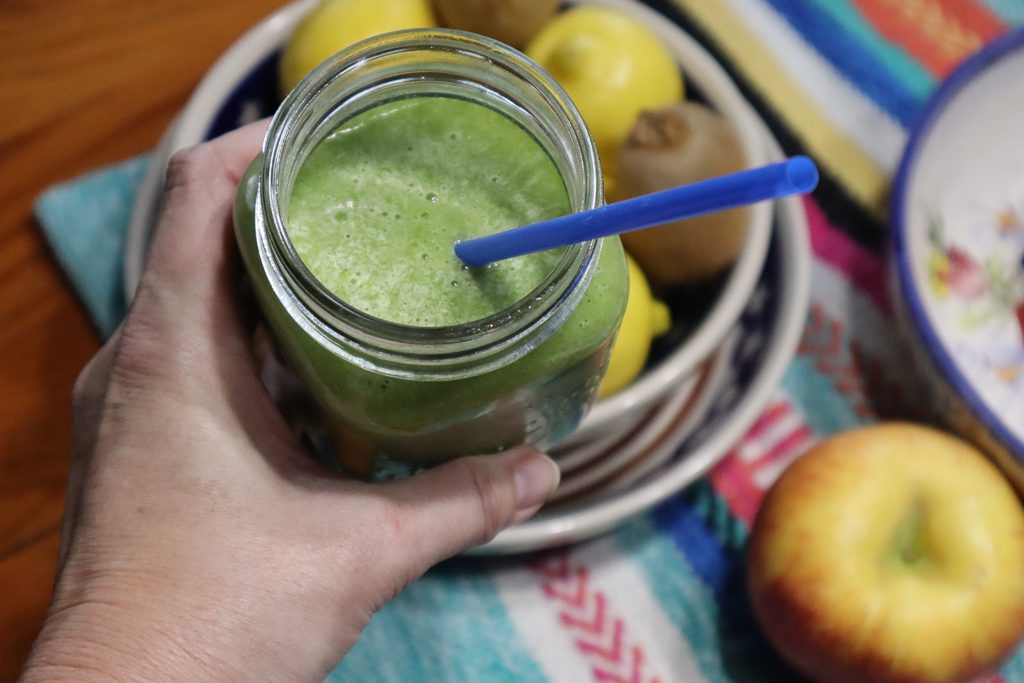 This makes our green smoothies greener and eliminates some of the air bubbles. It also greatly improves the taste. I make our immune boosting smoothies with fresh ginger, lemon juice, kiwi, apples, oranges, and power greens and using the Vac Q results in a greener color and a sweeter taste…don't ask me how that works because the two smoothies in the picture were made with the exact same ingredients.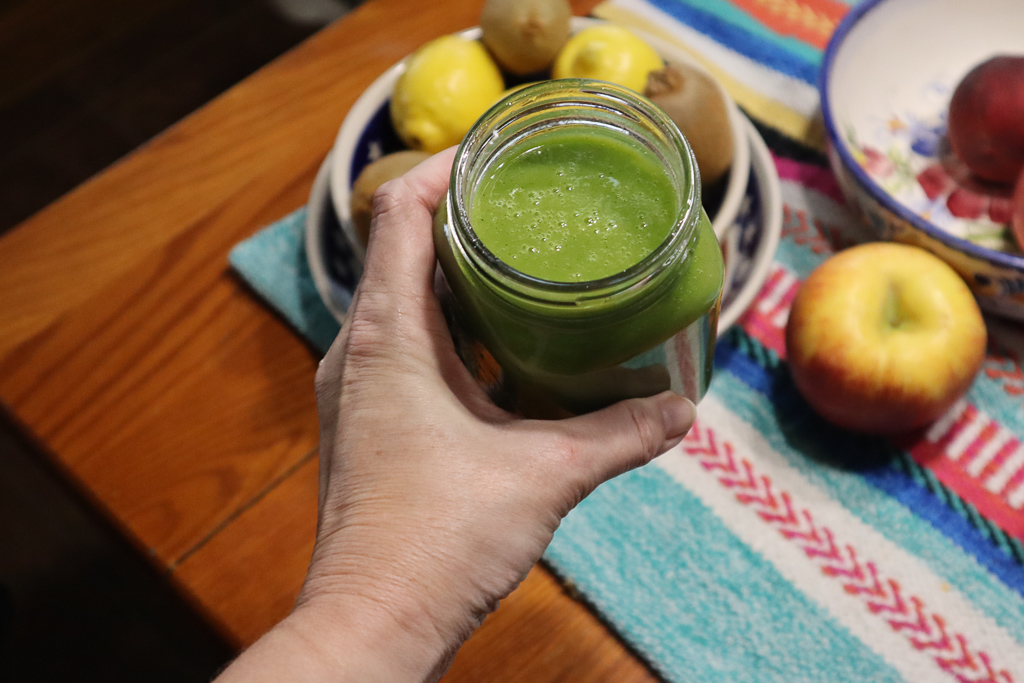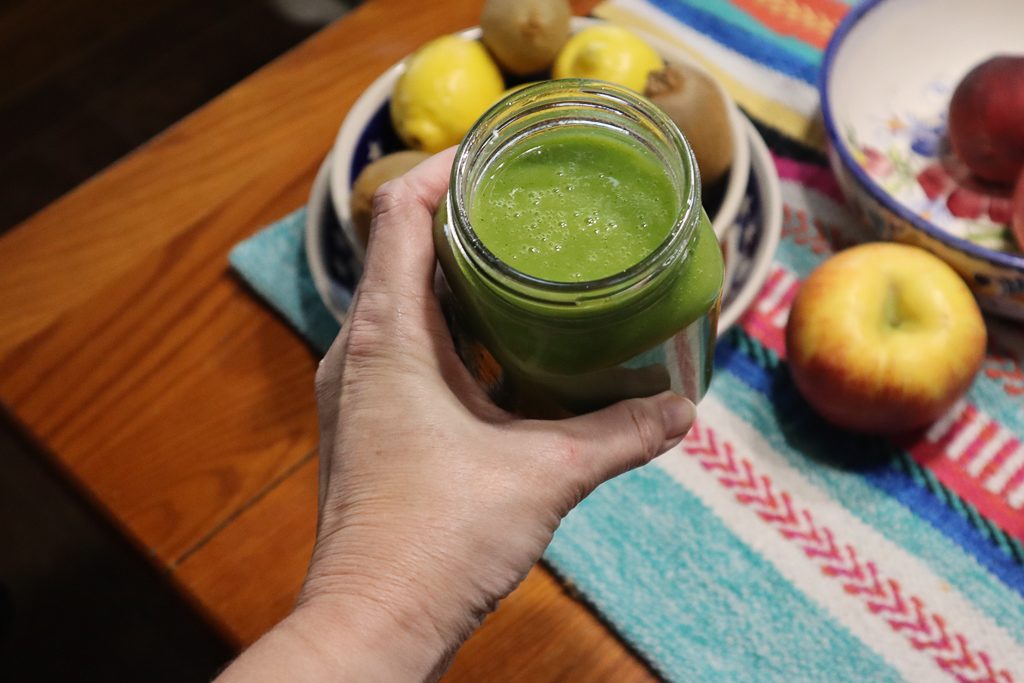 Shipping is free when you order from Breville.com. Breville offers free delivery on all orders over $49.
Looking for something else for your kitchen? The Breville Hot Wok is on my kitchen equipment wish list. They've got a ton of amazing high-end kitchen equipment on their site and I pretty much want it all. It's not too early to start dropping hints to "Santa", right?
more from Breville.com: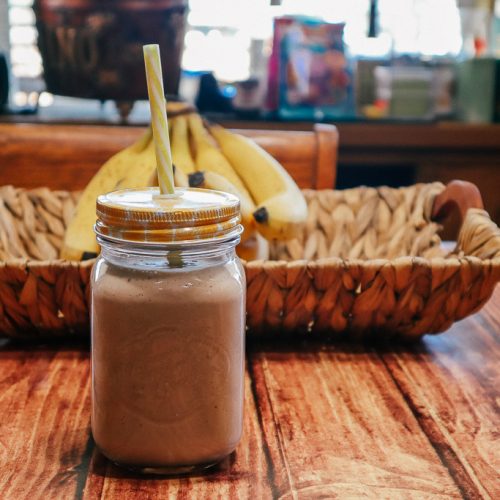 Chocolate Peanut Butter Smoothie
Ingredients
1

frozen banana

2

tbsp

peanut butter

1

scoop

chocolate protein powder

1

cup

almond milk

3

ice cubes
Instructions
Layer all ingredients in the Breville Super Q and blend together using the "smoothie" setting.

Pour into class and top with ground cinnamon or slice bananas, if desired