Adoption: I wish I would have known how hard it would be to parent someone else's child
(This post may contain affiliate links. Read my full disclosure.)
My adoption story starts on a balmy March day when I was given the answer I had been begging medical professionals for.I was shivering uncontrollably while gulping cups of water while nurses bustled in and out of my room, extracting vial and vial of blood out of my stick-thin arms, when finally, a doctor burst into the room.
His eyes were wide as he skimmed the papers stuck to his clipboard. My husband and I looked at him expectantly to which he replied, "You have type 1 diabetes. Your blood sugar is 700, and you are in a medical state called diabetic ketoacidosis. We're taking you to the ICU immediately."
I was simultaneously relieved and overwhelmed. For a year and a half, I'd experienced a range of symptoms including chronic thirst and hunger, weight loss, mood swings, fatigue, and eventually, bed-wetting, tingling in my feet, and chronic sinus infections that antibiotic couldn't cure. I had seen five different medical professionals, one of whom was so frustrated with my continual visits that he half-heartedly suggested I may have anorexia.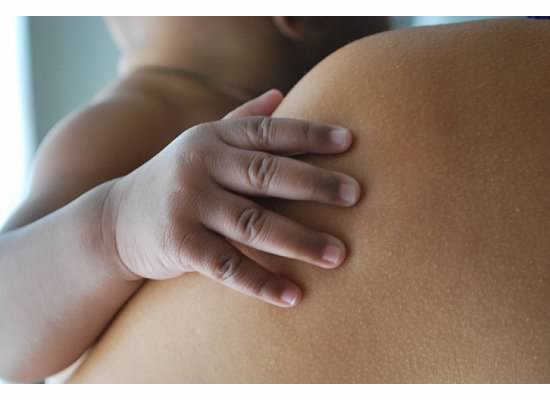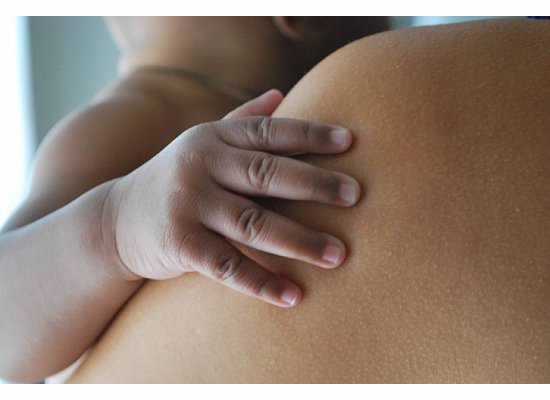 During my five-day hospital stay, I was poked, prodded, interrogated, visited, trained, and constantly disturbed. There was no silence…just two really horrible roommates (one of whom cried out constantly to her dead husband, and the other couldn't stop puking), nurses who looked at me with pity (which only angered me), and doctors who were in such awe that I was still alive.
It wasn't until my third day in the hospital-prison that I felt a sense of hope and purpose. The diabetes nurse educator came in to teach me how to manage my disease: dose and inject insulin, count carbohydrates, use a meter to test my blood sugar, and manage inevitable highs and lows.
[Tweet "It's hard to parent someone else's child @whitebrownsugar"]
I wasn't really listening to her, curled up in a tent-like hospital gown printed in the most horrendous shade of green, until she asked, "Do you two plan on having children?"
Yes. Yes, we did. It was always our plan to grow our family. We'd been married three years, I had just finished grad school, and we were advancing in our careers. Soon, yes, we'd be ready to start a family.
She smiled kindly, happy to have finally connected with the angry, super-skinny girl on the hospital bed. "You can still have children, you know?" she replied, encouragingly. She went on to talk about the risks associated with a diabetic pregnancy: the visits with a high-risk obstetrician, the extra precautions I'd need to take, the chances of passing type 1 diabetes on to our biological children. But I was barely listening. Because immediately, and without hesitation, forging a new path in my mind. Adoption.
Fast-forward a year. My husband and I are at an adoption agency informational meeting. We think we want to adopt internationally, from Guatemala where one of my cousins was adopted from, but we learn that the program is likely to close within months. What other route might we consider?
A few months later, the adoption social worker is in our home, sitting in front of a carefully arranged tray of cheese and strawberries, asking us questions about our finances, our marriage, our parenting philosophies, our childhoods. We are moving forward with a domestic infant adoption.
We waited fourteen grueling, emotional months for our first child. When we got THE call on a sunny November afternoon, we were shocked, excited, and very, very scared. We'd envisioned and prayed for this moment, but we never could have imagined what it would feel like to hear the words "you're chosen."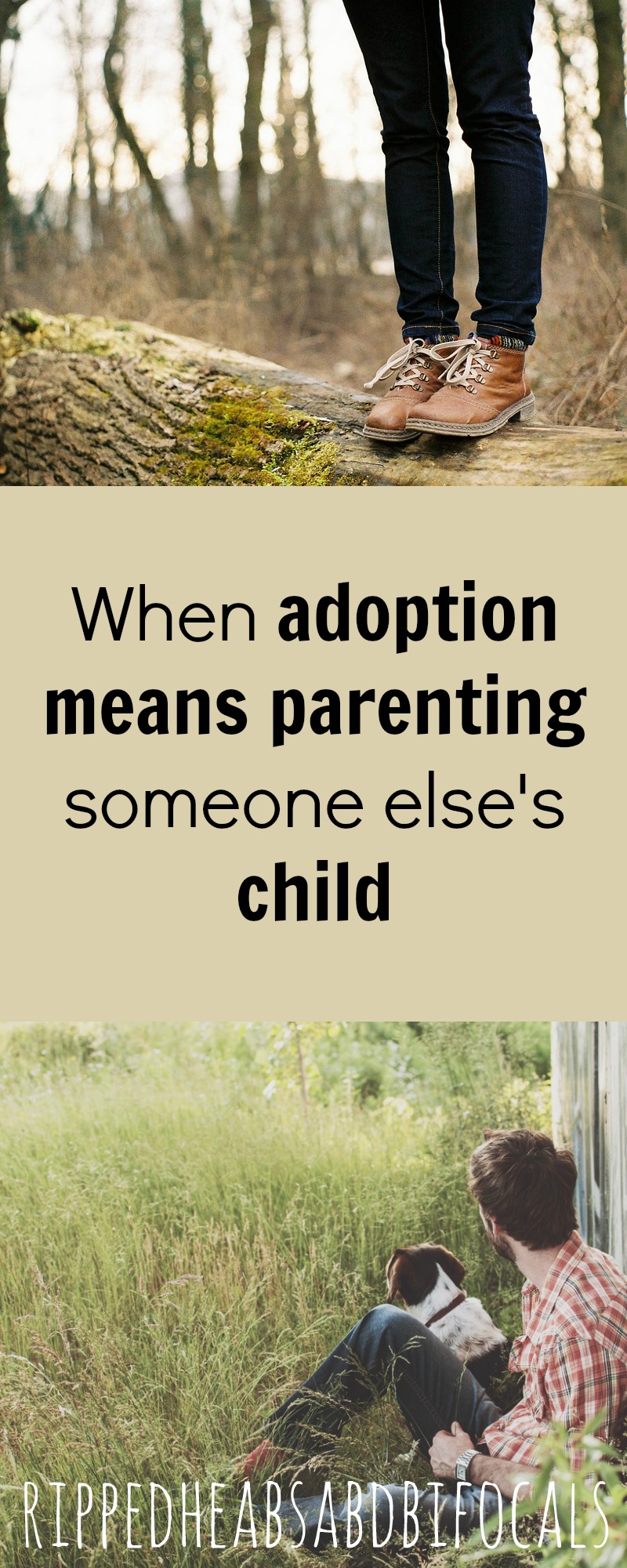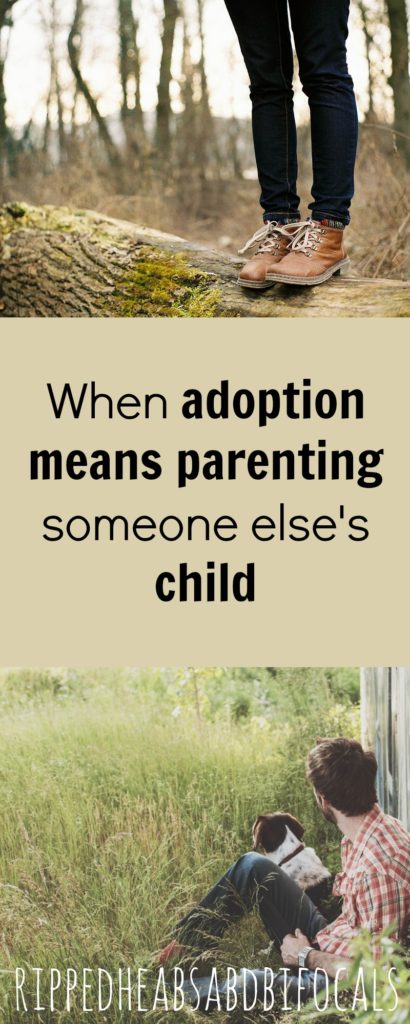 This was followed by, "Pack and come get your baby." Five days later, we were driving to the courthouse to obtain temporary custody of the baby girl we had met the evening before. We were already so invested in this little girl. She was a tiny thing, not even six pounds, with chocolate brown skin, long eyelashes, and a silky head of wavy hair.
Just a few minutes before we reached the courthouse, my cell phone rang. I picked it up, my heart pounding. Had the birth mother changed her mind? Were we going home empty-handed, our hearts broken? The social worker greeted me quickly and said, "She wants to meet you after all. We'll see you in a few minutes."
Meeting my first child's birth mother was an experience like no other, and I can still remember it vividly. When we arrived on the second-floor of the courthouse, we saw her immediately, standing by the birth parent counselor, chatting quietly. We both drew in our breath and crossed the room. The counselor introduced us and then stepped away to give us a few moments. What is appropriate conversation for that moment? She's about to terminate her parental rights, and we are about to become her child's forever parents.
She spoke first. "How are you?" Tears welled up in my eyes. "How are YOU?" I replied. "I'm fine," she said, her strength in the moment was almost more than I could bear. I wanted to shake her shoulders, or tell her that she didn't have to do this. She didn't have to give her baby to us.
The conversation that followed was one of intensity and no-nonsense. We didn't have much time. We discussed her hopes for the child, what name we had chosen, did we want to have any sort of open adoption. We took a few moments to step into a waiting room to snap a few photos of the three of us, smiling, arms around each other, as if we were the best of friends. The time came for her to enter the courtroom with her attorney.
As the heavy, wooden door shut behind her, I found myself suddenly full of heaviness and guilt. I was about to officially become a mother to the baby this woman just gave birth to. I was going to raise this child, teaching her, kissing her hurts, comforting her when she fell ill, walking her into her first day of school, prom dress shopping with her. I was going to become her for-real, forever-and-ever mommy. And the only way I would reach my dream of becoming a mother, something I had longed for in desperation for nearly two years, was if this woman I had just met but had immense respect and love for, agreed to accepting a life-long relationship with loss.
When she came out of the courtroom, we exchanged a few private words, embraced, and she walked out. Today we have three children, all of whom were adopted as infants. I think of the children's birth parents often: on holidays, when the kids are sick, when there are milestones and celebratory moments, the kids' birthdays. I think about them when the seasons change, when the children do things that so clearly are a result of nature, and when one of the children asks a deep adoption question that requires me to go back in time to the moments that changed our lives forever.
I think about the bittersweet, complicated mess that adoption is. It's so intricate, so conflicted, so special. I think about how my definitions of sacrifice, perspective, and need have evolved. I think about how grateful I am that we were chosen, how honored I am to be my kids' mom, and how ever-mindful I am that brokenness and beauty can co-exist.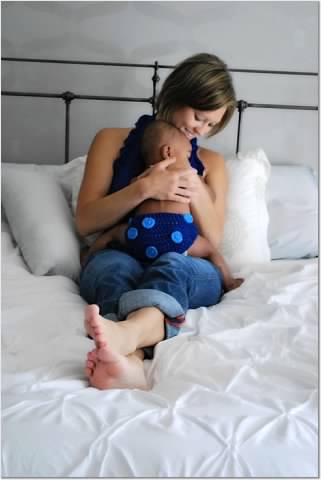 Rachel Garlinghouse is a mother of three children, all of whom were adopted domestically and transracially. She is the author of Come Rain or Come Shine: A White Parent's Guide to Adopting and Parenting Black Children, and is an Adoption Coach on adoption.net. Her adoption experiences have been featured in ESSENCE, on NPR, on MSNBC, and on The Huffington Post Live. Rachel, her husband, and her children live in St. Louis.  Follow Rachel on Twitter and be sure to check out her website, White Sugar, Brown Sugar.
Thank you for reading!

A vote on Top Mommy Blogs helps my site a ton. It's super easy & one click helps me to be able to continue to bring you great content. Totally non-spammy…I promise!