8 bits of advice for new bloggers
Ripped Jeans and Bifocals has been online for a little bit more than six years – where does the time go? I'm happy, proud and a little bit in awe of the things I've been able to accomplish – I know that sounds braggy but I think it's OK to brag on yourself sometimes. I talk about blogging and writing a lot – but with other bloggers, not on my actual blog.
This is a list of my best advice for new or just starting out bloggers. These are things I wish I'd have known when I started and things I know because I learned by by screwing them up royally.
Advice for new bloggers – What I wish I would have known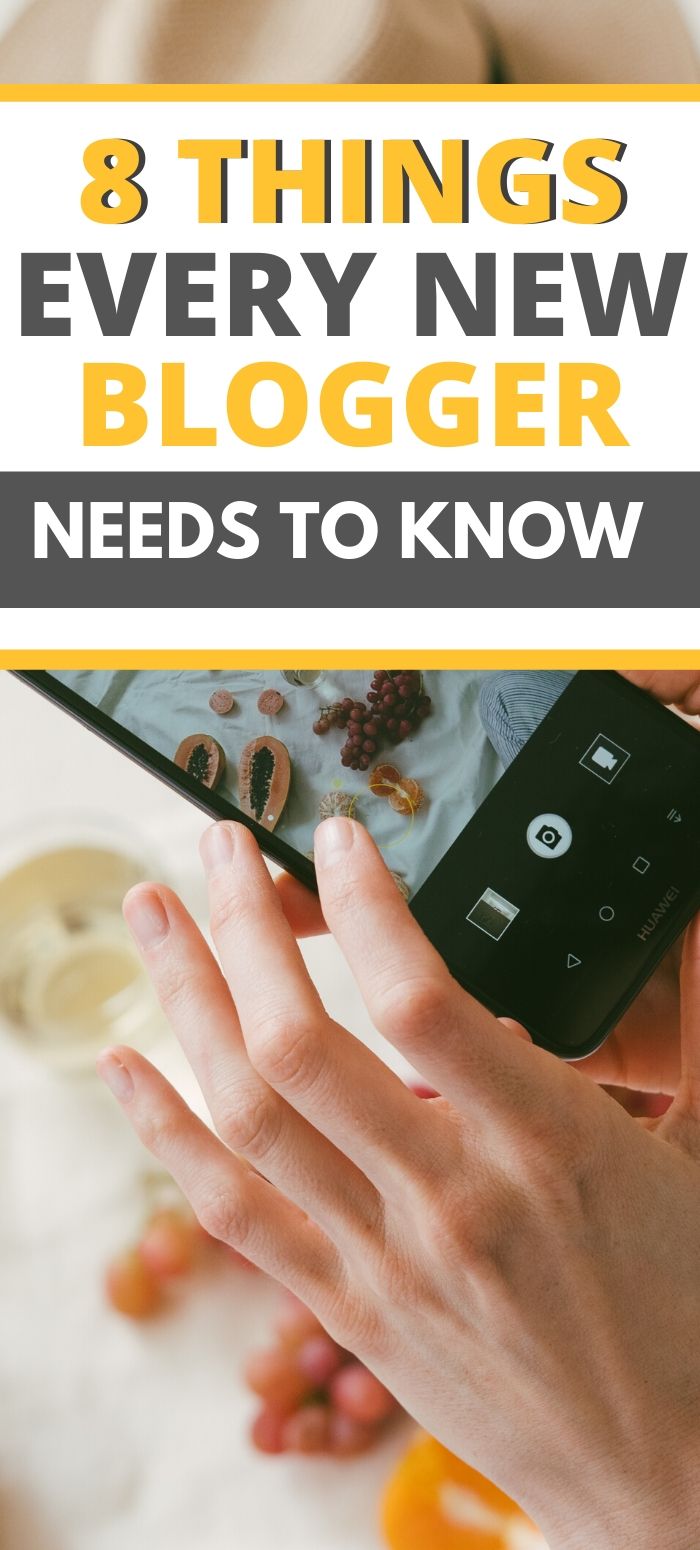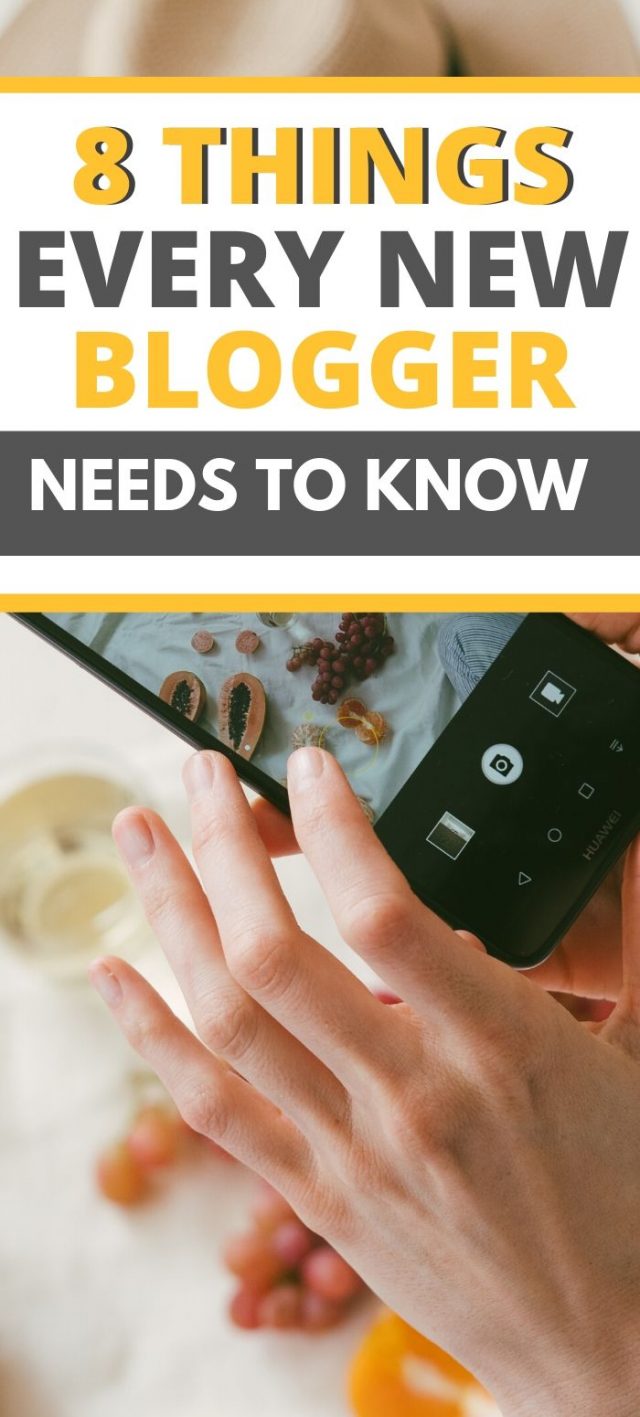 1. Buy your domain
If you think you might just be dabbling in blogging, there are free platforms. There's a free version of WordPress and platforms like Wix and Square Space have garnered a lot of attention over the past couple of years.
It's very simple to buy a domain and set it up. If you set up a free version now you can always transfer to self-hosted later but that can get expensive and potentially time-consuming to move everything. Buying a domain and setting up hosting usually isn't that expensive.
Even so if you try it and don't stick with it, you probably haven't lost that much.
You can buy domain through Go Daddy and there are plenty of designers you can hire to set up your site for you. If you're going to have someone set up your site for you, make sure you get first-hand recommendations and see examples of their work. I have used Krizzy Designs for years.
If you want to go it on your own, YouTube is a great source of info. You can learn how to do anything on YouTube.
2. Think long and hard on the name of your blog
I'll tell you a secret…I named my blog on a whim and I've wished a thousand times that I'd have chosen something else. Ripped Jeans and Bifocals is working for me and I'm branded to the point where changing it (or starting another blog) doesn't make sense for me right now but really think about what you want your site to be called for the long-term before you buy your domain.
And yes, it is possible to change your name. It is never written in stone but it can get complicated and potentially expensive and you might confuse your readers.
3. Check availability of social media accounts before you buy your domain
If you want to start a blog called "Chin Hair Sucks" take a minute to scope out the availability of social media accounts before you buy it. Is "Chin Hair Sucks" available on Facebook, Twitter, Instagram and Pinterest? Something similar? The last thing you want is to have all sorts of different handles…it makes you hard to find on social media once your blog takes off.
And yes, you can (usually) change your social handles if you feel it meets your needs later on down the line – provided someone else doesn't already have your name.
4. Have some sort of clue on how to take and edit photos
I'm not suggesting you need to be a pro photographer or graphic designer (I'm certainly not) but you need pictures to go with your blog posts. Try to get familiar with how to take and edit decent photos before your first post goes live. Don't think you have to be a photography whiz from the get go but bad pictures are a huge detractor, so start off on the right foot.
Some of my earliest blog posts don't have images associated with them and that's a no-no. If you're going to share a blog post, social media needs a photo to pull. You can take good photos with your smart phone, but if you want to be in it for the long haul, invest in a good camera.
Learn what a royalty-free image is and what photos you can legally use. Just because a photo is on the internet doesn't mean you have permission to use it. There are plenty of free photo sites out there and plenty of places to buy stock photos if you can afford to buy them. Don't assume something on Google Images is okay to use and read the fine print on what's required as far as crediting the photographer.
Some free photo sites I like are Pixabay, Pexels and Unsplash. I also like Deposit Photos if you don't mind paying a little bit per photo.
I use PicMonkey to do some photo edits photos and make graphics. You can also use Canva. I use Lightroom to do the majority of my photo edits and I use these presets here.
5. Read other blogs in your niche
If you're going to start a parenting blog, read successful parenting blogs. Same deal for cooking and fitness blogs. Get a good idea of what's out there before jumping in. Check out the way successful bloggers set up their website: where they have their share buttons positioned, how their comment systems are set up, how and when and what they post on social media and so on.
Networking with other bloggers in your niche is a great thing to do before you start your blog. Subscribe to their blogs, follow (and engage) on their social media. Connecting with a blog similar in nature to what you want yours to be is never a bad thing.
6. Have some goals or expectations for your blog
Do you want to make money? Work with brands? Have your work featured on other blogs or websites? Get a book deal? Just to have a creative outlet or place for your words?
Think about this before you start your blog. As someone who thought very little about this before buying a domain and publishing content on the internet, I wish I could have a do-over in this area. I had no expectations and no plan and my first year blogging was all over the place. It was fun, moderately successful and I learned a lot but I felt like I was flying by the seat of my pants. Maybe that's normal?
Also, it is totally OK to reevaluate or change your goals. Some people set goals for the year or for the quarter. Writing them down helps me.
7. Find a tribe
You're going to need blogging friends. Other bloggers are not necessarily your competitors. You can learn a ton from your fellow bloggers and you're going to want support. Chances are, your non-blogging friends are probably not going to "get it."
Blogging communities or tribes ebb and flow and evolve over time. My best advice is to ask around. Try on different groups and network with different people and see what's a fit.
8. Consider your family's privacy before you start writing
This is especially important for parenting bloggers but I think everyone needs to consider this. Will putting your words, your life and maybe even your personal photos on the internet be a problem for your family? Does your partner have a sensitive job or just plain object to having their picture or name shared online?
What about kids pictures? Will you show full faces or reveal real names? These are all things to think about before you share your story online. Privacy may not be important now but it may become important at some point and once it's out there, you can't take it back.
There's always the option to blog anonymously or with a pen name. Many parenting bloggers use nicknames for their kids for their own safety or for privacy's sake. I've been all over the place with my stance on privacy. I started with full names and then I made up nicknames for my kids and used them in place of their names and then went back to their names.
It's a personal decision, although I am careful on some of my photographs. I don't photograph them wearing tee shirts with the name of their school or publish any photos that clearly show the name of our street. They are old enough now to understand that they can say no to appearing on my blog and social media.
Here are some of the blogging advice blogs I follow:
Blog Clarity, ND Consulting, Permission to Hustle and It's a Lovely Life