Should you have a car at Disney?
We live in the San Antonio area, so our visit to the happiest place on earth always starts with an airplane ride but once we get to Orlando, we have options on how to get around the area. True, Disney has some great transportation options: The Magical Express will get you from the airport to your hotel, provided you are staying in one of the Disney Resorts. There are buses that run from park to park and you may also be able to take advantage of the monorail and the ferry. At first glance, you might think there's no reason to have a rental car but here are a few things to consider that might help you answer the question, should you have a car at Disney?
Should you have a car at Disney?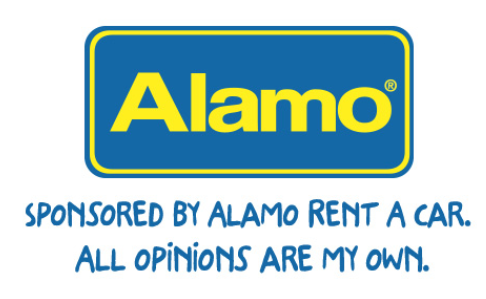 Are you staying off the Disney property?
If you're staying at a non-Disney resort, you're probably on your own to get from the airport to the hotel. Most area hotels do not offer airport shuttles. While many of the more upscale properties in Orlando offer complimentary transportation to the parks, if you get further away from the parks to get a deal on a room, you might be on your own to get to the parks, too. For a family of four, you're looking at $60 and up each way to get from the airport to a resort hotel. Factor in how much your time is worth – waiting for taxis and shuttles and you might very well come to the decision that getting a rental car and hopping in when you're ready to go somewhere is the best way to go.
Whether you're driving or flying or a combination of both of those things, you definitely want to stock your parenting survival kit with things to keep your kids entertained. If you want a fun activity that will get your Cars 3 fan in the mood for Disney, check out this fun Race to the Races activity page from Alamo Rent a Car. Five-time Piston-Cup champion Lightning McQueen and his tech-savvy trainer Cruz Ramirez are gearing up for the championship race and you can help them navigate their way from training days to the big race! Just click here to view and download this fun printable.
Are you planning on going to other Central Florida attractions?
Sure, Disney is a big draw for visitors to Orlando but there's also Universal Studios and a ton of other attractions outisde the theme park experience. There's the Coca-Cola Orlando Eye, The Kennedy Space Center and Gatorland, just to name a few. If you're going somewhere besides Disney, even if that's just out for dinner or to pick up groceries and snacks for your room, you may want to consider a rental car.
If your plan consists of going from your hotel to the Disney parks, repeat, repeat, repeat, then you may not need a rental car but if you're going to explore the area, you're probably going to want to have a little more autonomy as far as your mode of transportaion goes. Also, if you plan on eating dinner at one of the fabulous restaurants located at a Disney resort you're not staying at, be aware there is no resort-to-resort transportation, so going from one Disney resort to have dinner at another Disney resort might take you over an hour to get there because you'll have to go to the transportation center.
Also, if you're planning on combining your trip to Disney with a Disney cruise out of Port Canaveral, be aware that transportation from the Disney Resorts to the port is NOT included in the cost of your cruise or hotel stay.
Are you flying into an airport other than MCO?
Most people are going to fly into Orlando International Airport, MCO, but an increasing number of flights are going in to Orlando Sanford International Airport. If you're really scoping out the best airfare or seeing other things in Orlando besides, the Disney parks, you may want to check out flights going into and out of Melbourne or Daytona Beach. Flying into an airport other than MCO take the Magical Express off the table.
If you're looking to rent a car to help you get around at Disney, Alamo has four Walt Disney World resort locations that make it easy for you. Visiting Disneyland resort in California? No problem! This list includes the three locations that conviniently service Disneyland California, too.
How much time do you have?
No matter what the answer to this question is, there is never enough time at Disney World. While the bus transportation between parks is clean, comfortable (see also air conditioned!) and reliable, you may experience long waits to get on. My family and I waited almost 45 minutes to get on a bus from the Magic Kingdom to Disney's Hollywood Studios. If we'd have had our own car, we'd have hopped in and drove to Hollywood Studios in less than half that time. Sure, there's traffic and parking and walking, but having your own wheels definitely puts you in control of things. If you're spending a full week at Disney, a long wait in line to get from park to park may be no biggie but for families who are trying to squeeze as much magic as they can into a couple of days, having your own car may be what works best for your family.
Not going to Disney? That's okay!
Your summer vacation plans might not include Disney but hopefully, you are planning to take some time as a family to explore. If you haven't checked out Alamo's The Scenic Route as part of your travel planning and prep process, you're shortchanging yourself. Here you'll find ideas, checklists and practical advice. And, no matter where you're going (or even if you're not going anywhere) don't forget to download the free Cars 3 activity sheet.
You might also like:
Six reasons to do Disney without kids
(Visited 54 times, 55 visits today)